I walked into a Walmart and took a look at what they had for hockey cards a few days back. They had something called an Upper Deck Mystery Box. It wasn't too expensive and it looked kind of intriguing. I got this out of it: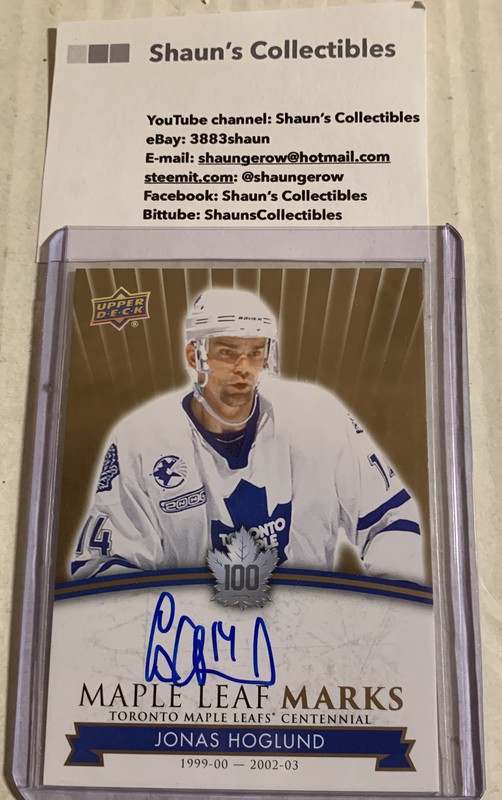 Not exactly a huge hit or box, but it's nice to get an autograph to add to my collection.
This box cost about $45 and you get two cards, plus 7 Upper Deck packs. If I'm between boxes and not in the mood to spend a lot of money, maybe I'll buy something like this again.
Here's a link to the box break video. Please click like and subscribe to my channel if you haven't done so already!
Hockey Day In Canada is this Saturday! That's like Christmas for hockey card collectors like myself! We get free cards and a ton of sales! I'll have to blog about my Hockey Day In Canada experience on the weekend!
If you'd like to buy or trade with me, please contact me at the information in the picture above!
Happy collecting!