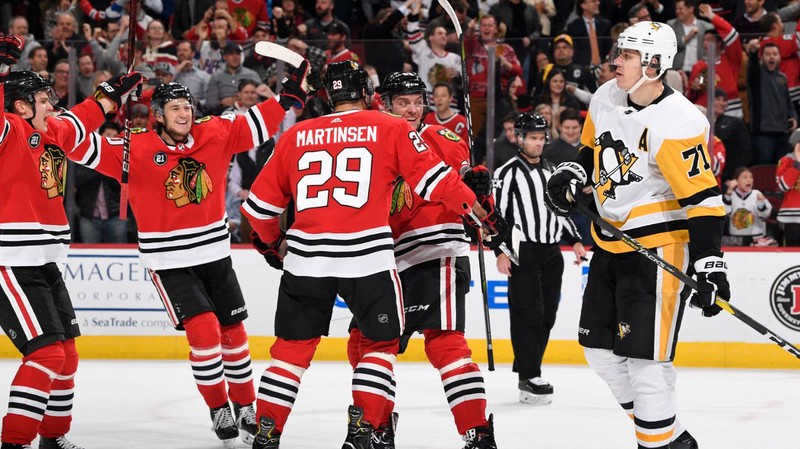 A Much Needed Win
It seems like the Blackhawks finally decided to show up and actually play hockey last night!
The Hawks took the lead early in the 1st period with a pair of goals from Martinsen and Seabrook and never looked back. The Penguins Rust managed to score the 1st goal of his hattrick in the 1st.
In the 2nd period, Brandon Rust of the Penguins scored two more times giving him a hattrick on the night. DeBrincat of the Hawks also put a biscuit in the basket in the 2nd as well. The teams ended the 2nd tied at 3 a piece.
The Hawks took an early lead 4-3 in the 3rd with a quick goal from Marcus Krueger and there was no looking back from there. Toews and Saad of the Hawks managed two more empty net goals near the end of the 3rd. Ending the game with a 6-3 win for the Blackhawks. Ending their 8 game losing streak.
What's Next?
The Blackhawks get the night off tonight and will face-off at home against Winnipeg tomorrow night. It will be a tough game for the Blackhawks as Winnipeg has had them figured out thus far.
If the Hawks can continue to put shots on net, control the puck, limit turnovers, and score they have a chance of winning. Hopefully the win last night is a little confidence booster for them.