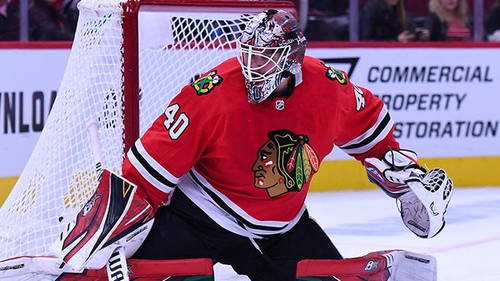 By Zane Miller
The Colorado Avalanche defeated the Florida Panthers 5-4 in overtime, Avalanche goaltender Philipp Grubauer took the win with 40 saves on 44 shots.
The Pittsburgh Penguins defeated the Dallas Stars 4-2, Penguins goaltender Matt Murray took the win with 22 saves on 24 shots.
The Washington Capitals defeated the New York Rangers 5-2, Capitals goaltender Braden Holtby took the win with 26 saves on 28 shots.
The Chicago Blackhawks defeated the Columbus Blue Jackets 3-2 in overtime, Blackhawks goaltender Robin Lehner took the win with 37 saves on 39 shots.
The Edmonton Oilers defeated the Detroit Red Wings 2-1, Oilers goaltender Mikko Koskinen claimed the win with 25 saves on 26 shots.
The Anaheim Ducks defeated the Carolina Hurricanes 4-2, Ducks goaltender Ryan Miller claimed the win with 22 saves on 24 shots.
Winning Goaltenders Breakdown: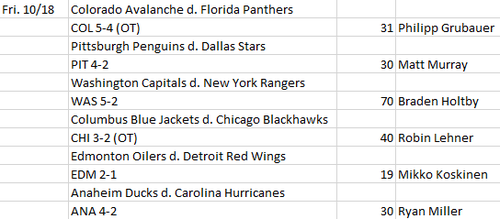 Current Standings: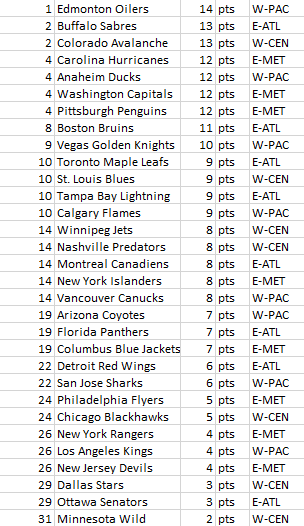 If you enjoyed this article, please consider becoming a supporter on Patreon! For just $1/month, you can help support articles like these and get great benefits as well: patreon.com/Zmiller82
Follow me on Twitter: twitter.com/Zmiller_82