Hello everyone!!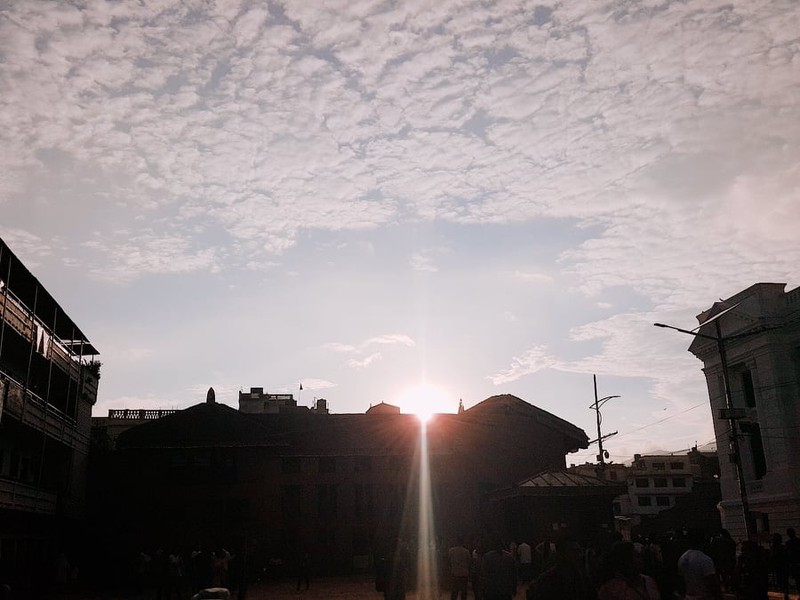 Let me tell you about one most beautiful Durbar of Nepal that is just beautiful. Durbar Square a place where many kinds of Nepali lived. It was where king of Nepal used to stay at old-time and rule through it. It was built before the Unification Campaign of Nepal. Basantapur Durbar Square is a really beautiful place and scene from just great. It is located in Kathmandu, Nepal. Kathmandu is a capital city of Nepal which is really beautiful place and many people comes to see it's beauty. It was one most beautiful place in the world and big kingdom of Nepal before the Unification Campaign of Nepal in the history. Kathmandu is called a temple because all the building are here are like temple as it has a great history which has great value.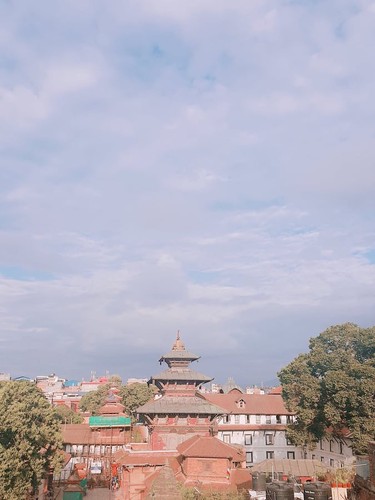 Basantapur Durbar Square is place where many historical buildings are built before the Unification Campaign of Nepal. It has a great history as the one greatest ruler Prithvi Narayan Shah stayed there after capturing it during the period of Unification campaign ( The campaign on which all the small states that were divided was united and was made a country named Nepal). So this place carries the history of Nepal with it. Basantapur Durbar Square has many mystery that hasn't been solved till now and which will be still there. In Basantapur Durbar Square is a place where two box of treasury was found and the box was full of gold and silver during the earthquake of Nepal. So there more of mystery that are unknown.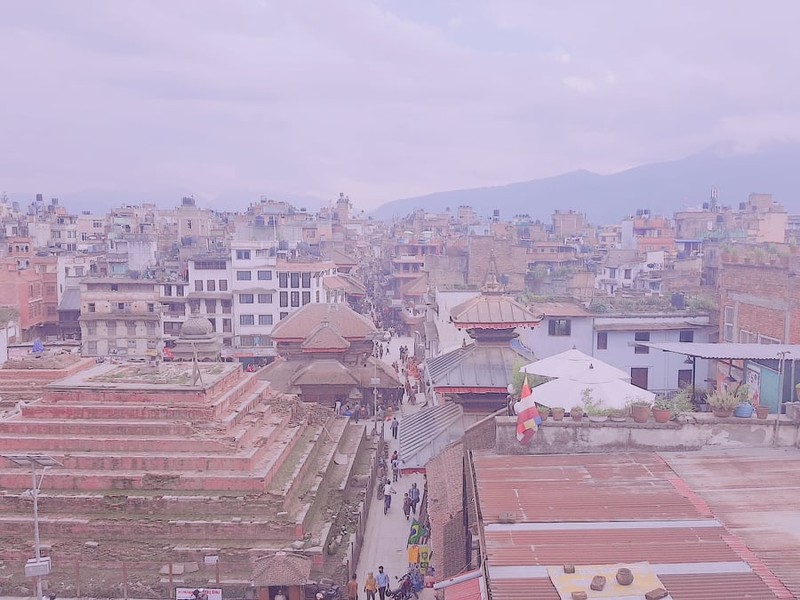 As we know that a massive earthquake hit Nepal on April 25, 2015 which destroyed many life and properties which was a earthquake magnitude of 7.8 . So this earthquake also affected the Basantapur Durbar Square. There was massive destruction on it and many people were killed in this place is under construction . And at that time the treasury was also found as it was inside the temples of this place. The earthquake also changed the life of all Nepali people and many people were homeless and had no settlement, food and other needs. But, Finally the construction of Basantapur Durbar Square is going on after 4 years and it is almost 50 percent complete as there fast construction going on under the help of China Aid. It has been four years since the earthquake hit Nepal.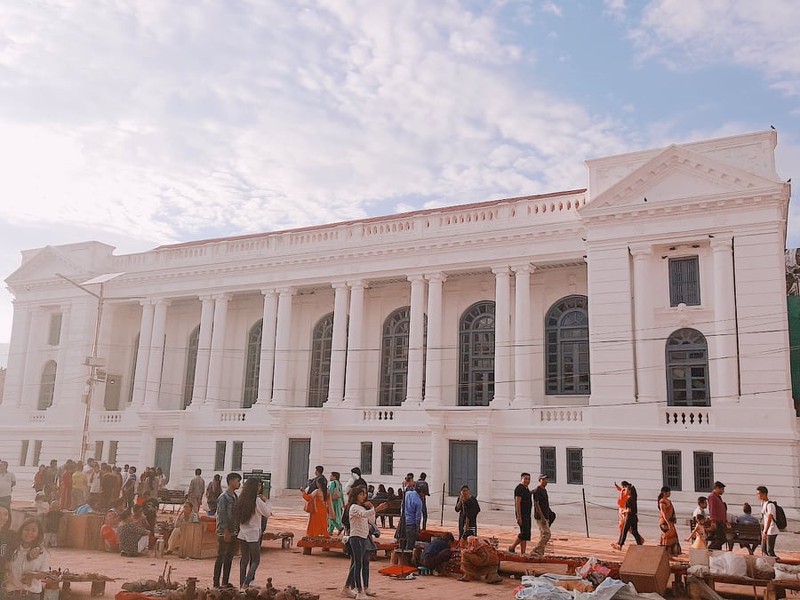 Basantapur Durbar Square is place which is also added on UNESCO(United Nation Educational, Scientific And Cultural Organization) and it popular among the tourist form all around the world as it is beautiful place and rich in culture, traditional, and history. It is lace where many 'Jatra' are played as t is holy place for all the Newari comminy people in the Nepal. All the building were built by the Newari caste people before the Unification campaign which is great . It is really beautiful place if you haven't visit Basantapur Durbar Square. So, do visit this amazing place and also add it in your travel list.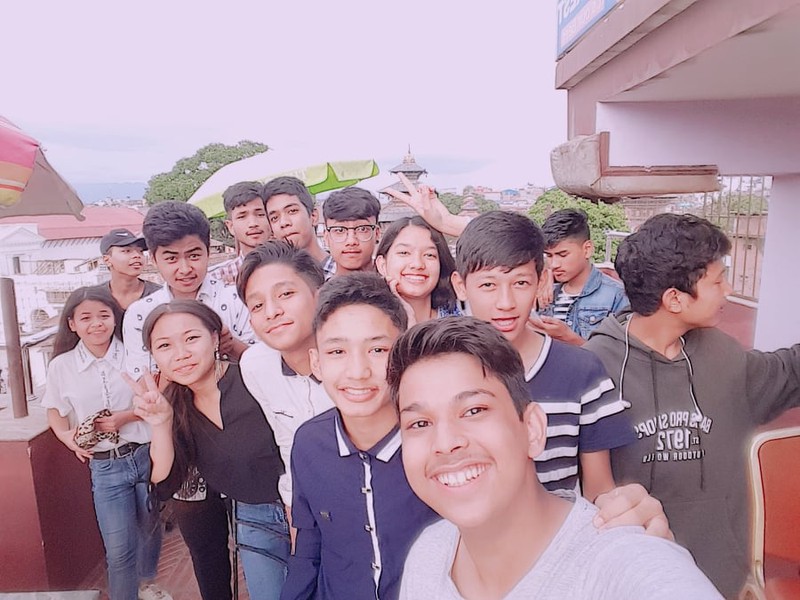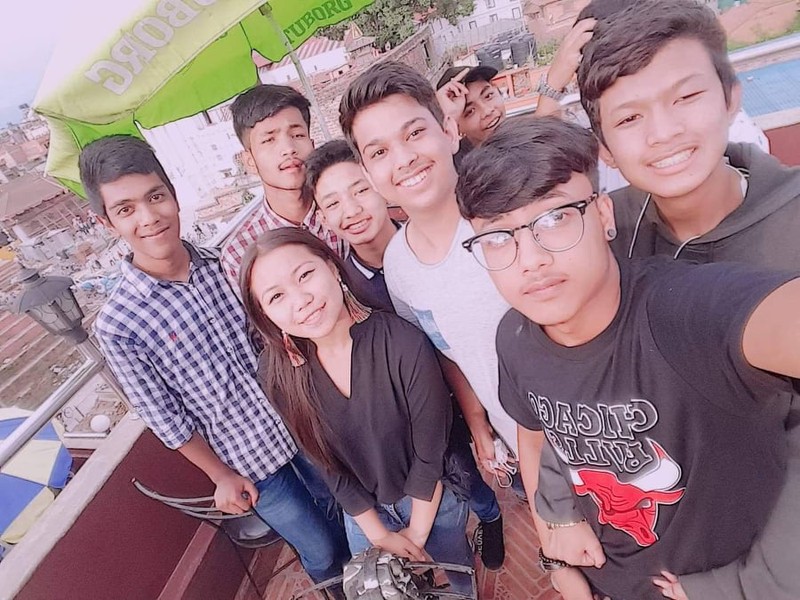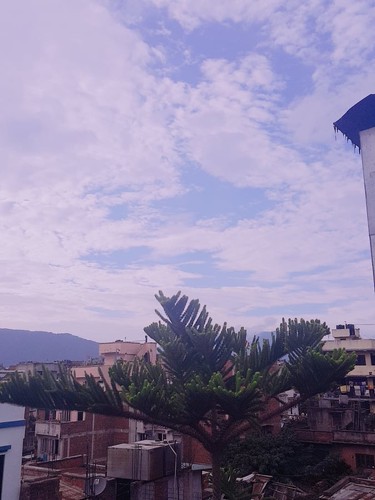 Mostly i go there for work and if i have to pass by there. And In that day when I visited Basantapur, the weather was really good and sunny and there was perfect weather to hang out with friends. It was day in which we went to celebrate my friend birthday in the hotel of Basantapur Durbar Square at the roof top. It is really great memory and we had a lot fun together. We had really great food from there and I also found great place from I could click all those pictures that i wanted for this post. You can see some pictures of me with my friend on that day.
Thanks for reading my post.
Hope you liked my post.
Be happy and enjoy life.