With teams in more than 200 colleges and 4000 active players in the US, Quidditch is one of the fastest growing new sports at the moment. But what is Quidditch and how did it gain this much traffic?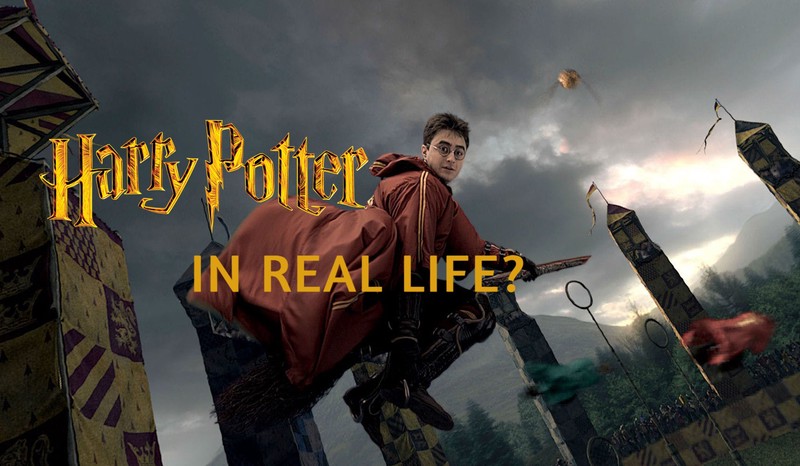 Harry Potter, one of the most popular franchises of a generation, brought a new sport to life: Quidditch. In the JK Rowling books and movies, the wizarding game is played on broomsticks. The goal of the is to score more points than your opponents. You score by getting the quaffle (a ball) trough the opponents hoops. Each goal is worth ten points. The game ends when the golden snitch is caught, a little golden ball which flies around quickly. The team that catches the snitch receives an extra 150 points. The game also ends when there is an agreement between the two team captains.
When the game was brought to life in the movies, thousands of fans were intrigued. In 2005 the first official groups of Quidditch players formed. A appearance of the sport in the movie 'The Internship', with Vince Vaughn and Owen Wilson, gave Quidditch an extra boost in popularity.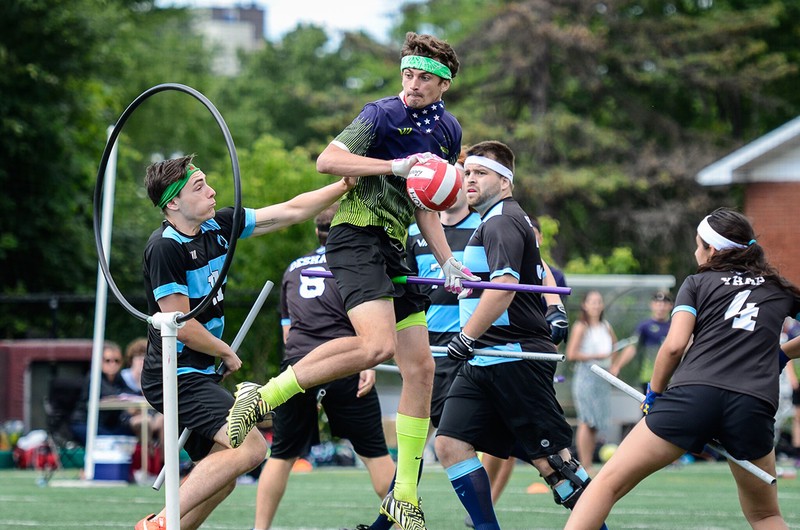 Real life Quidditch is a contact sport similar to rugby. Players run across the field with a broom (or stick) between their legs, trying to intercept the ball and score by trowing it into the opponents hoops.
Each team consist of three chasers, two beaters, one keeper and one seeker. The chasers are the strikers of the team, they try to get the quaffle (a flat volleyball) into the opponents hoops. The beaters trow bludgers (a dodgeball) at their opponents to give them a momentary time-out. The keeper guards the rings of his team, he can also leave his goal to become the 4th chaser. When a keeper is in his zone (the keeperzone) he can't get timed out by bludgers. Finally there is a seeker. The seeker's only task is to catch the snitch (a tennis ball applied with a stick to the snitch-runner), when he/she catches the snitch the game is over.
When the game starts there are six players from every team on the field. The teams need to represent both genders, at every given moment there need to be at least one man, or one woman on the field. Every goal made by the chasers is worth 10 points.
After 17 minutes the snitch gets in the field, one minute later the seekers are let loose. The team whose seeker catches the snitch get a bonus of 150 points.
There have actually been some fairly big Quidditch tournaments. League City, a city south of Houston, hosted two big Quidditch tournaments in 2016 & 2017 profiting around $250.000
I feel like this sport is still in its infancy with great potential.
Thanks for reading! Best regards,
Wouter