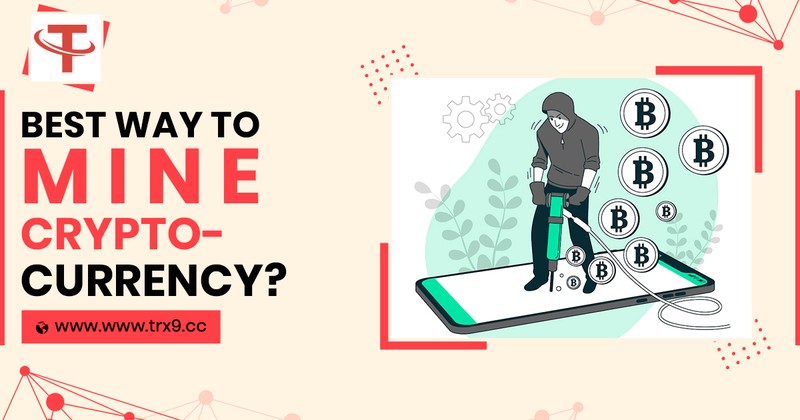 Cryptocurrency mining is the oldest and most reliable way to earn cryptocurrency. It has a market value of ~2 billion USD and will grow at a CAGR of 7.05% between 2021 and 2028. With continuous development all these years, various methods of mining kept coming to the surface. To find the best method of mining we should first look at each of these methods so that it becomes easy to compare them all.
Generally, crypto mining is a hardware-based task, but in recent years cloud-based crypto mining method is also making a place for itself. So, all the crypto mining methods can be divided into two types Hardware Mining Methods and Cloud Mining methods.
Hardware Mining v/s Cloud Mining
There are four major types of hardware mining CPU, GPU, FPGAs, and Application-specific Integrated circuits (ASICs) Crypto Mining. CPU Mining was a highly popular and only way till 2010. After that GPU crypto mining ruled the market till 2015. After that FPGAs and ASICs are reshaping the mining industry.
The ASIC segment by product had the largest market share in 2017, accounting for over 74% of the market share. It will continue to dominate the market till 2022, however, its market share will come down to around 3%.
Hardware mining is the most reliable method of crypto mining. However, if a person wants to mine cryptocurrencies with any of the hardware methods then hardware, software, air-conditioned facilities with stable electricity services, and huge investment are required. Additionally, professionals in the field are also required to ensure its correct and continuous operation, as these processes should not be stopped.
Cloud Mining is comparatively cheaper than hardware crypto mining. Additionally, the miner will have peace of mind after paying the rent or subscription fee since the company offering cloud mining will be responsible for hardware, electricity, maintenance, and nonstop operation.
On the other hand, modern crypto mining method services such as cloud mining are being adopted in the developed regions and this is expected to positively influence the growth of the global cryptocurrency mining hardware market in the next few years.
In the cloud mining setup, a company offers a portion of hashing power from their mining farm on rent and the miner using a dedicated dashboard can connect their crypto wallet and manage all their crypto assets including their earnings through the mining.
This method is inexpensive and requires less effort from the miner side but it doesn't mean that there will be any effect on your earnings. Additionally, these mining farms operate from locations where electricity is cheaper, the government is supportive, and generated heat can be utilized in other means.
Thus, we found that even when cloud mining is comparatively new, it is beneficial to the miners in many ways. However, the next big question here is which cloud platform should you choose?
So which cloud platform is best for crypto mining?
There are many cloud crypto mining platforms available in the market. Some of them are good but others fail to deliver what they promise to the users. If you are really looking for a reliable and profitable cloud mining platform then TRX9 is here for you.
TRX9 is one of the famous Tron (TRX) cloud mining platforms that allows users to mine TRX cryptocurrency with ease. By signing up on this platform you get 2000 TRX in your account instantly and you can earn more TRX tokens by using its mining capabilities. The process of deposit-withdraw is hassle-free and the complete platform is easy to understand.
As the world moves towards cloud mining, TRX9 is the best cloud mining platform you can connect with to get the best results. Don't delay, join TRX9 now and get 2000TRX instantly!