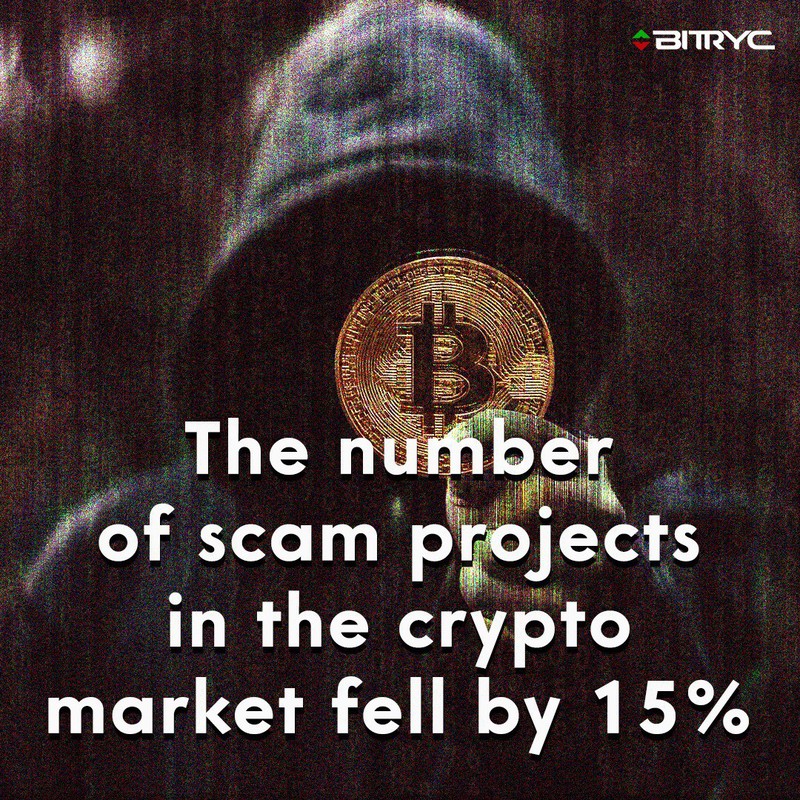 In the crypto market, fraudster activity decreased by 15%, despite the presence of scandalous incidents. Such data is provided by experts from Chainalysis. They also report that the volume of legitimate transactions in the market has reached 36%.
The highest drop in activity is recorded in the fraud segment. Compared to July last year, revenue in this area decreased to 1.6 billion USD. The fall in revenues of fraudulent projects amounted to 65%. Analysts from Chainalysis believe that this dynamics is a consequence of a reduction in the overall indicators of the crypto market.
There is also a decrease in darknet activity. In this segment, revenue fell to 0.8 billion USD. The decrease in the indicator was 43%. Experts point out that the results could have been higher if the Russian and German authorities had not hit the largest marketplace in the darknet in April.
Activity has grown only in the segment of hacker attacks and hacking. Last month alone, the criminals managed to steal $1.9 billion. In the same period in 2021, this figure was 1.2 billion USD.
Significant revenue from hacker attacks is due to the poor security of most DeFi applications.
Recall that since the beginning of 2020, criminals have managed to wash about 0.54 billion USD with the help of the RenBridge cross-chain bridge. Of these, 0.15 billion USD is related to ransomware. Such data was previously reported by the research company Elliptic.
Experts also said that RenBridge has become a favourite tool for hacker groups from Russia. According to Elliptic, over this cross-chain bridge, Conti cybercriminals managed to launder about 53 million USD.
#cryptonews #bitryc #cryptoscams
Read more news: https://bitryc.com/news/