Well these days I have been busy because I want to bring you a great announcement from me and that will surely like all users, including the same Scorum team.
I present to you the new Itex project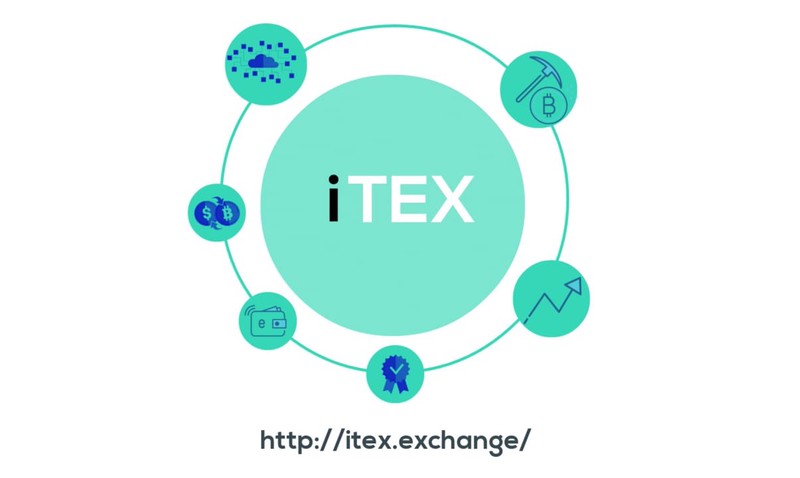 What is Itex?
A hybrid exchange whose priority is to return decentralization and regulate the manipulation of markets.
We have been aware that in recent years there are a lot of projects that really use the power of the blockchain and take it to another level, however we know that the main barrier that stops these projects from coming to light is the financing and absurd and selective commissions that have centralized exchanges. On the other hand we have witnessed as coins without any utilitarian value, only speculation, invade the exchange houses, subtracting image from the blockchain industry and its real usefulness.
Itex, has all the advantages over security that a decentralized exchange would offer, as well as the technology and capacity of a centralized exchange . In addition to a lot of other innovative functions.
---
What can Itex offer its users?
Knowing the damages that could bring our users a small delay in placing an order (buy / sell), we handle immediate exchanges with various types of orders, conditioned orders and stops.
Initially there will be 6 pairs of cryptocurrencies to negotiate, including bitcoin, ethereum, Usdt, Bcn, itex Token. We will be arranging the legal papers to be able to introduce fiat money like the us dollars and euros.
The main thing I wanted to tell you is that the entry of new currencies to the exchange will be totally free, however they will have to meet some requirements based mainly on the community:
- Minimum of 10k active users in telegram
- Minimum of 5k followers on Twitter
-Collect 100k votes in ITEX Token
Once these requirements are met, our team will review the potential of the project and see if it is eligible to be enlisted, which will happen between 15 to 45 business days after the vote.

---
So I am happy that Scorum Coins is going to be the first crypto (we will do an exception of the requiriments) that will be introduced to the exchange totally free, besides that it will see a small airdrop for Scorum holders will be able to find out more about this by joining our group of telegram and we will keep you informed of how we are going to do everything!
Among other things we have social trading, in which you can copy the operations and movements of other traders, in exchange for a % of your profitability. A voting campaign in which the communities will choose 10 monthly projects, of which a maximum of 2 will receive an economic tax(financing) so that they can continue with their projects, on behalf of ITEX.
Itex Exchange, will have its own token which they can use to make voting, reduce the amount of fee they pay for transactions and to be part of trading mining. 50% of the coins will be mined over time, and will be distributed among all users randomly in addition to giving you the possibility of receiving a dividend for holding the currency.
There is much more information and written in more detail in the whitapaper (to which I contributed), also I leave here the social networks to be aware of this new project and its evolution. The ICO starts on October 1 and ends in December, we are currently in private sale.
We will also have a referral program during the Ico phase, in which you will receive 10% of the purchase of your referrals in ETH, the cost will be 0.02 ctvs per token and will have an initial supply of 500,000,000 and the rest will be gradually released among the users of the exchange in the form of trading mining.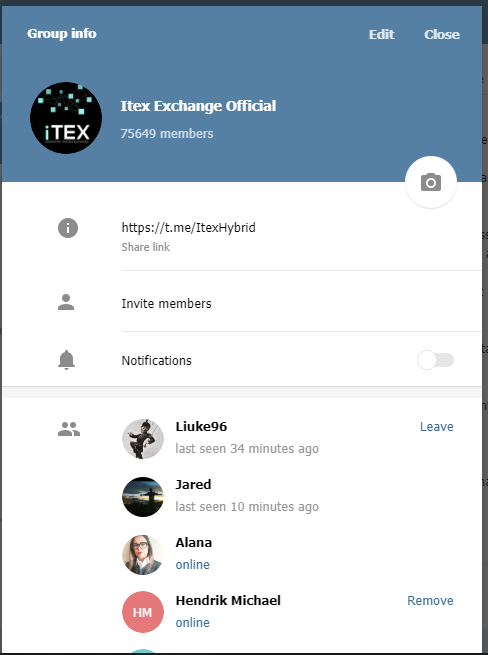 This is a short summary, I really hope you read the project whitepaper so that you can decide to join us!

---

This article is not an investment advice, therefore it should only be taken as a means of information about a new project. Do not invest money that you really need or are not willing to pay.