Hello Friends,
The whole world is now automatic. The bot are now using every where in Internet and they should be used because they make our work easier, fast and automatically done. The discord is also using bots and one of the bot is PandaBot with its interesting server Fatpanda Club.
Fatpanda Club Discord Server
Fatpanda Club is a server with many function and main of it Fatpanda Club own its own crytocurrency BOO Bambo Coin which is used their with many things. The BOO Coin is already listed on many exchanges with a valuable price. The server run games like Feed The Panda and Panda Jack. They almost every time rain crypto you can earn crypto and also run many bounties that give a opportunity to earn and show your talent. They also notify you with latest crypto news and you can get any help from them related to Panda Bot.
Panda Discord Bot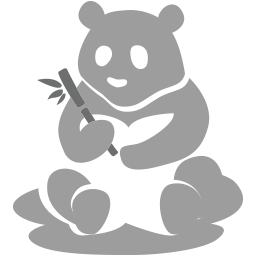 The Panda Bot is multi function discord bots use can read about it below.
manage coins from a Discord wallet, send/receive with staking and tipping
engage users with airdrops and games with your coin
info page with important project details, real time price display in Discord
message scheduling, Twitter, world crypto news and Bitcointalk ANN stream >
Source
Bamboo Coin (BOO)
Bamboo Coin (BOO) is used by the Fatpanda Club for tipping and for listing fees etc and its proved its value and now it is listed on exchanges like Crex24 https://crex24.com/exchange/BOO-BTC and also going to list on other exchanges.

How to set Panda Bot on your server
1 : Click on this link
2 : Authorize
3 : You can add your project their
4 : Also read listing Agreement here
Join Fatpanda Club Discord Server
1 : Go to this link
2 : Click on Join
3 : All done.
Thanks,