According to Daily Mail Online, an upstate New York police officer, 36-year-old Emily Hirshowitz, was arrested. She was sending herself abusive text messages and blaming her fellow officers.
An investigation by the Ossining PD and the District Attorney revealed she sent them to herself.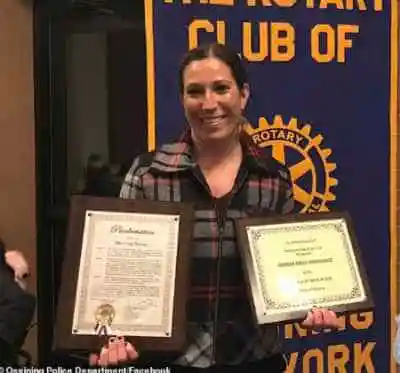 She had filed a complaint with the district attorney's office in May 2022, claiming to have received threatening texts from several anonymous numbers. Hirshowitz said she believed fellow police officers were behind the messages. She wrote in the complaint, "A fellow police officer or multiple police officers at my department are involved."
Months later, in July and August, Hirshowitz made further complaints. She included screenshots of messages filled with expletives this time. The alleged perpetrators wanted her to commit suicide.
By this time, her bosses suspected her.
A search warrant for her phone and digital accounts indicated she controlled several of the numbers from which threatening messages were sent.
Then in August, Hirshowitz suddenly wanted to drop the investigation. But her superiors persisted and wanted to get to the bottom of it. They were beginning to suspect her. Her bosses pushed for the Diaz office to continue investigating.
A department-wide meeting was held on August 23, at which the mayor of Ossining attended alongside Police Chief Kevin Sylvester.
Once they got to the real culprit, they obtained a warrant to search her devices and found she controlled several of the numbers that sent the menacing messages.
Before this, Hirshowitz was celebrated as an officer. She ranked among the top officers when it came to arrests and vehicle and traffic enforcement.
Hirshowitz is now a potential felon. She was charged with four counts of third-degree falsely reporting an incident and three counts of first-degree filing a false instrument at the Westchester District Attorney's Office.
The latter charge is a felony accusing her of intentionally filing a report to defraud.
Following her charges, the hoaxer was suspended with pay.