Sometimes as a sports fan, you have one of those days where all the sporting Gods seem to be on your side to deliver you with a sense of overall gratification that might come only once or twice a year. Yesterday for me was one of those days, as all the games I watched saw my teams come out on top in their respective contests and as if that wasn't good enough, the crowning glory was that my 6-year-old son was named the player of the week at his local football tournament. Here is a recap of how the day went for me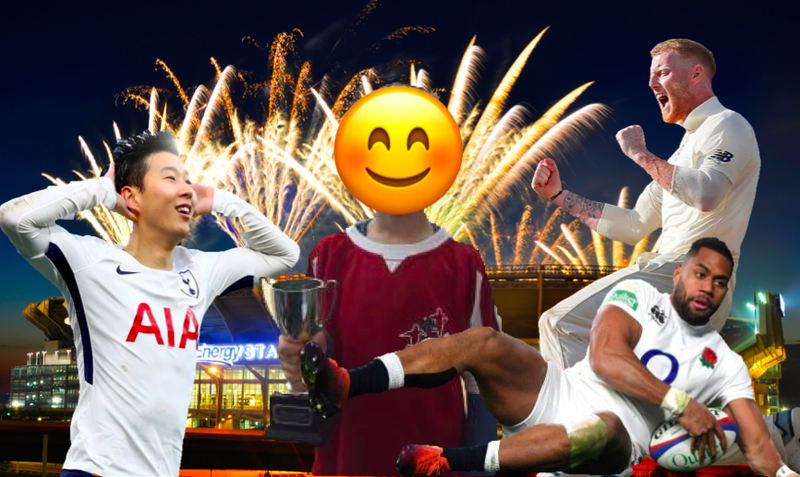 It's Raining Wickets, Hallelujah
As is the case for most of my days, yesterday started very early for me. Forget the fact that it was a Saturday, having a wife, 2 kids and a whole host of other responsibilities means that the term "day off" is not within my vocabulary. At the same time, I tend to wake up at about 5am anyway and while everyone else is asleep until 7am, those 2 hours of peace and quiet allow me to get on with a couple of tasks around the house while also affording some "me time". At the moment that time is generally spent watching the cricket that England are playing in Sri Lanka, with matches starting at 4:30am in the morning here. England had had a pretty good time of it during the first day's play and I was hopeful that they would establish themselves in a dominant position on this the 2nd day of the potential 5 days that a Test Match can last for. Actually, the day started pretty poorly for England, they dropped a couple of catches and in doing so allowed Sri Lanka to get 173-1 over half way to England's score of 336 with 9 out of their 10 wickets still remaining!
This certainly wasn't in the script and these plucky little Sri Lankan batsmen alongside the buttery fingered English fielders were going some way to ruining my efforts to unwind on a Saturday morning! But then ........... It turned around in England's favour as they ran through the Sri Lanka batting line-up like a dose of salts. That's the great thing about Test Match cricket, it can seem like such a grand and epic contest but ultimately it is the finite detail and individual moments that determine a match. I'd written previously about how England's Ben Stokes, a man who has a habit of creating those moments has come back into some sort of form for England and it was he who managed to open the door yesterday and allow for his teammates to come charging through. Electric stuff!
"Like a Young Yaya Toure"
With the day's play in the cricket coming to an end, it was time to take my eldest boy off to his weekly football training / match. It's an organised event where they spend time doing some drills and basic skills and follow it up with a match at the end. He is fairly new to the sport but what he lacks in technique and game awareness, he more than makes up for in energy and enthusiasm. Having been the through the drills at the begin, the matches started in earnest. Watching a group of 6-year-old's play football is a little bit like watching a clutter (I googled collective noun for cats and thought that was the most apt to use) of cats chase after a ball of string. Within the melee that inevitably ensued, the ball suddenly broke lose to my boy who swung a left foot at it and sent it into the top corner of the goal. A sense of overwhelming pride swept over me and I while I kept my emotions largely in check I couldn't help but let a big smile develop across my face. For his part, he was completely unfazed by the event and just went and stood back on his mark waiting for the game to re-start. Fair play to the little man, there was no over elaborate celebration involving pulling your shirt over your head while doing a double backflip and simultaneously blowing kisses into the crowd nonsense that you see professional footballers do (I'm pretty sure practising goals celebrations is all they do in training sessions). Nope, he was straight back into it, regained his focus and was ready to go again.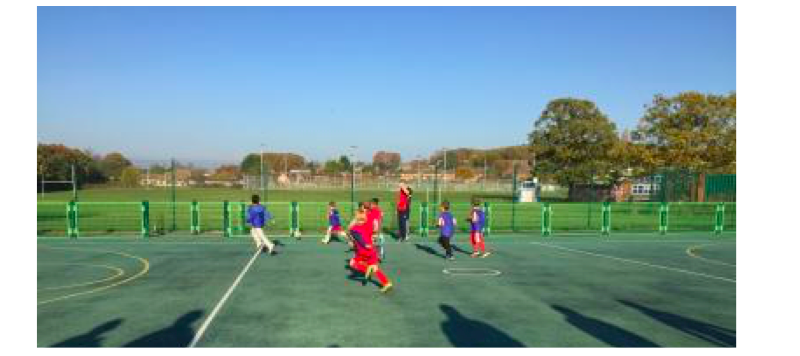 What I would say about this particular group we go to is that I find it a really supportive and encouraging atmosphere. I read an article by @broncofan99 a while back about bad coaching for kids but this place is the complete opposite. The coaches are fantastic and I think that the positive atmosphere they create is transferred not only to the children but also to the parents who are watching. We all know how bad a pushy sports parent can be but I've not witnessed any of that during our time there. To cap off his excellent performance and keep the day getting better and better, he was named 'Player of the Week' and awarded the trophy that you can see in the main picture above. Needless to say, he was thrilled and his mum and I were very very proud.
Thanks for Coming Australia, Enjoy the Flight Home
From the football pitch, we went straight down to the pub (a perfect day in so many ways). There we met up with wife/mum and our 4-month-old son who even though he can't walk would probably spend about as much time on his feet as the average Premier League flopper if we'd given him a chance to play football too. The pub I choose is a nice family run place next to the local canal and with a good menu to choose from. It's also dog-friendly which includes the presence of the owners very mellow Irish Wolfhound which I reckon is big enough for a child to ride! We settled down and played a game of Family Trivial Pursuit while we waited for our food to arrive and soon after finishing our meals the England v Australia Rugby Union match began. Now some may say that my choosing a pub that was showing a live sports event that I wanted to watch during a period set aside for some family time was a sinister move on my part. I maintain my complete innocence in the matter and believe the evidence against me is circumstantial at best.
The game itself was everything a sporting contest between England and Australia should be. It was fast and it was furious. There were moments where it all threatened to boil over, especially in the 2nd half when it was obvious the English had come out with the very specific intent of getting in the Aussie faces. Even watching from the safety of a warm country pub, you could feel the intensity of some of the hits that followed. England's forward power was ultimately too great for the Australian pack who by the end of the game looked shell-shocked. The Aussies can now enjoy a very long flight home knowing that is 6 times in a row they've lost to us
Can you hear the Chelsea sing?
The English as a nation are fairly self-deprecating and we generally assume that a negative is always likely to follow a positive. I had started a full blog on this idea, looking at why we as a nation we struggle to come to terms with sporting success, but had never gotten around to finishing it, perhaps it's time to revisit that topic. Given the hattrick of successes mentioned above, I was fairly convinced that the Spurs v Chelsea match would go against me if nothing else due to the law of averages. Chelsea were above us in the league and have become something of a bogey team for Spurs since the Premier League began back in the 1990's. Everything pointed towards me being knocked off my high horse!
That we didn't just win against Chelsea but completely battered them for 90mins is still something I'm struggling to believe really happened. I've watched the replay of the action several times and will probably watch it a few more times in the days and weeks to come. Perhaps the only slight disappointment is that we could comfortably have stuck 6 passed them last night such was our dominance. The onus now for Spurs is to take this performance and momentum created on into the Champions League this week and then beyond into the busy Christmas period. We've had a solid start to the year by our usually poor standards, can we find form now and push City and Liverpool at the very top of the table? Nah, I've been hurt too many times before to get my hopes up. Instead, I will bask in the glory of this Saturday's sporting victories for as long as I'm able to which knowing the teams that I follow will last until about this time next week!