Do you want to create your own blog? Considering WordPress, Wix, Blogger and other platforms? You will have to buy domains, hostings, design your site, promote it, study SEO and so on. And then you will start thinking about monetizing it, but most likely you will fail. I suggest a simple, modern and straightforward solution — create your blog on Scorum. Scorum is a sports blogging platform that rewards content writers.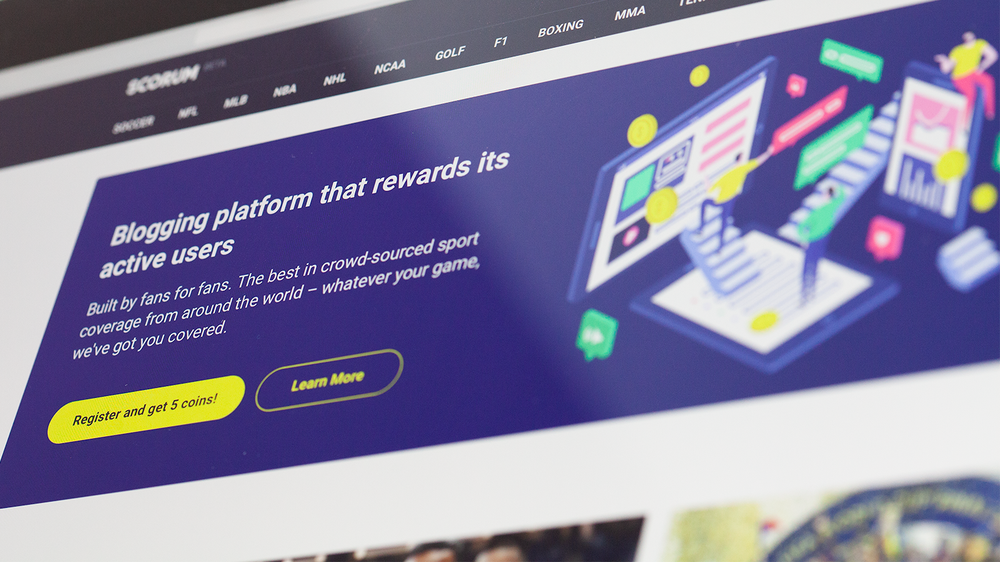 What are the advantages of creating a blog on Scorum?
1.You don't have to think about promoting your sports blog — Scorum will do that for you. Interesting articles always get to the main page where all users can see them
2.You don't have to buy (and regularly pay for) a domain, hosting and other services, which usually take away your time and effort.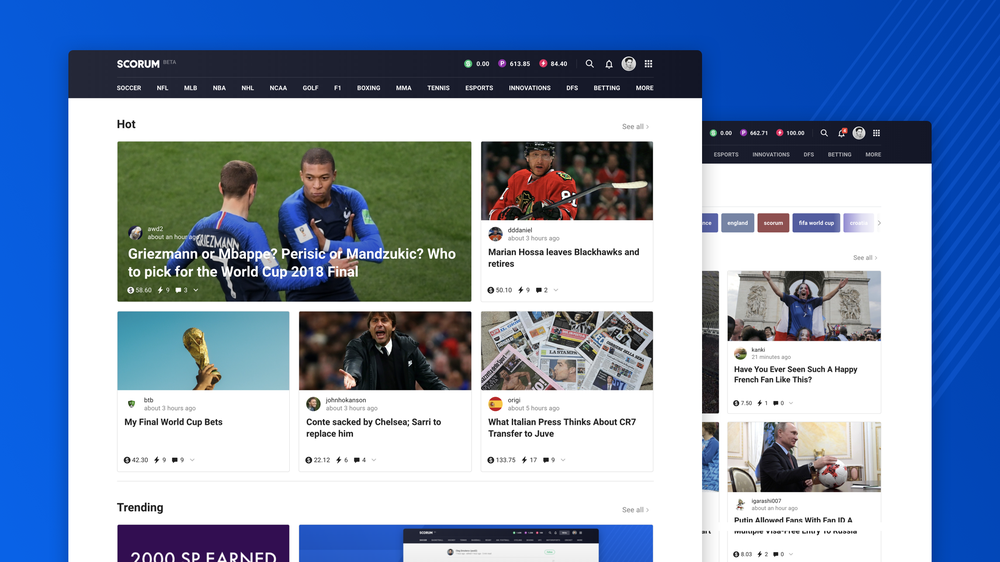 3.Every author earns from upvotes for their articles. Scorum says 'no' to meaningless likes on social media. On Scorum each like under your article brings you income.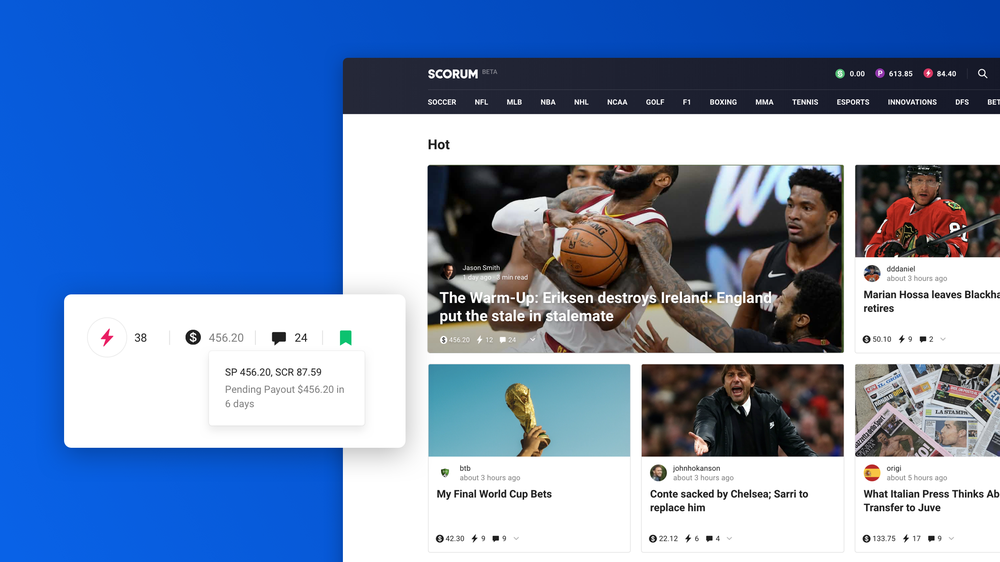 4.Registration is super easy: verify your email account and start making money.
5.You earn not only from your articles, but also from commenting under other publications. Each like for your comment means money on your account.
6.Post creation is simple: no need to worry about layouts and overall style. Write the text, upload images and press 'Publish'!
7.Your content is perfectly safe. It's kept in Scorum blockchain and no one can violate it.
Look, here's how much money articles make on Scorum: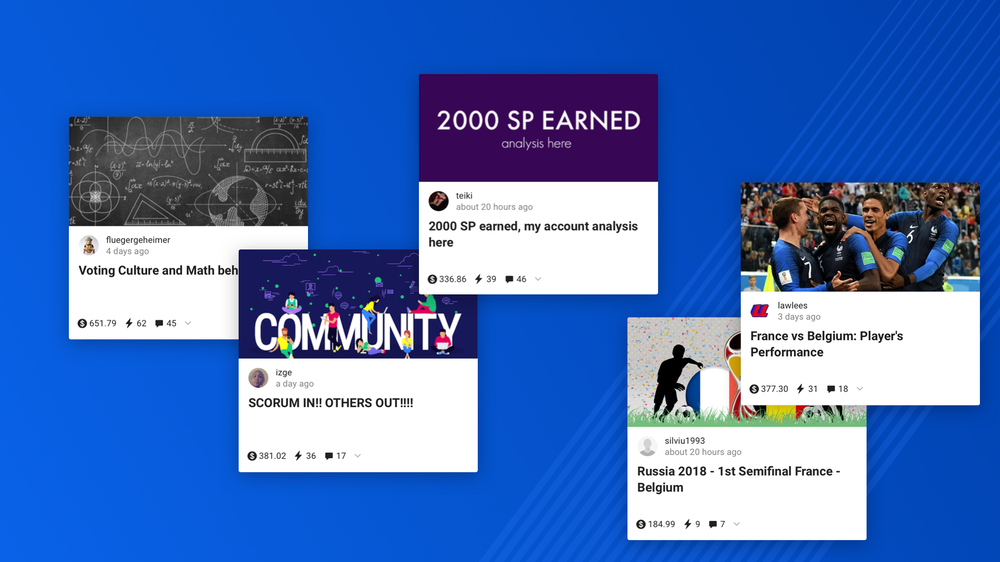 Аnd here is an example of comments: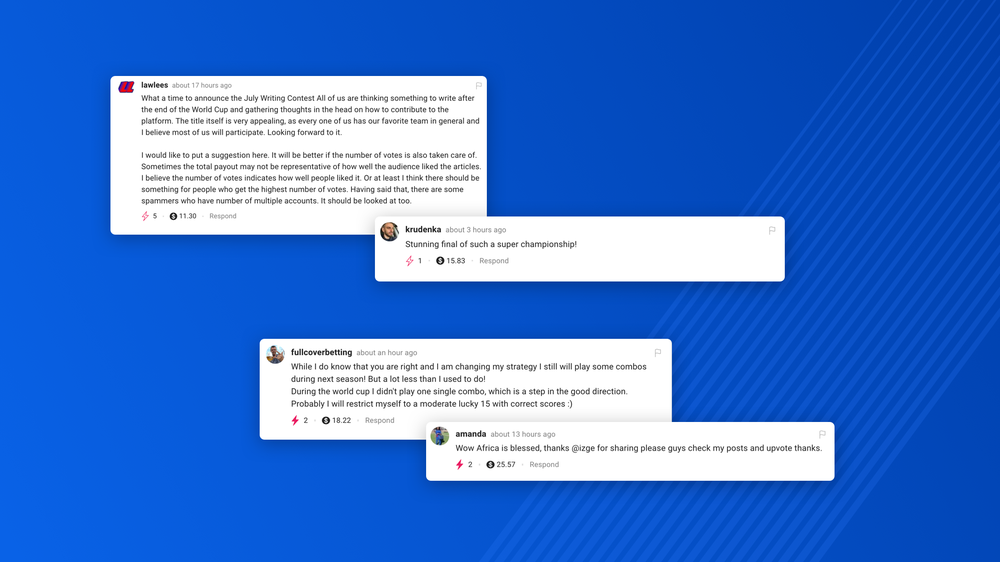 It should be clear by now that Scorum is the best place for sports content authors. Not only is it fast and simple, but it also starts to make profit for you as soon as you write your first post or comment. All that is left to you is to press the registration button. To see where to click refer to the screenshots below:
The main page buttons: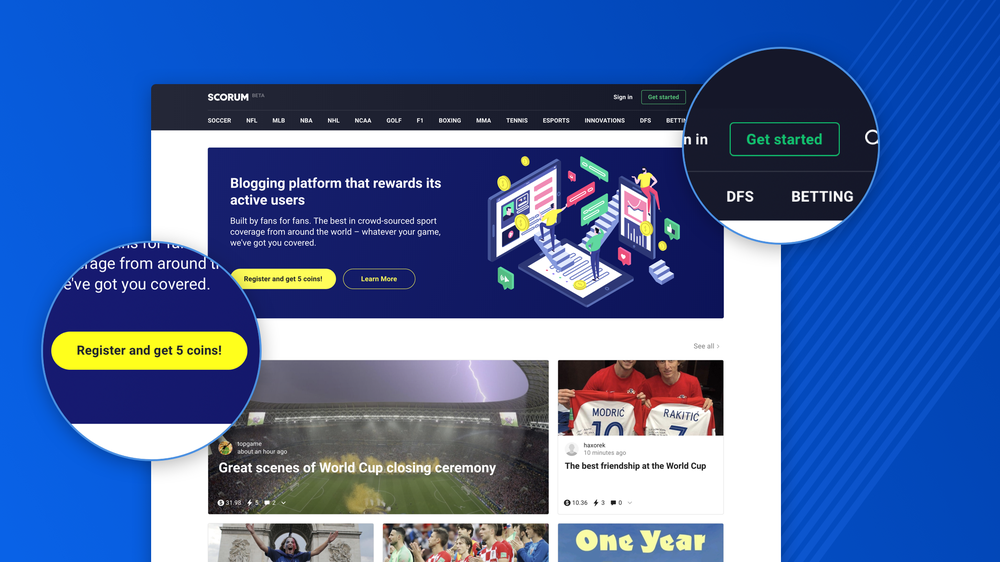 Or you can use the link under this very article: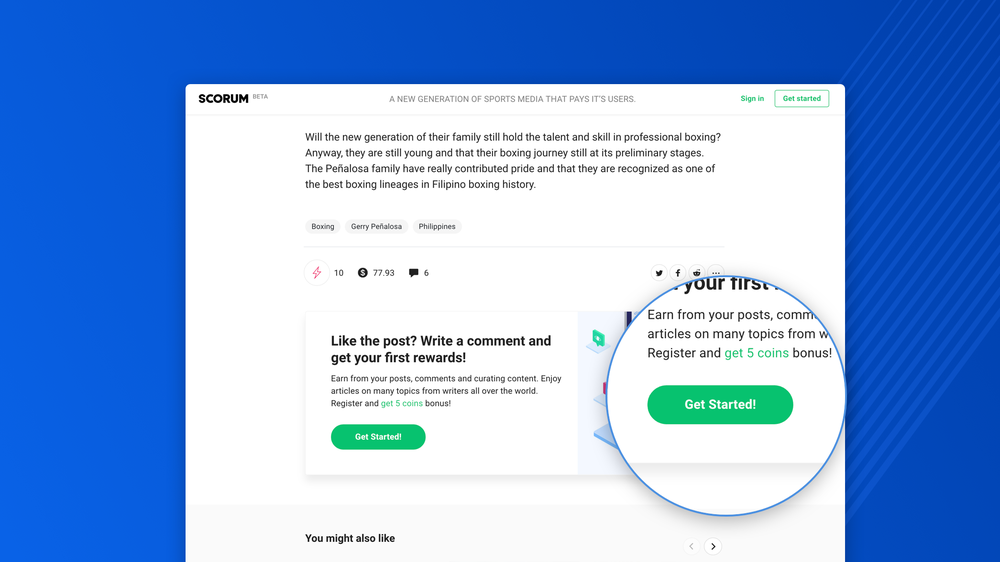 Ah, and now there are bonuses for all new users — 5 SP — so that you would enjoy becoming a part of the community.

Waiting for your articles in HOT category!
And don't forget to upvote this post and write a comment — it will become your first profit on the platform!