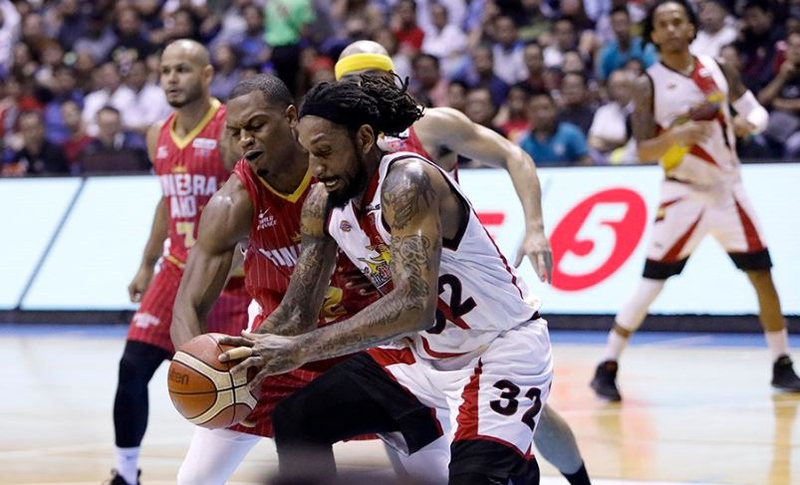 Previous Game Summary
During Game 1 match between Barangay Ginebra and San Miguel Beermen, Barangay Ginebra really puts their everything into the match. Justin Brownlee really manages to push the team on the lead with his 42 points, 7 rebounds, and 9 assists. I can see how Brownlee take charge in the court and dominate entirely in the game. Too bad for Renaldo Balkman which leading San Miguel, scores only half of Brownlee. I did expect a close fight but San Miguel was not good enough to overtake Barangay Ginebra. Aside from Brownlee, team players Devance, Caguioa, and Mercado really help out on the scoring. The game ended up winning by Barangay Ginebra with a 127-99 lead over San Miguel.

Game 2 was really intense where San Miguel Beer never let Barangay Ginebra dominate the series. Now with their secret weapon Alex Cabagnot who really rushing on the points and assists, I would say it was really an impressive comeback match which this time San Miguel Beer lead all the way from the first quarter until the fourth quarter. Aside from Cabagnot, Fajardo's 25 points and 20 points of Lassiter, Standhardinger, and Balkman give them a passage to their easy win. Aside from points Fajardo and Standhardinger of San Miguel dominate on the rebound giving them a huge advantage towards finishing the match. Game 2 finish at 134-109, which leads San Miguel Beer tied the series with a 1-1 standing.

In Game 3, San Miguel Beer really makes sure that they are on the lead. A close fight on the first and second quarter but San Miguel Beer really give them aggressive play which takes them on the lead with 20 points in the third quarter and finishing the game with 132-94. I really can't believe how the game went since I don't really expect and a huge gap, but it seems that San Miguel Beer is on fire and that the players have good points distribution. As I can see on Barangay Ginebra, only Brownlee taking off the charge with his 32 points and 11 rebounds which is really not so effective without enough contribution from his teammates. The match finish at 132-94, leads San Miguel Beer with 2-1 standing this time.

Game 4 was really crucial for Barangay Ginebra not to win, so they make sure that they double their effort that they may win this time. It was really a success of their team to take the lead from the first quarter until the fourth quarter. I can see the hotness of the team players of Barangay Ginebra which they have a better percentage in perimeter area, three-point area and even in the foul throw. Again, Brownlee takes to lead the team with his 37 points and 11 rebounds. The game ended with 130-100 in favor of Barangay Ginebra. Their standing is now at 2-2.

Game 5 Prediction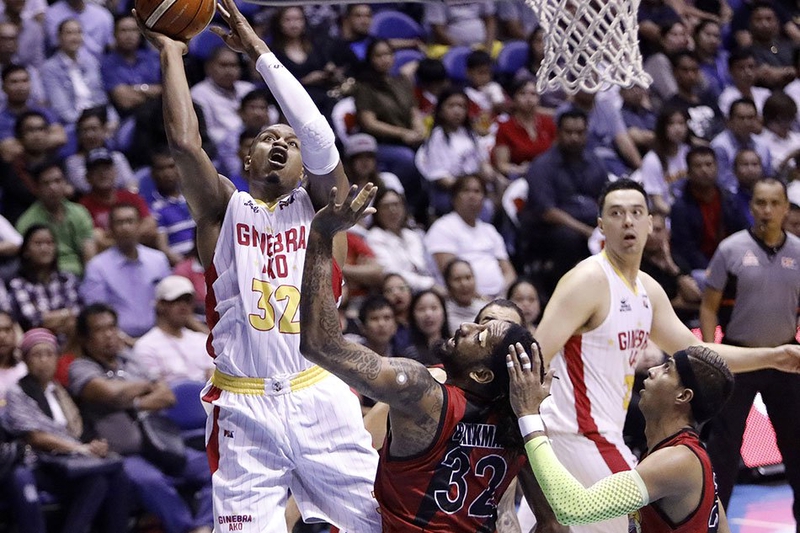 In Game 5, Barangay Ginebra should make sure that they double their effort to take advantage of the series. Leading in points in every quarter is really crucial for them before San Miguel Beer's Cabagnot heat up as he has performed on the previous game. Brownlee will make sure that he can contribute enough points and rebounds to help lead the team to victory. But, if other players in Barangay Ginebra will not help contribute in points, there is a huge possibility that they will lose the game.
San Miguel who has a good distribution of points has a big chance of winning. Balkman may not be as pressured as Brownlee can work out primarily on rebounds and let Santos, Fajardo, Standhardinger, and Cabagnot do the offense. With Fajardo performed well on both rebounding and blocking, I am sure that Barangay Ginebra will have difficulty this time.
Let's just see their Game 5 match if my prediction is correct. Their match is set scheduled on Sunday, August 5 at Smart Araneta Coliseum on 06:30 PM Philippine Time.