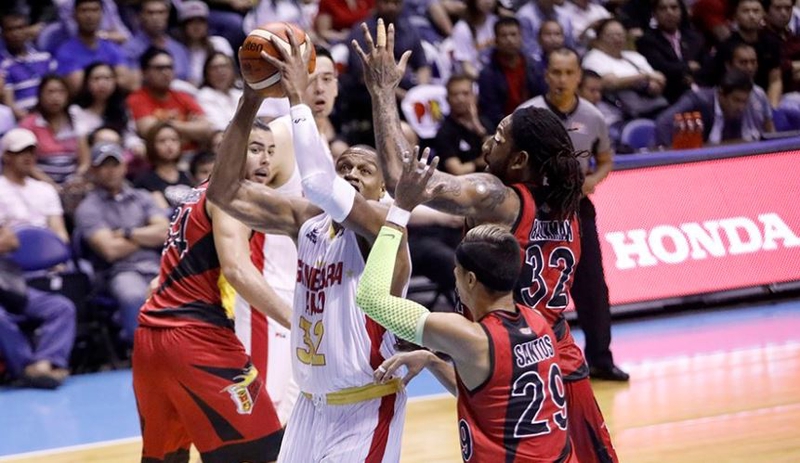 Game 5 was really awesome that a good point distribution of the players is being shown, plus we have seen the massive effort of Scottie Thompson which he has successfully contributed three times out of five attempts on the three-point area. Aside from that he efficiently made some shots near the keyhole which really pushed the team ahead of their counterpart.
Scottie Thompson really gives some backup points which really helped his team Barangay Ginebra. Justin Brownlee was not able to make some good points in the three-point area where all of his five attempts did not go through and that in the perimeter area he had difficulty as well near the keyhole. But still, Brownlee did his best to help contribute 18 points and 9 rebounds.
Tenorio missed a lot of shot attempts but still, his 15 points were really effective since there had been a tight scoring on both teams. Tenorio's assists as well as his teammates Devance and Brownlee really give them a lot of opportunities to score in a very tight defense of San Miguel.
San Miguel on the other hand, did all their best to catch up with Barangay Ginebra but they just couldn't go ahead of them in the final quarter. San Miguel performs well than Barangay Ginebra on the first quarter where they score 24-26 which only a two-point gap between the two teams. But in the second quarter, they had tied at 40-40, as well as in third quarter 66-66.
San Miguel's Balkman put his all into the game where he massively generated 34 points overall and even 20 rebounds. Fajardo's 23 points, as well as Lassiter's 13 points, was really important for San Miguel. Cabagnot didn't perform well in the game where he only gained one success each in the three-point area and in perimeter area, which totals only five points.
He was not on fire compared to the previous game where he has scored enough to help win the team. San Miguel really needs to improve themselves to be able to win the finals or else it will be their last game, giving Barangay Ginebra the championship.
My Prediction for Game 6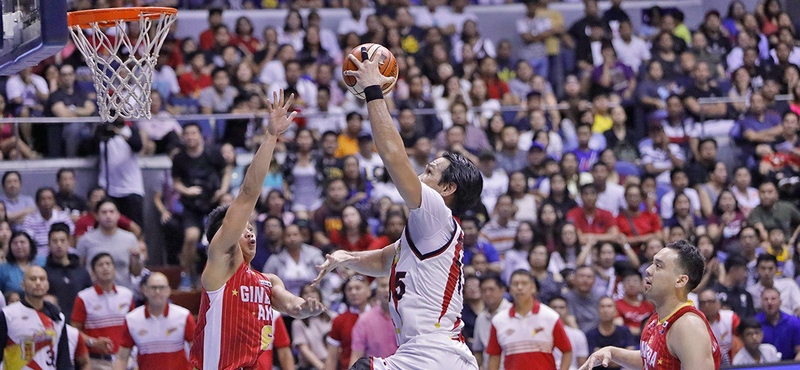 There might be a big possibility that San Miguel will perform well in Game 6 where they make sure that they are well-prepared for the match. Balkman must perform as he has shown on the previous game to make the team ahead but Fajardo should be there to make assistance to Balkman.
They really need Cabagnot's power to catch up on points against Barangay Ginebra. Cabagnot who has a high percentage on both perimeter and three-point should be observed to help win his team. But if they will still not able to improve themselves, they will surely be crushed by Barangay Ginebra.

This is a do or die for San Miguel and this is their last chance to put their all into the game or they lost their chance to win the championship.
For Barangay Ginebra, they should not be overconfident in their current standing, instead, they should work more. Brownlee who has not perform well on Game 5 should be efficiently doing his job to lead the team as he has done on the previous game series. It was really lucky that Thompson was able to save the team from losing.
I am so excited to watch the game in Game 6 this coming August 8 in Mall of Asia. My bet to win the game would be Barangay Ginebra, making them the champion of PBA Commissioner's Cup 2018.