Crazy game from crazy frog!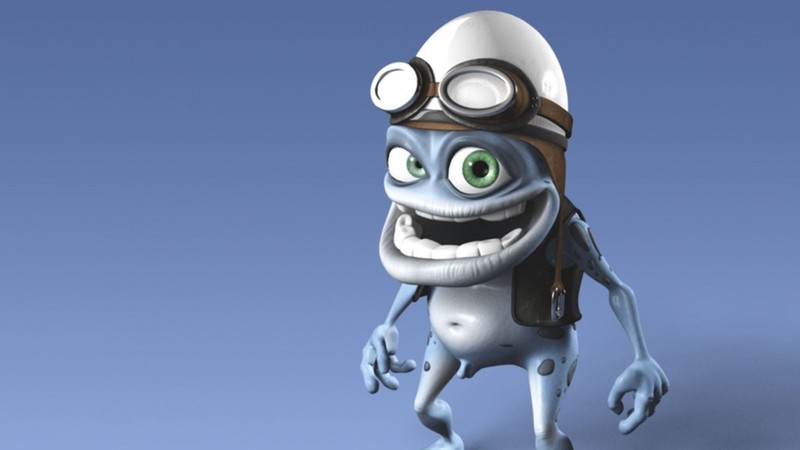 The stomach is full, there is a slight unshaven look, a crazy look, but very impudent - the ideal state to play the tournament Team UP!

From the first minutes I meet tough resistance from @blueeyes8960, but he restrained himself not to get involved in a hard exchange because he felt like losing, for a long time I didn't play neatly)) True, after a few hands, I returned with interest, having overplayed his AK from the A9.

After knocking out @diogosantos followed by a fantastic takeaway @JonSnow. I had only 52, well, as usual, but the turn brought me a straight, and the river with an Ace, which gave the opponent a set, added fuel to the fire as a result, we equaled and I now had 11,500 chips after 20 minutes of play.

Important: forgive me @TheHive, I just don't have a fold button from time to time, I picked my companion on the team; in my opinion I did something wrong as part of the strategy for the tournament, but I sincerely believed that you were older than me.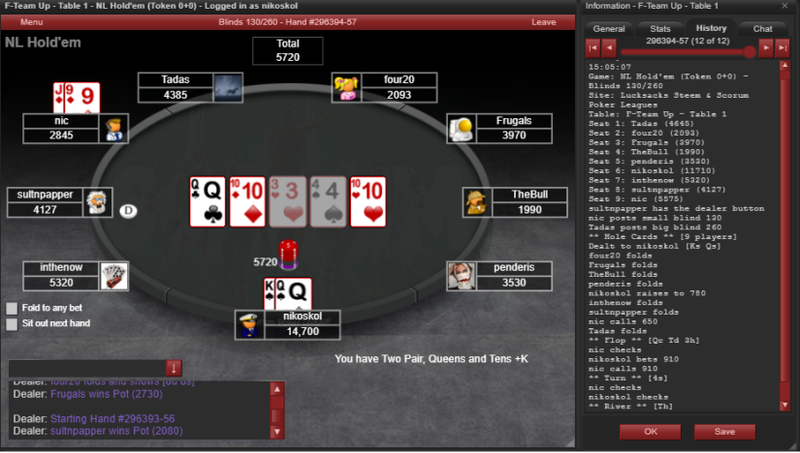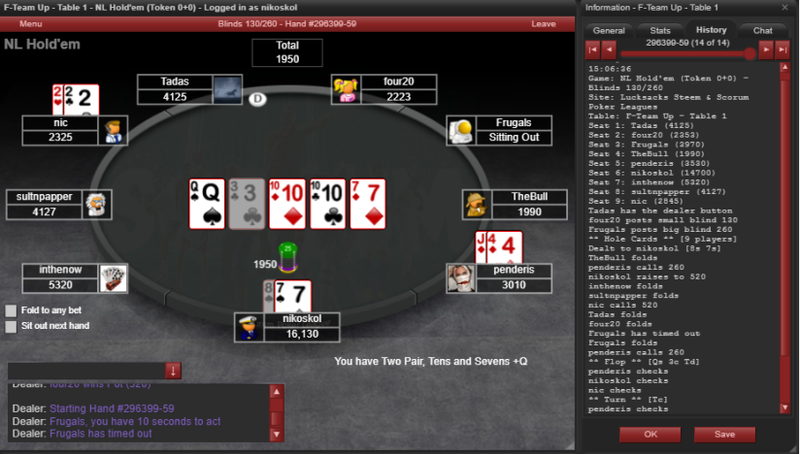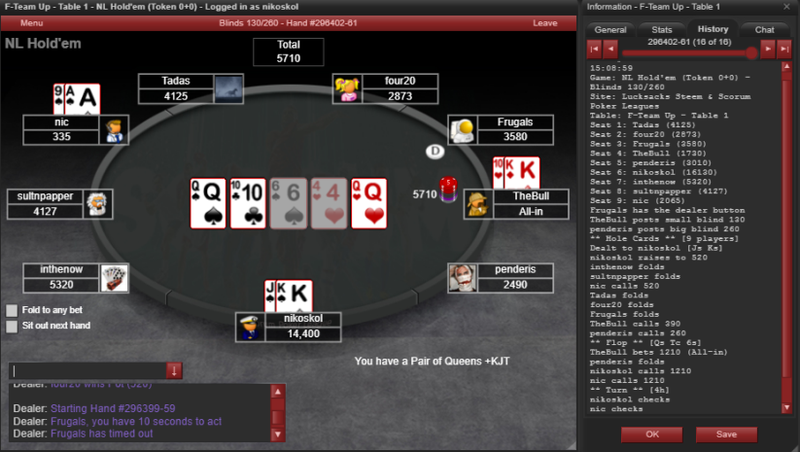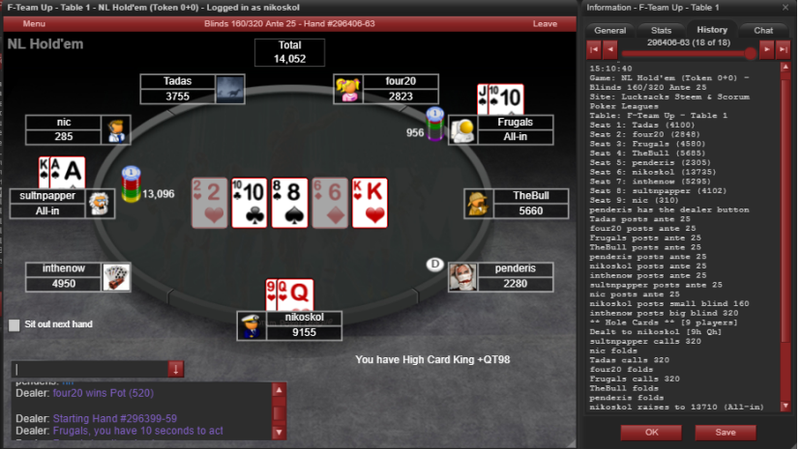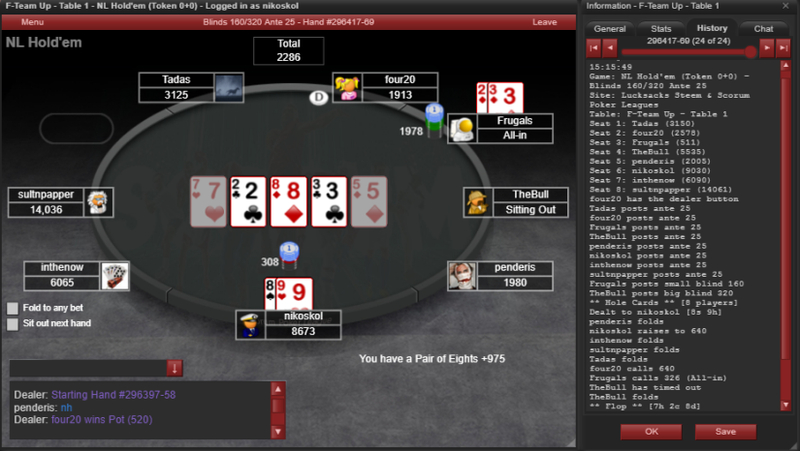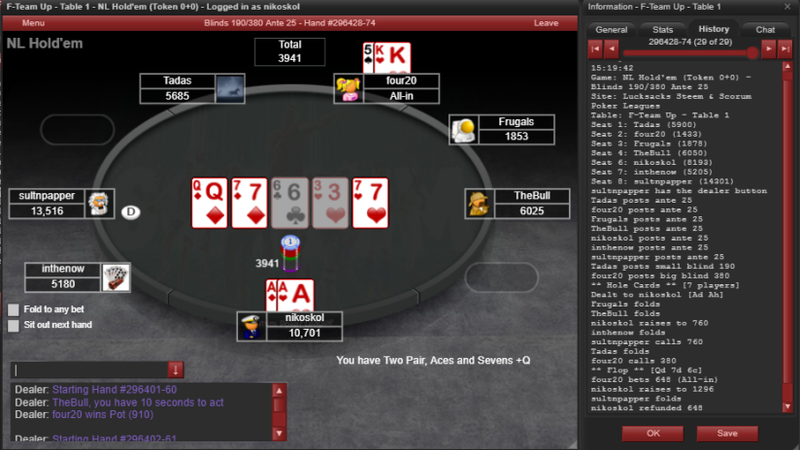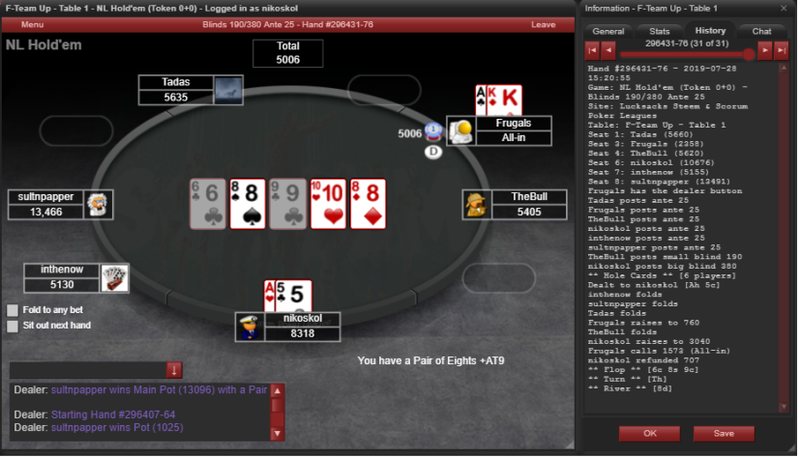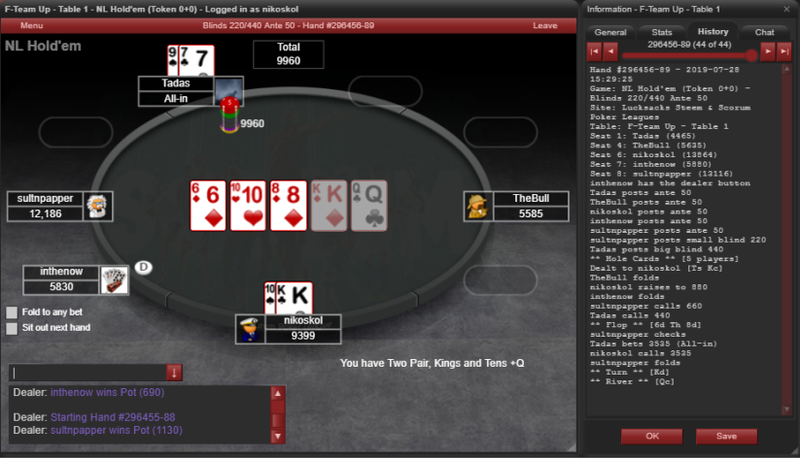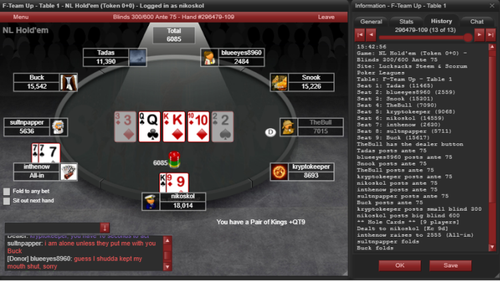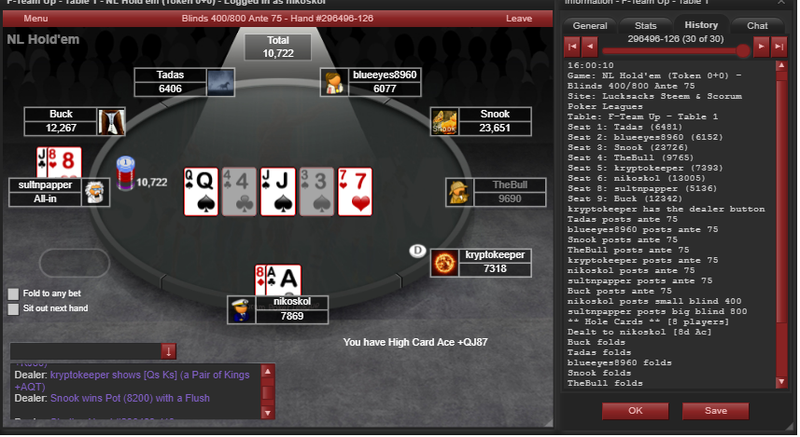 As a result, 7th place, it was a great and intense game. Thanks to all!