Tournaments, registration information and m0ar!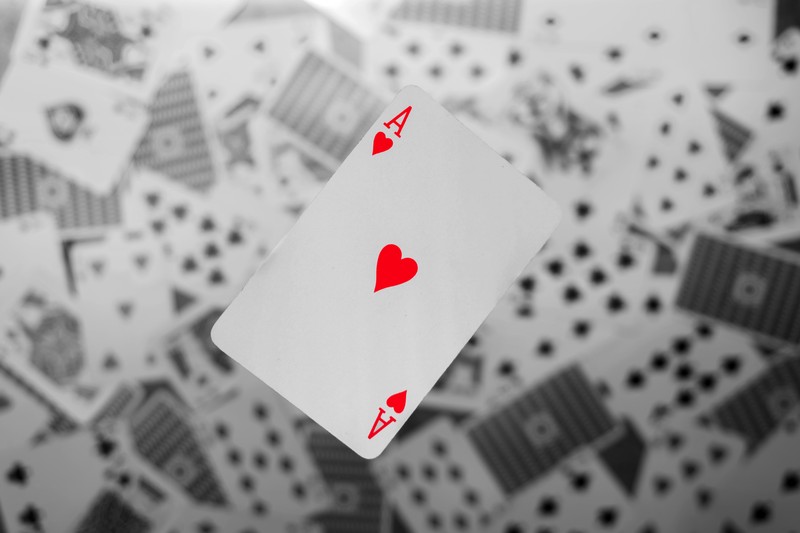 Tuesday's 'Just the Tip' from your friend, @bethalea

Good morning fellow Scorites and Poker Peeps! Here's a tip that has helped me focus on a vital piece of poker play, even online; your opponents. Understanding your opponents and their bet/fold ranges etc is critical to being successful in all kinds of poker.

Don't check the auto fold button! Yes, I still do it and sometimes I do it far too often, but it's better to take notice of what the people around you are doing instead of going auto. In a community like ours on ScorumPoker.com, where it's much more like meeting up at a buddy's place to play a house game than it is like playing a thousand person tournament on some big online poker site, understanding your opponents is key. For instance, I love the people who will 'flash' me their cards when they're folding; they may think it's to show me one thing but what they're really doing is giving me important information. Now I know what you'll fold and why, what you'll hang on to until xyz happens, etc. So watching how a person acts before you smash that 'fold' button can give you little clues as to how and what they play, too.

---
Daily Tournaments!

Times listed are CST; time on the screenshot are my personal time; PST. Don't get confused! Look carefully! :)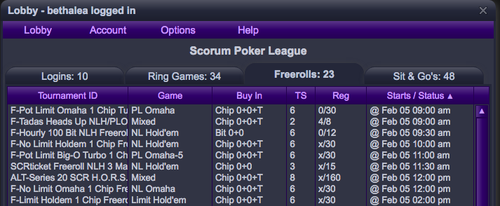 Hourly 100 Bit NLH Freeroll 11:30 AM

No Limit Holdem 1 Chip Freeroll 12:00 PM

Pot Limit Big-O Turbo 1 Chip Freeroll 1:00 PM

SCRticket Freeroll NLH 3 Max 1:30 PM

ALT-Series 20 SCR H.O.R.S.E. Freeroll 2:00 PM

No Limit Omaha 1 Chip Freeroll 2:00 PM

Pot Limit Omaha 1 Chip Turbo Freeroll 5:00 PM

Come join ScorumPoker today... you must have a viable Scorum.com blog and be able to prove you aren't a sockpuppet or a scammer! Also, f you'd like to join our discord channel, head over and send me, @bethalea a direct message!