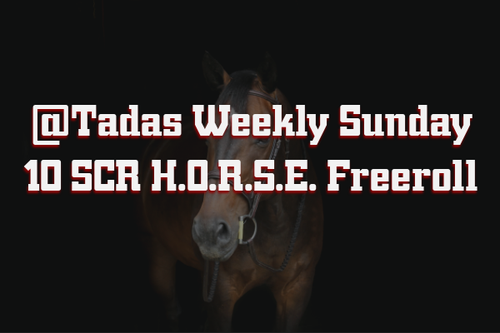 H.O.R.S.E Freeroll

Thanks to a kind donation from longtime SPL Player @Tadas we now have a Weekly Sunday H.O.R.S.E. 10 SCR Freeroll @ 2 PM CDT (UTC -5) for the next 12 weeks starting today!
Sign Up!

If you haven't already signed up at ScorumPoker.com be sure to do so in time to join this Freeroll. It can take several hours for your account to be verified during normal business hours (which means when I'm awake). Your account on Scorum must be active and in good standing to be verified to play.
It's Free!

There is no need to deposit funds on our site because all of our games are Freerolls or games where you can use your Freeroll winnings to win more. This enables us to offer a legal poker venue in every jurisdiction worldwide. So sign up today!