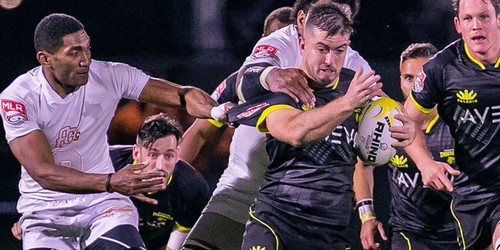 By Zane Miller
The Tuesday night contests for MLR 2020: Virtual saw the New Orleans Gold defeat the New England Free Jacks 28-14, followed by the Houston SaberCats beating the San Diego Legion 34-10.
The Free Jacks were represented by forward Conor Kindregan, while the Gold were represented by forward Malcolm May. The game started out well for the Free Jacks, as they took a 14-7 lead at halftime. However, the Gold turned it around in the second half, scoring 21 unanswered points to pick up the 28-14 victory.
The SaberCats were represented by back Tiaan Loots, while the Legion were represented by forward Faka'osi Pifeleti. An initally competitive match saw the SaberCats barely out in front with a 12-10 lead, but, similar to the New England-New Orleans match, the SaberCats were unable to be stopped in the second half with 22 unanswered points on the way to a 34-10 win.
Follow me on Twitter: https://twitter.com/Zmiller_82