I may have been a bit rash over the past few weeks, I have already staked claimed to being somewhat emotional when it comes to passion, but let me alleviate much of the doubt I may have put in your head.
According to Vlad's update post from 3 months ago, he let us know of the drastic changes necessary to adapt to the changing crypto climate and the mess of a bear market (Scorum was birthed in)...
He let us know of the new centralized exchange coming along with the new live stats feature. It is understandable that funds were incredibly leaky this past year due to their value ceasing, and the Scorum team doesn't need the overbearing pessimism of the once faithful user base.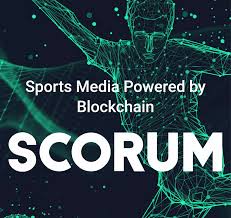 At times I want to revolt and throw my mouse out of the window because I'm mad at the conditions of my crypto portfolio, and although Scorum isn't close to being my only stake.. it's the one I care most about!
I believe Scorum's success will be derivative of how well the most current roadmap is followed. The release of this roadmap was over a month ago and I'd expect another update to come in the next few weeks.. at least it would seem that way based on the Scorum's team consistency.
The reveal of the new contest was a bright spot in retrospect (although I was initially disappointed we didn't receive an update of a different nature).
The team is obviously up to something big, and if a launch date for any additions are soon, it will be good news.
The most promising things to take away from the last couple Scorum updates are the tone.. the Scorum team is hard at work and they did let us know that many investors are interested in the product we have at our feet.. the market simply doesn't incline them to hop in just yet.
We are babies in the crypto-sphere and day by day we paddle inward from a very dark and cold place... but soon we will hit brighter shores and reach the pinnacle I know this place is capable of reaching.
This post will bring both the optimist and pessimist out in everyone; this is intended to be a reminder that things can change drastically... and if SCR can even hit 5 cents this Summer it would show evolution, growth, and an upward trend (towards the moon).
We are all witnesses here, we are all complicit, we will all succeed.