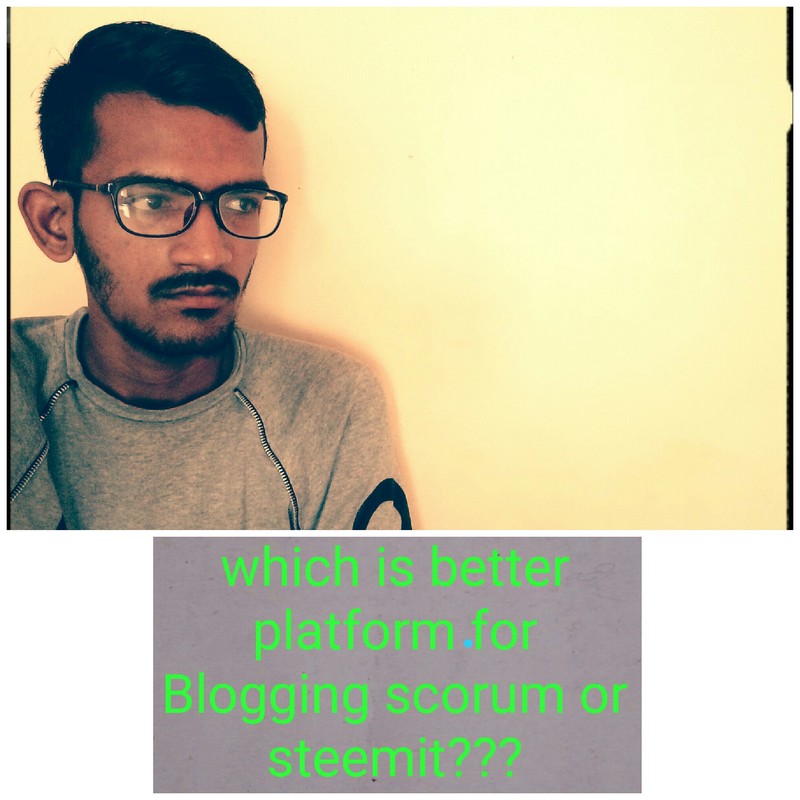 As I am new blogger in scorum with having just 2 months experience I had learnt a lot from scorum. With comparison with steemit we get good response from community as well as we get good amount of upvotes from scorum community it should be written in good words or it has proper meaning.
I had worked in steemit for 8 months but my earning is not good but I came when one of my friend introduce about scorum and so I joined and started writing blog on sports and so from this I had earned around 450 scorum power so I believe scorum is always ahead than steemit.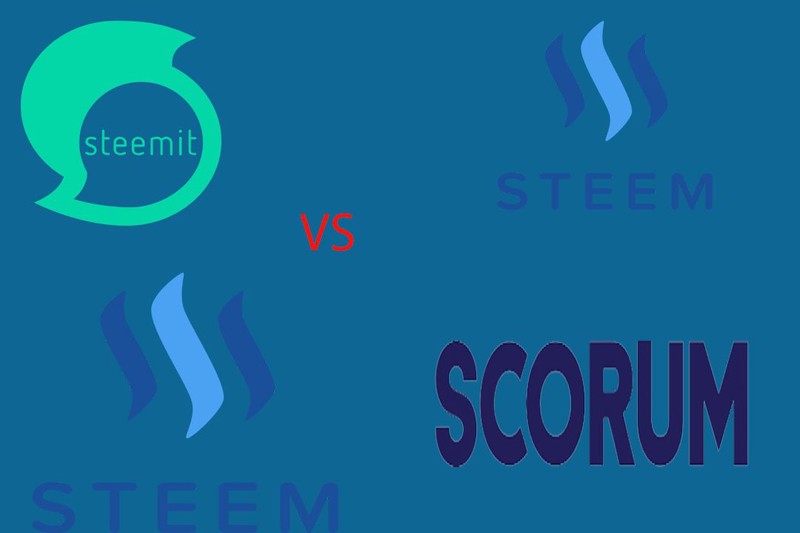 Scorum is a blockchain powered sports media platform that rewards its active users with the Scorum Coin tokens. Authors get rewarded for adding their publications, comments and photos while readers gain by casting their votes for quality sports-related content. The SCR is a DPoS cryptocurrency used to reward users within the platform.

While steemit also a best platform which pays a high amount of dollar as compared to scorum which was a new post plateform. steemit pays both the content creators about its taste when their work gets upvoted. The people who curate the best content on the site by upvoting others work that steemit gives them power and dollar. Which is very interesting everyone working. But working on steemit I don't earn the amount which I had made plan in contrast I had earned a lot in just 2 months .so, I believe scorum is best than steemit.
The price of scorum is slightly slightly goes up but steemit price is opposite to the price of scorum. Price of a scorum is 0.24$. It has a current circulating supply of 29.3 Million coins and a total volume exchanges of $469.22.
Comparing the supply of both coins
STEEM :- 292,617,409
SCORUM:- 29,265,075
As I was working in steemit for 8 months I don't get response properly so I leave steemit and joined scorum. Steemit team is not actively taking part in our posts while scorum team takes part in our post and if they love they really appreciate with their high upvote and make our post well populated. This makes my attraction toward scorum more and i really love in writing post in scorum more instead of steemit.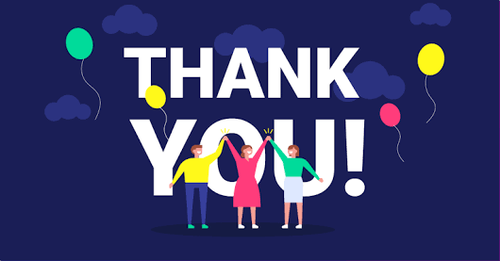 Please upvote and give your opinion so, I can change my views.