Wow, this was a strange weekend for me. I got some positive news to share, as well as some negative. I also would like your suggestions/tips.
The Positive
Let me say the positive news directly, I now have upgraded my account by purchasing my first SCR. I have a lot of faith in the development of the website and I wanted to already purchase some SCR from when I joined, but I was disappointed to find out that there was still no possibility to purchase with a credit card. This is my first cryptocurrency project I'm stepping in and I have therefore no Ethereum to buy SCR.
I left a few comments here and there, hoping someone who knew how to help me was going to tell me. To my surprise, I did receive the message with the solution from the person I expected a reply from the least, our CEO @vlad. I did not expect that answer from him simply because I would believe he's too busy with other stuff to arrange for us. However, his reply was an extra confirmation for me that I really needed to get myself some SCR before the price goes up.
So, if there is anyone out there like me, willing to buy some SCR, but you don't have Ethereum, but only a credit card, then here's the solution.
Go to CEX.io and create an account with them.
They allow you to purchase Ethereum with your credit card.
You can then withdraw the money from CEX.io into the Scorum wallet.
I think you can even add it directly into your Scorum wallet, but I only understood that later, so I will give that a try some other day.

The Negative
I spent almost all my free time this weekend writing a post that was supposed to be submitted for a contest. There was a lot of research involved, meaning I gained a lot of information from other websites. I took a lot of time converting all that data into nice and easily readable sentences. On top of that, I personalized it with my own feelings and ideas, as well as adding some additional content. I re-read the whole post and was very satisfied with it. Just to be sure, I ran it through the Plagiarism Checker By EduBirdie. @satriotomo gave me the tip to use that, to make sure that any issues in the text will become visible so that you can work on it. There was indeed a lot of information (facts and statistics) included, taken from the internet. The article was not plagiarized at all though, so I was confident everything went well. EduBirdie thought so too!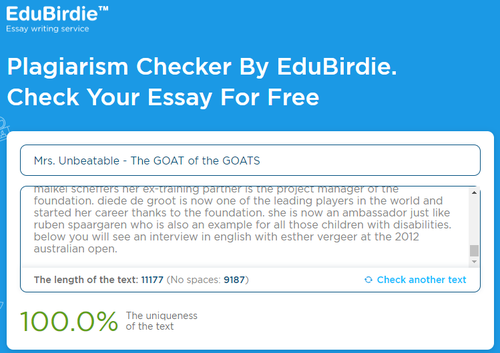 I was satisfied seeing this, I did a final check on my post and published it. A minute or so later I got a notification from the system. It's always a little nervewracking but based on the above picture I was confident it would be good. However, the notification turned out to be shocking to me. The Scorum plagiarism checker said the post would only be rewarded with 49% of the total rewards placed on it. I was in disbelieve, I was a bit angry (and it takes a lot to get me angry) and disappointed. Spending almost all weekend on the post, to find out that you're not even getting 50% of its rewards.
I moved over to the Scorum Writers chat on Telegram, asking if I could somehow challenge the plagiarism check's decision for a manual review or something like that. I didn't receive such an answer, but I did get some tips from Austin Benedict (thanks for that). He went through my post and noticed I used the name of the athlete I was describing a lot. He told me to be careful with that in the future, to avoid similar situations later on. I am still not happy about it at all, and I could have spent time on other posts in the meantime. I completely understand why we have this bot and I truly believe it's a valuable addition to the site, however, I would like to see an option that allows us to challenge the bots decision, in which we are then required to explain why we are challenging. Other people would then be able to manually double-check the content and providing feedback to the community. Perhaps even that could be done with rewards, but that is just an idea.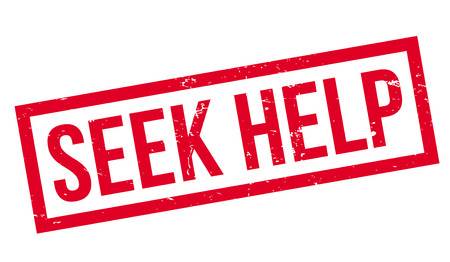 Seeking Assistance based on "The Positive" news
Now that I have some SCR, I would like to have your opinion as to what would be the best thing to do with it? I suppose I should spread it and do multiple things with it, but if you can give me some advice, that would be really appreciated.
Convert all, or a part of it to SP, to increase voting power and perhaps become pro already.
Keep it as SCR and use it for the betting platform and for organizing contests, to help myself, but also the community.
Which first step(s) would you take if you were in my position at the moment?
Seeking Assistance based on "The Negative" news
Also on the negative news, I would like to hear some feedback from you.
Do you think challenging the bot results and requesting a manual check would be an improvement?
Do you have any other ideas on how to deal with such a situation?
Is there perhaps already something that can help us with this, what I have not yet come across?
Thank you for reading and for your valuable thoughts.