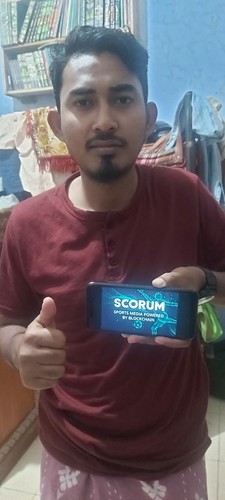 Hello everyone, friend ... !!! How are you tonight ..? I hope you are healthy and happy even wherever you are. On this occasion I would like to join all of you in the world of scorum. I hope you like it.
I am very happy to get to know Scorum because this scorum is a part of my hobby since I was a hobby sport even now I hope my presence here I hope you all feel happy and I am here has not experienced yet but I am sure and the spirit of help from my friends rise up here thank @irak23 my best friend for your knowledge and experience
Only this that I can share on this occasion, hopefully you can enjoy it.
Thank you for visiting and continue with me @itikna09