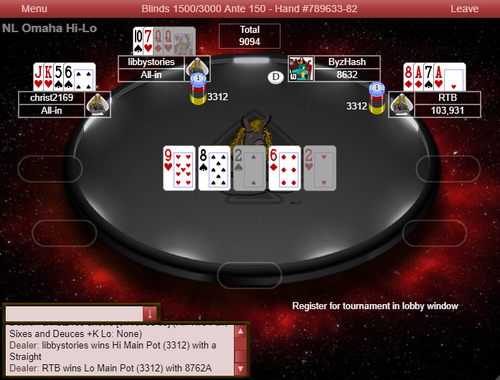 Scorum prizes are up for grabs this Wednesday! Are you ready to win? Read below to discover what you need to do in order to qualify to play.
Four out of the past five months, I've been crowned the Lucksacks Player of the Month. It's not that I'm better than everyone else, I just play a lot of poker, and I love the Lucksacks community over on Steemit. Many of these players have already come over to Scorum, and I believe we can get even more to give us a shot.
I was very surprised and excited to see @awd2's post announcing that he would be hosting a weekly freeroll giving away 50 Scorum! This is an amazing opportunity to win some Scorum, but you have to be a registered member of Lucksacks (Lucksacks.com) in order to play. This post will walk you through that process.
Verification
To become a member of Lucksacks.com, you do have to have an active Steemit account. The Lucksacks team verifies registrants to make sure only real people are able to play in the league.
If you have an introduction post and a reputation over 35, you will very likely be accepted. If you do not have an introduction post, make a post to your account with a piece of paper that mentions the date and Lucksacks registration.
View this post for an example.
Join Discord and DM Bethalea
The queen of Lucksacks, and a very awesome person, is Bethalea (I'm convincing her to join Scorum, don't worry). She will help you get registered if you're having issues.
I recommend that you join our Discord channel here, and send a direct message to Bethalea. Please be warned that if you try to solicit your posts in this channel you will be banned.
Note: Registration can take a week. If you are not able to play this week, don't worry, you might be able to get in next week.
Register for the Tournament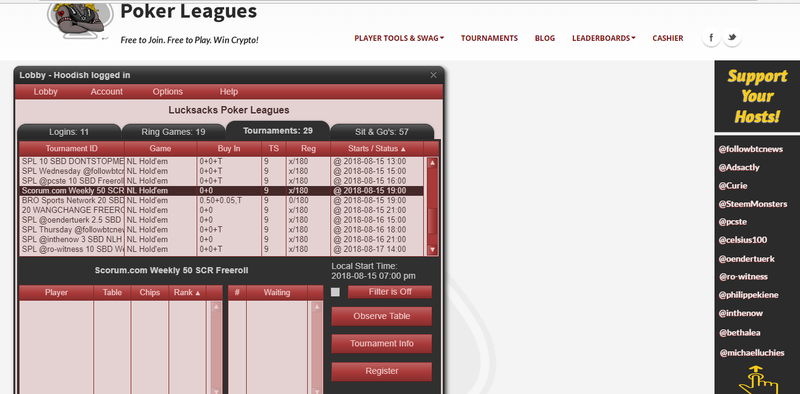 The tournament will start at 7PM CDT on Wednesday evening. Registration opens over an hour before the tournament begins. Simply visit lucksacks.com, sign in, click on the "Scorum.com Weekly 50 SCR Freeroll" and then click on "Register." When the tournament starts, the screen will pop up and you'll be ready to play.
Win SBD
Lucksacks is a freeroll poker league where players can win SBD! They can then play with that SBD on the site to make more, or withdraw once a month. Come for the Scorum, stay for all of the great tournaments throughout each week!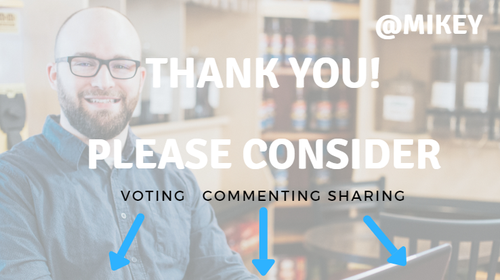 Have any questions? I can help, please ask below. Ready to play? I'll see you Wednesday. I'm "Hoodish." Thanks again to @awd2, you're awesome!