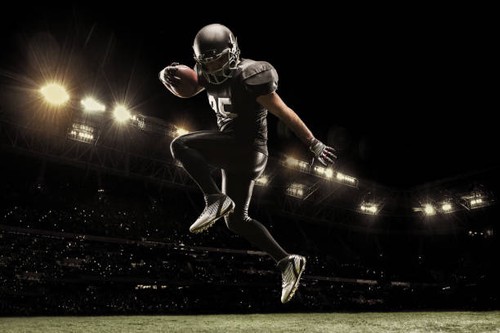 I'm just a few months old by date in Scorum,but in practice only a few weeks old because initially, my mobile device I use for this cause developed a fault just after I opened my account here, rendering me inactive.
I'm still looking around trying to get used to my new environment. Then only yesterday my "loitering" exercise, uncovered Alexander Hleb's post. It was a pleasant surprise, a true footballing(or soccer) star,before his retirement, who starred for my dear team in England,the Gunners of Arsenal, and later on the mighty Barcelona of Spain. Responses to his posts proved how much of a global impact he made in football and sports at large. I'm tempted to add that he would have been even more popular if he stayed on at Arsenal. No, it's not just my selfish idea,he himself said so when he looked back at his career. He said he left Arsenal too early, that he didn't think it through properly, blinded solely by the allure of playing for a globally attractive club like Barca. A quote from him on his Barca move: "I didn't really understand what I was doing. At some point, I realised, 'Oh god! I'm leaving Arsenal!' ".
Well, the reality some of us suspected dawned on him when Barca kept benching him till he had to find another club on loan(Stuttgart in Germany) after only one year in Barca. Not because he wasn't good enough for Barca, but there is something we call the vicissitudes of big clubs and a new environment,it may take time to break into the team especially when you had the erudite Pep Guardiola as coach of Barca then,who demanded a whole new approach from his players. Hleb never came back to Spain and never played for big clubs in the top five European leagues again. You would agree with me that a super talent like Hleb should go from glory to glory. However,make no mistake about it, he did just enough to be recognized across continents and the football world still appreciates his unique beauty on the ball and it can't be forgotten that he was a crucial part of that Arsenal team that conquered "the world" enroute the Champions league final in 2006. He is also an icon in his home country Belarus.
Wait a second,the post I talked of by Hleb is 3years old. Hey Scorumites,where has Hleb gone to? Is he still in the house? Alexander if you are reading this please indicate by an upvote of this post. I see your pro badge too, kudos. Seriously whatever this community did to attract a person like Hleb please repeat and attract, Roger Federer, LeBron James, Allen Iverson, Roger Clemens,Tom Brady, Aaron Donald, Cristiano Ronaldo.
I must appreciate some "firsts" here. Firstly, the first person I knew in scorum who goes by the handle, "virus77". He convinced me of this project and taught me how to join. He has been incredible in hearing me out,guiding me,answering my questions even at late hours of the night. This a guy I have never met in person. It gives me a good feeling about the trust and family-like ambience in scorum. My gratitude to another first– @bamamama– she was the very first person to comment on my first post and she has offered counsel at various times. Closely followed by her husband @Pete who is the first man to comment on my introductory post. He is noted for his meticulous attention to helping people out. Seems he could cut off his own finger if that will help someone.
Other individuals have come in to support me wholeheartedly with follows,upvotes and the like. If I begin to mention names it could be boring plus I run the risk of skipping some whereas all deserve to be mentioned. So I appreciate you all from various continents of the world. May I then appreciate groups– the Indonesian community and my "Alma mater" the Nigerian Scorum community. Also Scorumsport.
All admins in the various groups I appreciate you all. I see people like Mr Pete, @zoneboy, @Tosyne2much,@Ordu Daniel,@ Sariotomo etcetera ,discussing technical matters that are beyond my comprehension on how to improve Scorum with prospective investors. I pray it all goes well.
Finally if you love me upvote this. This is by order! Hahaha.
Scorum, let's get on with it!
Much love colleagues