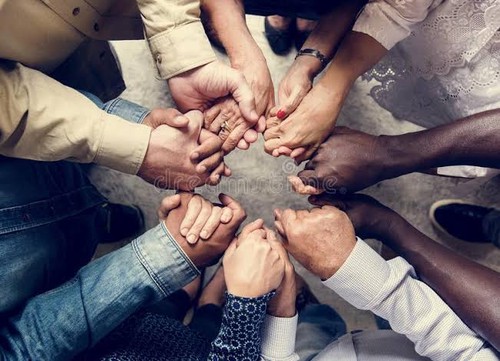 Sequel to my post here, SCORUM as we go( https://scorum.com/en-us/scorum/@ogeewitty/scorum-as-we-go?launch_from=pwa ) a score and five days back, I present this.
I have journeyed a little over a couple of months in this environment and my eyes behold the sights and sounds, the workings and trappings of this platform.
My particular interest is the synergy of the system. I see that SCORUM's mechanism connects us all,such that just with the knowledge of a person's handle(or username) you can easily zoom into his page via this short-cut(https://scorum.com/en-us/profile/"username") . I call this General Connection. I also notice how that the notification icon at the top right of our page helps a lot with synergy. So if someone upvotes your post,it indicates there. If someone comments(or responds to your comment) on your post,it indicates. Also if someone begins to follow you it also indicates. All these are very useful in catching up with happenings at a glance.Although I have noticed more than once that even after clicking on "respond" and commenting,the concerned person doesn't get the notification.
However, one thing is needful that I have not seen. That is, I should be able to get the notification of the activity of my followers and vice versa. Now if I am following someone, it's like I have become part of his nuclear family,his direct network,I call it Direct Connection. There has to be some kind of difference between the General Connection and Direct Connection. Thus, I should be able to get notifications on the activities of my Direct connection. How does one take a decision to follow another (for some good reason) and the system doesn't help him fulfil that purpose? It's unfair, I think. If we receive notifications on activities of our direct network,it would be easier for us keep the relationship going and benefit from that connection or be a benefit to that connection.

I believe this is something we can cascade to the right quarters as a family,such that the developers or those who handle the site operation can make this change and other necessary ones. I trust these are doable changes.
Long live SCORUM, my hearty respects to all Scorumites.
Cheers