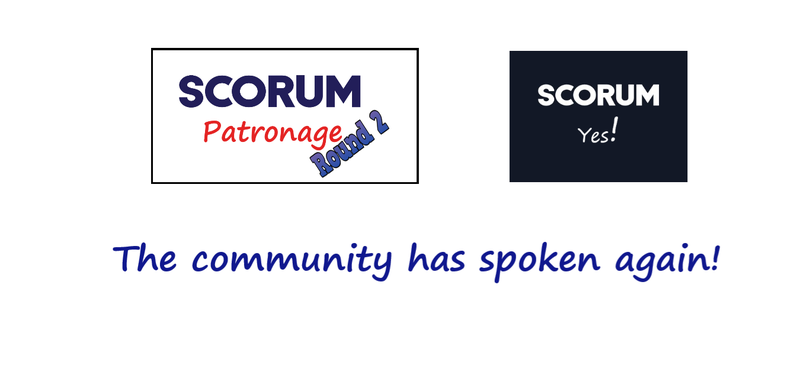 Again, a big thank you to everyone who stopped by and nominated some other Scorum writer for the second round of my Scorum Patronage.
Same as before, in this week too I will assist one of our Scorum users and visit their blog daily and upvote one post every day. I'm still planning on using 100% of my voting power, unless I have the feeling the article might not deserve such a big upvote. I will leave me this option for posts, when I feel they don't meet the quality standards we would like to see here at Scorum.
I hope by doing this I can help some newer writers to get started and to get recognized. Something what can be very challenging, as I still can see myself. It's important to stay motivated, therefor I will visit, read and comment all their posts for the next seven days. And when this week is over, I'm also planning on introducing that user in a separate article, to give him or her some extra exposure.
You can find this weeks announcement by following this link:
https://scorum.com/en-us/scorum/@sport-frei/scorum-patronage-round-2-open-for-your-nomimations
---
So let's get back to the nominations. In my article I asked you the following question:
Which user here at Scorum deserves a little attention and should be supported by me for a week?
In total 13 Scorum members joined and and we had 7 different candidates. The user with the most valid nominations was @oxygen02 which I will accompany for the following week.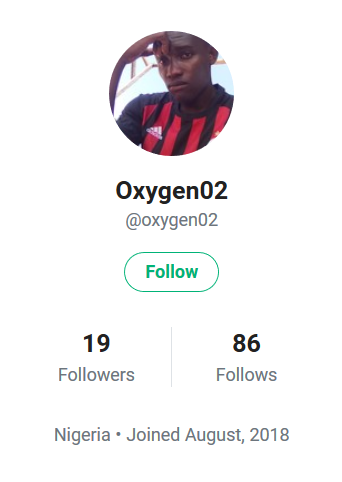 We also had 4 other nominations, which were for a single user from Italy. But since @frafiomatale already has more than 2,000 SP in his wallet, I was unfortunately not able to consider him. In addition it is a further condition that I can understand the contributions, therefore they should be written in English, or gladly also in German.
---
@oxygen02 seems to be from Nigeria, and has just joined Scorum in August. He isn't posting daily but maybe assisting him for a week will motivate him to write more often

I will leave him a message under his last article to let him know the community has chosen him to be worth to be supported by the Scorum Patronage project.

I'm looking forward to some interesting reads about a range of topics out of the world of sports.
Of course it would be great if you could visit his blog too and let him know that he is very welcome on Scorum and that we appreciate his contributions to this exciting and evolving sports blogging platform.
---
This is only the second round of Scorum Patronage, which is my idea to help new Scorum writers to get some more exposure and attention. Getting noticed and read it not as easy if you don't have some big bagging or already some bunch of followers who visit your profile and support you.

If you have any idea how I could improve my project please leave me your thoughts in the comment section. I am hoping by nominating other users we will create some team spirit here at Scorum, and people will start checking out all those creative nominees and start reading their blogs. Widen my horizon is one other positive side effect I am experiencing myself.

Let's not forget, blogging here on Scorum is not only for getting a fat upvote. Interaction and some genuine comment under one of our articles can be some really motivating and stimulating feedback as well.
Because...Isn't the reason for writing to be read?