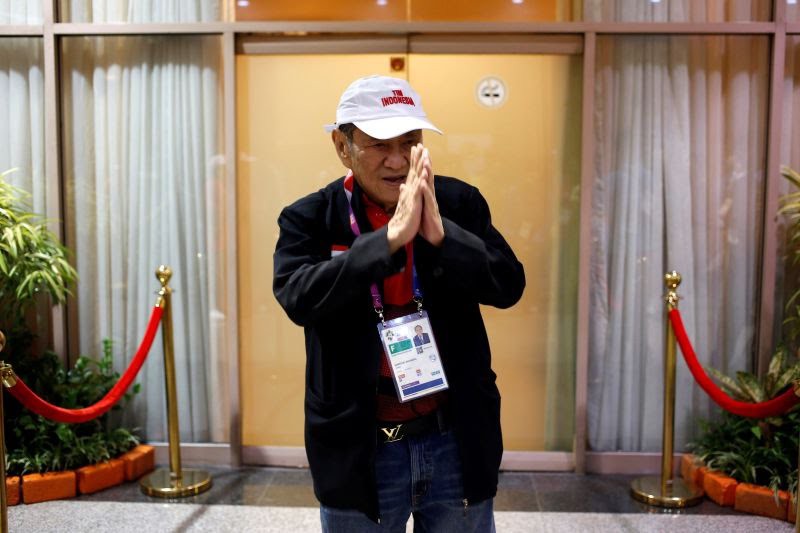 Representing Indonesia at the bridge sport at the 2018 Asian Games, Bambang Hartono, won a bronze medal.

The oldest member of the Indonesian contingent who is also the boss of PT Djarum managed to rank fourth in the supermiexed team number at JIExpo Kemayoran, Jakarta
Together with his teammates, Bert Toar Polii (64), both managed to collect a total of 60 thousand points.
The Indonesian Bridge team manager as well as the General Manager of PB Gabsi, Ekawahyu Kasih said he had made a wrong decision.
"After we won so much, I replaced the best Indonesian pair, for Supermix. So the last round lost a lot.
In addition to being the oldest athlete in the 2018 Asian Games, many do not know who Bambang Hartono is.
Here are 4 interesting facts about Bambang Hartono that prove that sports do not know age.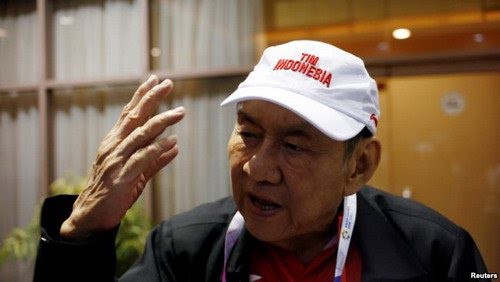 1. The Richest People in Indonesia
Aside from being an athlete, Bambang is known to be a leading conglomerate in Indonesia.
Bambang Hartono is the owner of the company from the leading cigarette producer in Indonesia, PT Djarum.
Not only that, he also became the head of the BCA Bank with his younger brother, Budi Hartono.
According to data summarized by Forbes in 2011, Bambang has a fortune of up to $ 14 billion, equivalent to Rp 204.6 trillion.
2. Play Bridge Since the Age of 6 Years
The owner of the real name Oe Hwie Siang, is known to have been in the bridge sport since he was only six years old.
Bambang has also received a gold medal award from the World Bridge Federation (WBF).
Not without reason, Bambang decided to exercise card games to maintain his brain memory.
"I play bridge to keep my memory sharp," he said.
3. Hobbies of Tai Chi Gymnastics
Being a bridge athlete does not mean that Bambang does not have another hobby that he takes seriously.
Bambang is known to have pursued the hobby of Tai Chi gymnastics which he thinks can help himself to stay focused.
"My other hobby is Tai Chi, which helps me to stay focused," Bambang said.
4. Don't Expect a Gold Medal
From the outset, Bambang had said that he was not so easy to get a gold medal.
However, he had promised to get a gold medal, he would contribute the bonus to the government.
"If I manage to win gold, I will contribute the government's bonus to the athlete's training program," he said.
He will donate a bonus of Rp 1.5 billion as a form of his concern for the advancement of Indonesian sports.
During the match which was held last month (07/26/2018), the bridge Indonesia team had to settle for bronze and finished fourth after losing to China.
In the second position of the bridge sport, occupied by Hong Kong.
While the third position was occupied by Taiwan who also received a bronze medal.