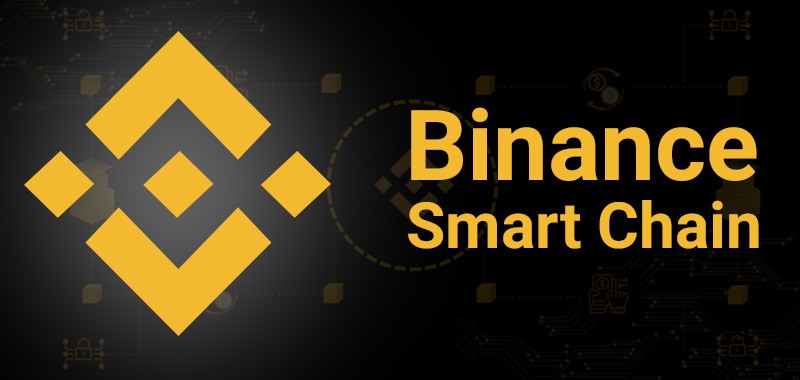 There have been some constructive discussion going on in the Scorum Telegram channel and one of them that caught my eyes is launching a Binance Smart Chain version of SCR. Most people have accepted that Scorum need marketing and an aggressive one. Going the Defi way is a sure way to advertise Scorum to the investors.
---
The craze right now is Decentralised Finance and the newest one which is NFTs on Binance Smart Chain.
---
Many have proposed that Scorum should create a token on Binance Smart Chain which will give recognition to the native SCR on hotbit, the Scorum blog, and Betscorum. The Scorum team have communicated their stance and will eagerly support in their best capacity once the Scorum community makes this move.
---
I have been studying the Binance Smart Chain for some time now and after due consultation with regular users of the chain, I have launched my token which can be seen on zoneboy.github.io/sft.
---
The token is currently worth $1,000+ from nothing which shows the power of Defi. The number of holders is more than 230 in less than 48 hours. I intend partnering with other projects, launch a Swap exchange, and more more partnership. This shows that Scorum with a solid project such as Scorum Blog and Betscorum can be a huge success there.
Requirements
Creating the Token costs less than $30
The next thing is listing on Pancake Swap, providing liquidity, and setting the price of the token. The liquidity is the main money gulper here. Let me simplify the explanation.
If the initial liquidity pool is $5000 to 20,000,000 token. It means one token will go for $0.00025 just like ICO thing. Unlike ICO where the price will be static at $0.00025, the more users purchase the BSC token, the more the price increase. The next thing is to either burn or lock the liquidity to prevent rug (Scam Exit). This give investors more trust that the project is legit. Unicrypt is the leader in locking Liquidity pools and they charge as much as $2000+ or $300+ and 0.3% of your Liquidity pool. The other option is to burn it.
---
Note that before Liquidity is locked or burnt, there will be a set aside team tokens like 5% of the total supply for marketing, development, contests, and the likes.
---
This shows that the main thing that will gulp funds here is the Liquidity that must be available before trading.
---
What Next after Creation and Listing
Since the token will be different from the native SCR, application will be made to Coingecko and Coinmarketcap to list it which is another pump on its own.
We have a solid project on ground that we are marketing with the Binance Smart Chain Version. I suggested things like an airdrop to let's say BSC token holders or dedicated account to vote their posts. Scorumnigeria delegated 200,000 SP can come in here to vote.
An airdrop of BSC SCR can be made for every 1000 SCR bets on betscorum. This will increase the demand for SCR on hotbit.
Partnership with other projects to bring in more investors
Once the BSC SCR swap exchange is launched with Farms and Pool, the deposit fees can be used to buyback both BSC and Hotbit token. A look at Cubdefi.com that utilizes this kind of deposit fee has seen them generate over $196,000 in deposit fees to buy back tokens.
Community Power
Let's discuss this. We need to reach a conclusion on if we are to create a token on BSC or not. If we are going to create, we need to crowdfund the creation fee and most importantly liquidity fund.
---
We are the community and we can do this. I will also make a quick tutorial on how to use Pancake Swap, everything about Trust wallet and so on. This is because many don't know how to use the PancakeSwap exchange.
---
Let me know your thought below. You can also chat me up on the official Scorum telegram as Zoneboy. I will be waiting to answer every question.
---
Buy my Sport Finance Token here