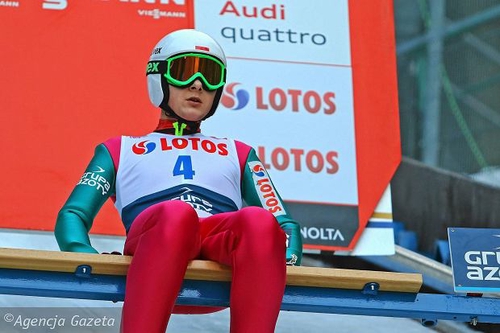 He fought to the end, but something did not go wrong. Maybe he just wanted to return to the World Cup too much. And he want to pass his knowledge to younger jumpers - Krzysztof Mietus finished his sports career at the age of 27
Kneadus made his debut in the World Cup in 2008. Two years later he flew to the Olympic Winter Games in Vancouver. He achieved the best individual performance in the World Cup in Klingenthal , where he took 11th place . place. He stood on the podium twice with the team.
Before the previous season, Kneadus was included in the A team for the summer season. He was supposed to prove his usefulness there, but he scored only twice.
- The results , and above all the level of my jumps, were not satisfying. During the season, however, I did not think about finishing my career. I fought to the end. Something went wrong. Maybe I just wanted to go back to the World Cup too much and it blocked me. Sometimes it happens like that - explained Kneadus.
"I can only say that I am very grateful to Coach Horngacher for the opportunity I received from him. He is really a great professional, which, moreover, shows the results achieved by the players run by him. I just could not overcome a barrier and that's all - said the 27-year-old about the coach of the A team.
Now Kneadus will be a coach at the Eve-nement Sports Club in Zakopane . Its president is Ewa Bilan-Stoch, a wife of Kamil Stoch.