Actually, full name is Lotus Esprit Turbo Challenge 2 but everyone just called in Lotus.
The game is from around 1991 and was based (like few others) around Lotus brand.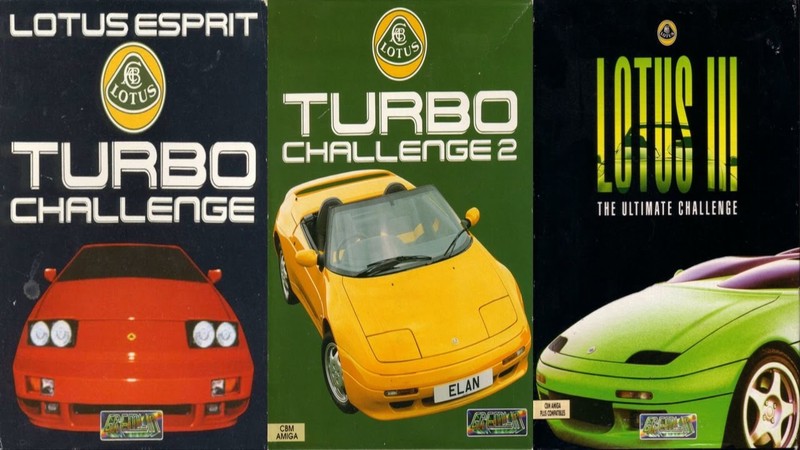 You were racing on many different roads with many different cars and of course trying to get into the lap before time runs out.
The worst map was winter, old screens didn't really different between white and light blue and you were just running into the muds that stopped you all the time.
Strangely i cannot find proper movies of long play anywhere, everything seems to differ with some details ie music or cars.
Its just possible my memory changed everything so im not saying exactly.
So this racing game gave me loads of fun, sadly my memory sees it different. As you see on above images ive linked part 2 and 3 yet they look same on videos.