For my post on the October writers contest, "The most upsetting mistake in sports", I've decided not to talk about my experience as a fan but instead write about a mistake that I made as an athlete that upset me greatly at the time. Believe me, as an English cricket fan and supporter of Tottenham Hotspur FC, I have seen my fair share of costly gaffs across the years but none of them come close to the raw emotion of being involved in the error yourself, especially one that costs not only you but your whole team.
Swimming - My First Sport
While I was born in the UK, my family decided to move to Australia when I was just 6 years old for no better reason than it seemed like a good idea at the time. We spent 5 years living down under and I feel that in a sporting sense those early experiences have probably shaped the activities that I became good at and interested in later in life. As a Brit, I still enjoy football (soccer) but I never really played it until I was 12 years old and to this day I remain an average footballer at best. Instead, I spent all of my early years playing cricket and swimming, the perfect sports for the Aussie climate.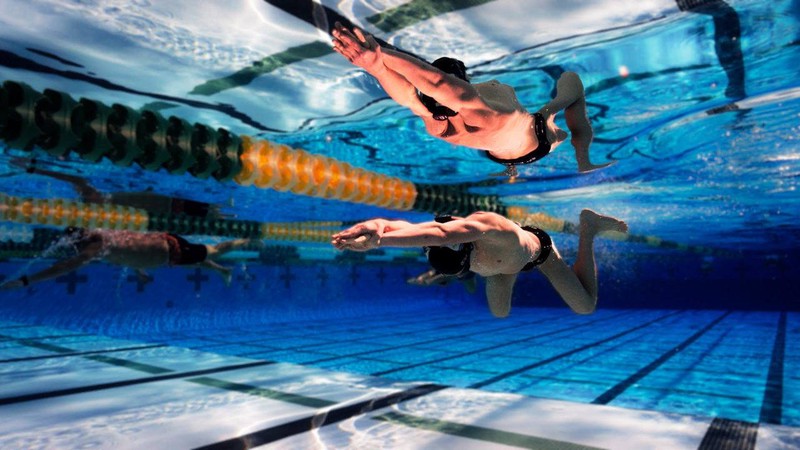 I joined my local swimming club when I was 7 years old and by the time my 8th birthday came around I was training 3 or 4 times a week and competing most weekends, sometimes traveling for hours and staying overnight in hotels just so that I could swim another race. At that point, I had limited success in regards actually winning medals or even making it into finals. My main problem was that the youngest age group was generally 11 and under, meaning I was competing against kids 3 years older than me. However, as is often the case for amateur athletes at any age and at any level, you do it for the love of competing and also for the circle of friends that you make - for about 8 months of the year swimming was my life!
State Championships
Anyone who has watched even just a bit of the swimming during the summer Olympics will know how good the Australians are at the sport. They sit 2nd in the all-time medal table behind only the USA and given that the population of Australia is about 7% that of America, it wouldn't be too far a push to say that they produce the greatest swimmers on the planet. Trying to get into the elite level training squads at the Australian Institute of Sport required an individual swimmer to reach a final at State level i.e. be one of the top 8 swimmers at a particular stroke in a particular age group.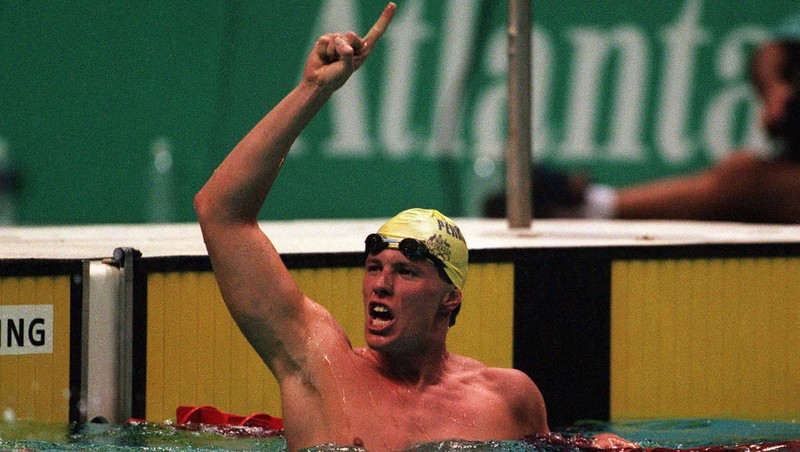 Training for the State Championship was intense! I spent my entire Christmas holiday (also the summer holiday in the Southern Hemisphere) training twice a day, once early in the morning before coming home and eating a stack of pancakes (my mum's motivational technique) and then again in the evening before dinner. My 2 best strokes were backstroke and breaststroke and I must have clocked up many 100s of miles honing my technique for those 2 disciplines in the weeks leading up to the State Championship. Now, at the age of 11, I was finally ready to try and take my chance at reaching a State final and going into the elite training programme that could one day see me swim alongside some of my sporting heroes.
Mixed Success
My performances at the State Championships at 11 and under level were mixed. I swam a really disappointing race in the heats of the 100m breaststroke. In trying to not be too tense in the water, I overcompensated and ended up being far too relaxed. I still remember my coach meeting me at the end of the race and asking me "Is it Sunday today?" and me replying in some surprise, "no, it's a Friday", "Then why are you competing as if you were out for a relaxing Sunday swim?" was his response. Needless to say I didn't make the same mistake again and in the 100m backstroke heats, I managed to swim a personal best that was good enough to get me into the final as the 8th fastest swimmer! I managed to overachieve again in the final by finishing 6th, no medal but still a very proud moment for myself and one that granted me access to the elite training sessions I had mentioned before.
I, alongside other members of my club, were also taking part in the medley relay event. A medley relay consists of 4 different swimmers all swimming 1 of the 4 major strokes one after the other. The order of a medley relay is always backstroke, breaststroke, butterfly and freestyle and I was swimming the breaststroke leg of the relay for my team. Again, we had exceeded expectations by making it into the final for the event and there was general excitement around our relatively small club that we had produced a group of young swimmers good enough to make it that far.
The Most Upsetting Mistake of My Sports Career
The time came for our relay race and the excitement was high! I stood watching & waiting as my teammate set off to swim his initial 100m backstroke leg. As he came in towards the wall, I took my position and the moment his hand made contact with the boards I leapt into the water and began my race. For those of you who haven't swum competitively before or watched a lot of swimming, breaststroke is considered the most technical stroke to master with one particularly precise element being the start. Swimmers are only allowed to do 1 and a half strokes underwater after diving in for the simple reason that breaststroke, unlike any other stroke, can be swum faster underwater than it can above.
I finished my 100m breaststroke and then watched as the butterfly and freestyle legs of our team brought us home in 7th place. Again no glory in regards medals but given that we weren't even anticipating a spot in the finals we were pretty happy.
Then I saw it! A red flag was being held up at the end of our lane by one of the officials who had been judging the race, we had been disqualified! At first, we didn't know why? Had someone false started or begun their leg before the previous swimmer had completed theirs? No, we were told, the disqualification was as a result of my mistake, I had allegedly made an additional, illegal movement underwater during the start of my breaststroke leg. The fact that the flag being waved by the official was red represents a pretty good metaphor for the way I reacted to the news as I literally charged over to confront him. There I was, an 11-year-old boy in swimming trunks, standing toe to toe with a tall, overweight 50-year-old man. I can't remember what I said to him but later in life, my Dad who often volunteered as a time-keeper at such events and was within earshot of the whole incident would tell me that he didn't even realize that 11-year-old's knew some of the words that I used to describe the judge and his decision. I don't think that I had ever been or perhaps have ever been so angry in all my life. Of course, as a young kid, it didn't take long for that anger to turn into utter devastation and the whole situation left me an emotional wreck. I ran off through the crowds of people watching, sat myself under a tree and burst into tears. When my mum finally found me a nice family was trying to calm me down and prevent me from hyperventilating by putting a paper bag over my mouth!
Lessons Learned
Sport is a great way to teach kids confidence, self-discipline and teamwork. For a short time, my mistake left me wondering if I ever wanted to compete in the pool again. However, what I also found was that to be a successful athlete at any level you need grit, determination and a will to win whatever the situation. Overcoming my mistake and the way it made me feel was a life-defining moment for me. I will never forget the pain that I felt at finding out that after all those hours of training and sacrifice it was my mistake that had cost me and my team. Yet with hindsight, returning to swimming and finding success in the pool also taught me to be confident that I could overcome any situation no matter how difficult or upsetting it might appear at the time. We all make mistakes, what matters is how we learn from them.