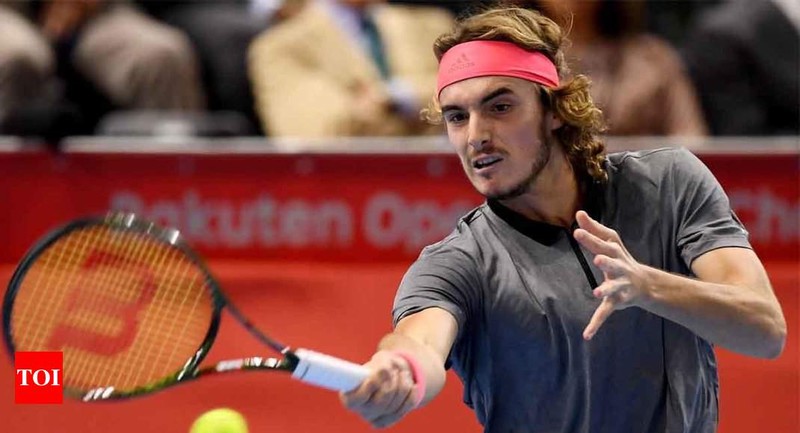 Stefanos Tsitsipas (Greece, 15th place) and Alex de Minaur (Australia, 31st place) are in the final round of the NEXT Gen ATP final, which is the best next-generation star.
In the final round of Group A Round Robin held in Milan, Italy on November 8 (Saturday), Top seed Tsitsipas scored the sixth seed, hubert hurkacz (Poland, 85th), in a one-hour, one- 3 (2) defeated 4-1 and went 3-for-4.
The 20-year-old Tsitsipas is not only the highest in the world rankings but also the youngest among the top 20 players. Rafael Nadal (Spain, 2nd place) in the final of the Barcelona Open last April, but he has a strong performance against top players such as Dominic (Austria, 8th place) and Pablo Carreño Busta (Spain, 23rd place) I left an impression. Tsitsipas, who climbed to the 16th in Wimbledon and set his own best grand slam, won his first tour title at the Stockholm Open last month.
Tsitsipas is in the final group with Andrey Rublev (Russia, 68th place), who is second in the B group with 2-1. This is the first time for both players to face each other. Andrey Rublev, who played for the second consecutive year, is runner-up last year.
In Group B's final game, seeded Minaur finished fourth with 4-1, 4-3 (2), 4-1, and finished third in the fourth round with Taylor Fritz (47, USA). DeMarina meets in Group A, second place Jaume Munar (Spain, 76th place) and finals.
The NEXT Gen ATP Final was held last year, with the top seven players under the age of 21 and one wild card. The first champion is Jung-hyun (25th place).
The tournament is a way for eight players to take round robin in two groups, then two top players in each group play the tournament. Unlike general tournament, one set 4 game 5 set method (3-3 tie break) and no-add method is applied. Abolition of services and coaching of players is allowed.