They couldn't be much further apart in terms of tennis age and style on court. Mischa aged 30 a rare serve and volley-er with a touch of magic at the net in an era dominated by baseline tennis players and younger brother Alexander aged 21, a new generation baseline player with a powerful ground strokes and a big serve. But tonight age gets tossed out of the window as a clash of two brothers sees family unity ditched for bragging rights of who beat who in possibly the only ever fully played ATP encounter between the two in the Washington Citi Open.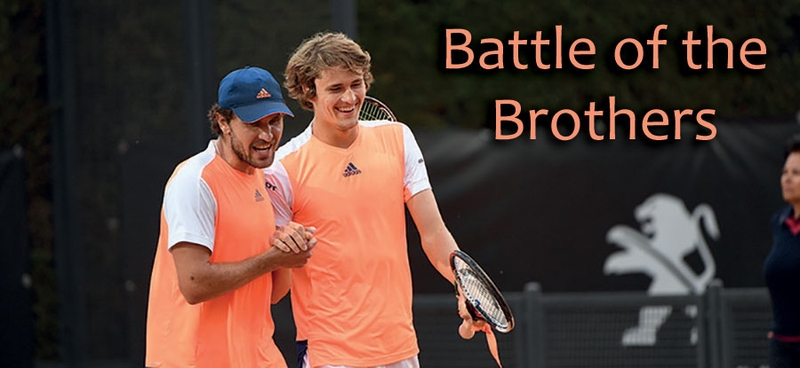 Unfinished Business!
The last time the two met was back in 2014 at the Houston ATP where the Mischa prevailed after Alexander pulled out with injury in the third. The brothers were 1-1 in sets and on serve when Alexander retired due to injury.
Up until the point of retirement you couldn't have replayed this match 100 times over and got a more exciting clash between the two. Within the 2 and a half sets that were played there were 22 breaks of serve between them! Quiet unbelievable given that both players are usually so reliable on serve.
Will this Time Be Different?
With the Houston match obviously proving a nervy affair for both brothers will this time be different or will the bookies be right in thinking Alexander will sail past his older brother and show him it's time to hang his racket up once and for all and let the younger brother take his rightful place as number 1 in the family, atleast on court?
So let's take a look at the tennis background and career of both brothers thus far...
Old Brother is Old School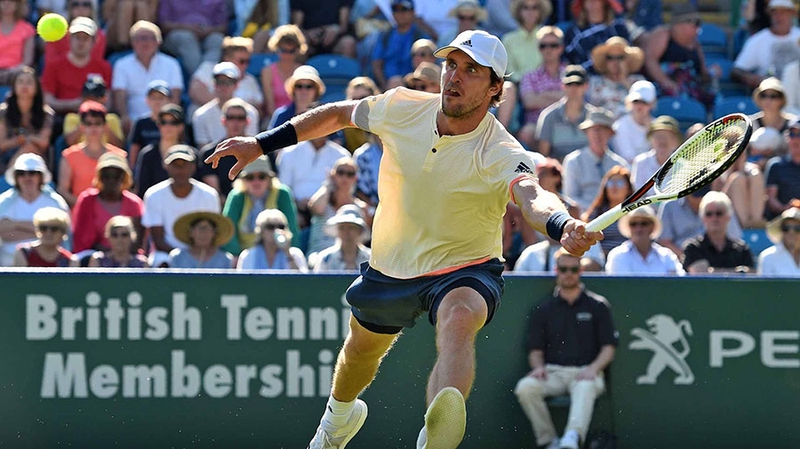 Back when men were men and boys were boys you would see many serve and volley-er's in tennis. The idea of standing behind the baseline and covering endless ground to win your service game would have been scoffed at and nearly every second player played most of their points coming to the net on serve.
Fast forward to today and the idea of serving and volleying is a rarity and a sight of true beauty. Indeed most young players are frightened of coming forward to the net - it's an alien concept to them. Mischa represents a dieing breed of tennis player yet he has carved himself out an impressive career of serving and volleying past many opponents. Claiming some big scalps along the way and he has shown there is certainly plenty of merit left in the traditional way of playing tennis on serve.
A Master Craftsmen at the Net...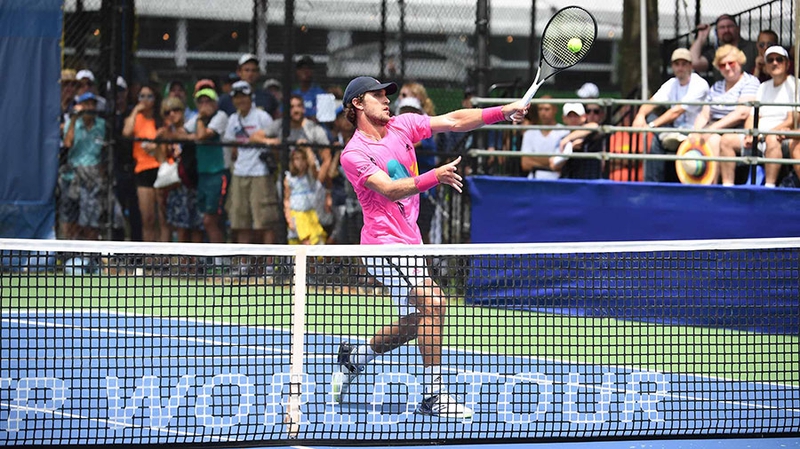 To watch Mischa play is an absolute joy, coached by his father and former player Alexander Zverev Sr. he is a master craftsmen at the net possessing exceptional volleying skills. He is not shy to come forward against the most notorious of ground stroke players including his brother who hits the ball incredibly hard at times.
From Tragedy to Triumph: Overcoming Injury...
In 2014 Mischa had to undergo wrist surgery to the point where he couldn't even hold a racket in his hand. This lead to him to literally drop off the face of earth in the rankings department going down as low as 1170th in the world until he became un-ranked.
On the Comeback Trail: Mischa Telling His Story...
The Promise of Youth...The Reality of Adulthood
Mischa enjoyed a wildly successful junior career reaching number 3 in the world with a record of 123 wins to 50 losses. With such a consistent early career he must have had great hopes of winning ATP and perhaps even Grand Slams as an adult. But it has taken Mischa over 10 years to win his first ATP title with it coming only this year at Eastbourne in London at the age of 30. Still for a player at one point who dropped below 1000th in the world this is an extraordinary come back.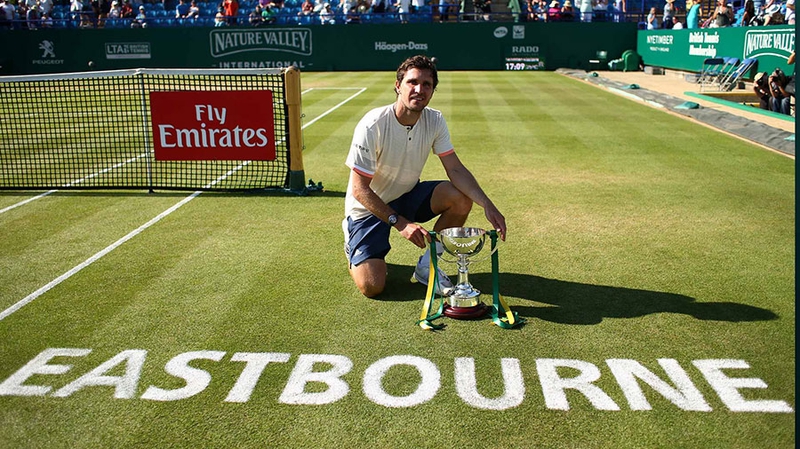 Yet what is perhaps more remarkable is that his younger brother has already achieved far more in 3 years than Mischa has in over 10 years on tour. But there's always more to a player's success than the player himself.
Mischa's Influence on Alexander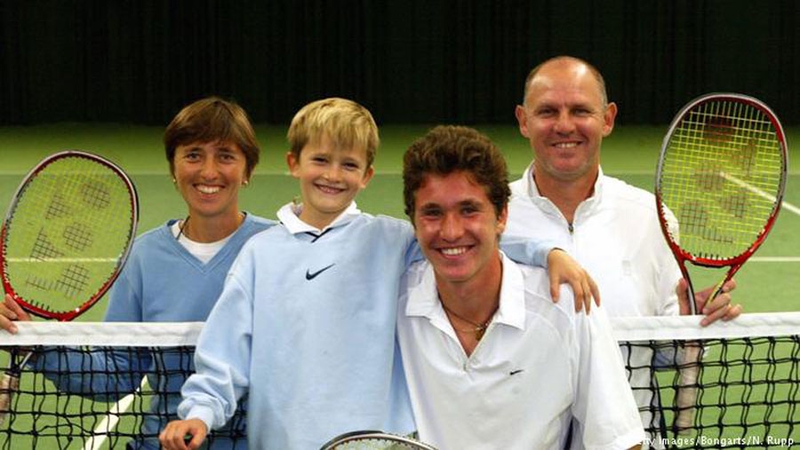 Alexandra is everything Mischa is not but would never have become any of what he is today without his older brother's influence. Alexandra looked up to his older brother since playing tennis with him from a very young age. Having such a successful older brother already involved in the ATP circuit when your so young and just starting out with a racket is an invaluable advantage. When Alexandra was just 9 years old his brother was already ranked in the top 50 of the world at the age of 19.
The Exuberance of Youth...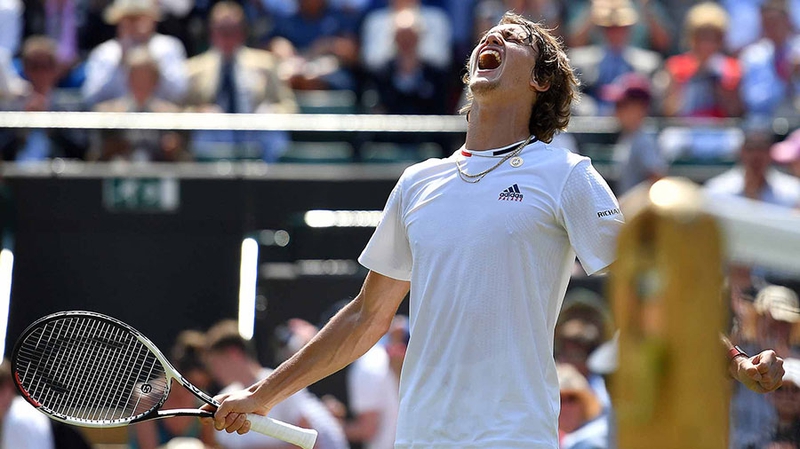 Alexandra is taller, faster and more powerful than his older brother with age on his side, but he's also clumsy and uncomfortable at the net - nothing new for a next generation player. Still ask a neutral who they would rather be when it comes to tennis and you would have to be a fool to pick Mischa over Alexander. This is not taking anything away from Mischa's game but the stats don't lie.
Titles Galore at Such a Young Age...
Alexandra's tool kit has already won him 8 ATP titles including 3 Masters, that's 8 times more titles than his older brother and he's only 21 years of age. He certainly has surpassed Mischa at tennis and there's alot more to come from him in the near future. If he could somehow inherit his brother's forecourt skills he would prove unstoppable.
Solid Credentials...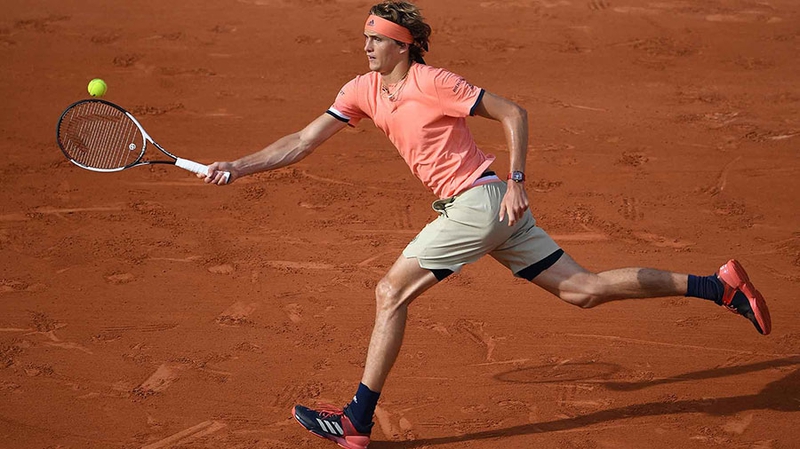 Alexandra like most next generation players is at home at the back of the court and this is where he wins the majority of his points. For a guy whose 6ft 6 inches tall, he does an incredible job of covering so much of the back court area and is known for having solid defensive qualities as well as a big forehand and reliable two handed backhand.
Achieving New Highs This Year...
Winning in Madrid and Munich on Clay this year has seen him rise to his highest ranking ever in the world - Number 3 with only Roger Federer and Rafael Nadal having better records than him this year and last. He is currently the youngest player ranked in the top 20 of the men's circuit.
Becomes Only the 4th Player to Defeat Djokovic in Masters 1000 Final...
His most famous win to date was his first Masters 1000 title win. In the Rome Master's last year he beat a seemingly unstoppable Novak Djokovic in in straight sets. The only other players to do so in a Masters final are Federer, Nadal and Murray - that shows how far Alexander has already come at such a young age.
Perhaps more impressively he backed that win up by showing it was no fluke defeating Roger Federer in straight sets in the Montreal Masters final (now named the Rogers Cup) later in the same year. Federer has actually pulled out of the Rogers Cup this year, maybe that defeat is still fresh in his mind!
His clear goal this year and next is to win his first Grand Slam title with the US and Australian Open being his most realistic of goals. Grass is certainly his least favoured surface where as clay will always be a tough one as long as Nadal is around.
The Battle of the Brothers Tonight...Who Will Claim Victory?
Even though the bookies have Alexander as clear favourite with odds of him beating his older brother being 1.20 compared to Mischa's 4.33, this assessment could be a bit of a red herring especially when you consider how erratic their last meeting was back in 2014. I honestly wouldn't like to take a punt at who will score the first real win between the two in what will be an intriguing counter to watch.
There's More to this Match than Family Ties
The clash of contrasting styles will provide a rare insight into old tennis vs new tennis, it's Next Gen vs Old Gen in a delectable encounter and what better way to demonstrate the two ways to play than with a brotherly encounter.
It couldn't be more fitting that an older brother bringing a old and somewhat forgotten style of tennis to Washington in attempt to defeat his brother.
The question is will the roots of grass court tennis claim a convincing victory over it's inevitable progressive younger style perfectly embodied by the brothers. It's Mischa representing the old ways against Alexander representing the new, who will win is anybody's guess!
All photos used are courtesy of the ATP World Tour Website and Codesport.