Ljubljana, Slovenia, Stožice Arena is full. 12,000 ecstatic volleyball lovers are loudly cheering for their teams. Both Slovenia and Poland are playing their best game.
I am following the match live on TV. The first set has ended minutes ago. While Poland was in lead for the most of the set, Slovenia came into the lead with several consecutive blocks and managed to win the set with 25 to 23.
Giant Slovenian flag rolled out after the final point of the first set.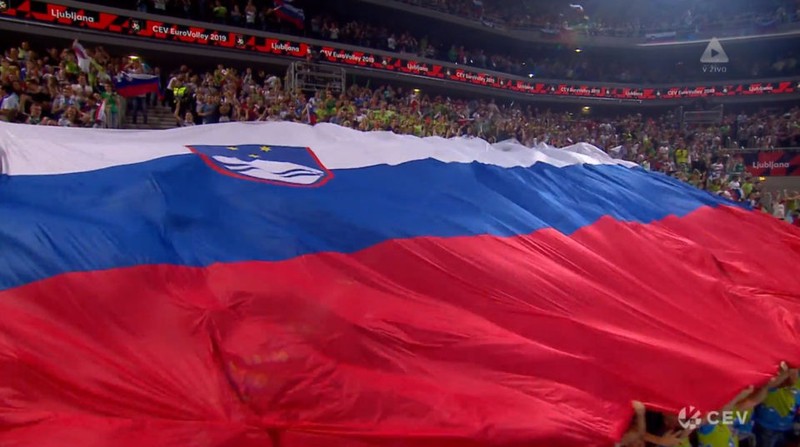 Poland receiving the serve on Slovenia's set point.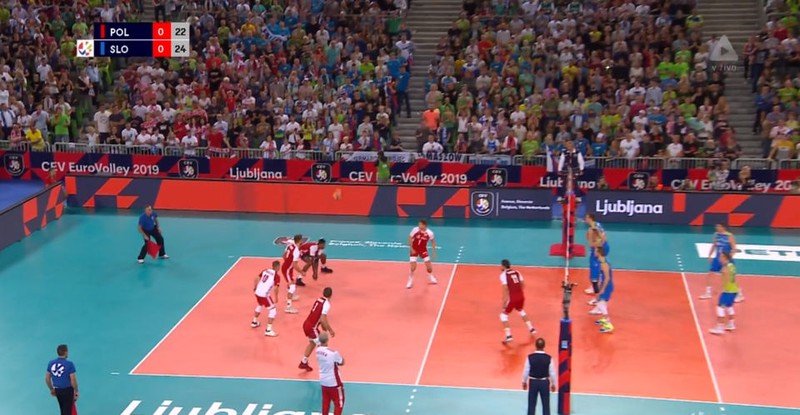 Set two is on already. The score is 6 to 3 for Slovenia at the moment. Will they hold the momentum?
Stay tuned ...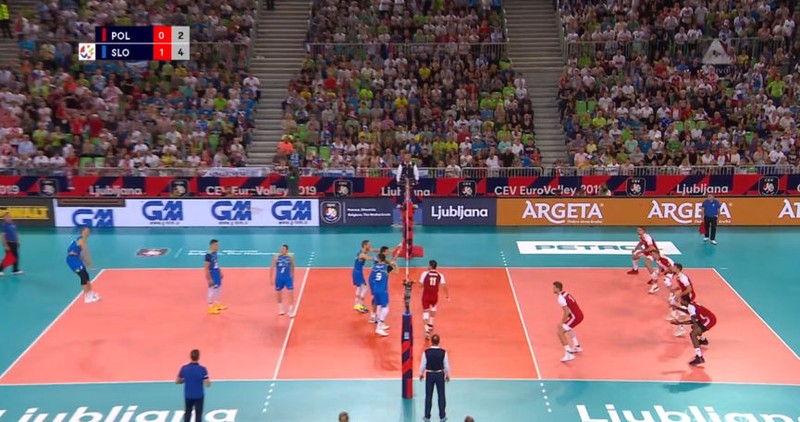 End of set two. Poland wins the set 26 to 24 and equalizes the score to 1. Slovenia had the set point on 24 to 23 yet the Poles managed to climb out of that hole.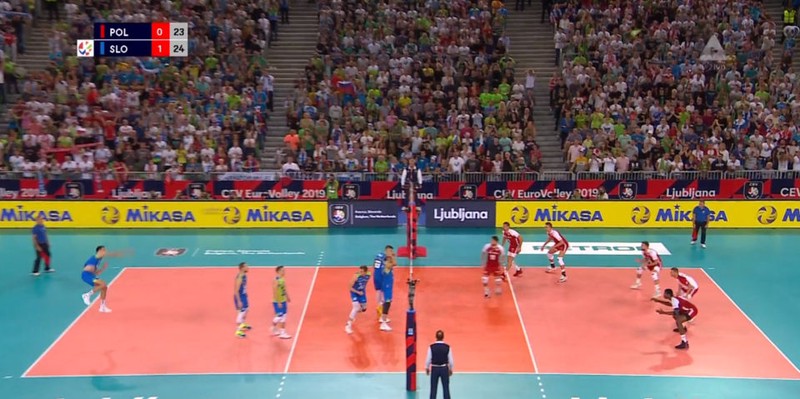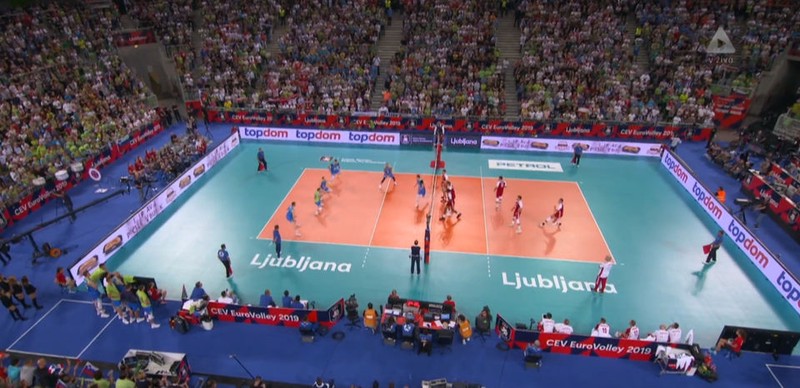 The match starts over now. This will be one long, loud evening.
Slovenia wins with 3 to 1
The fourth set was a close fought match with Poland in the lead for most of the time. Yet, around point 20 Slovenia manages to surpass them with some good serving and blocking.
They kept the lead until the matchpoint.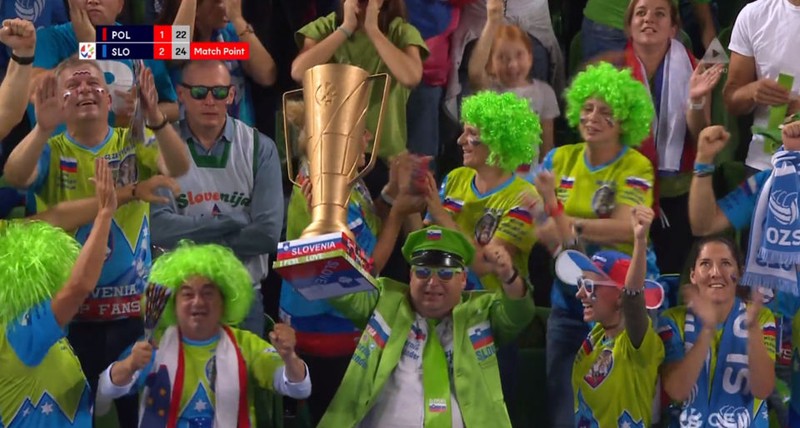 Poland, on their serve, tried to even the score. The ball went into the net and the arena erupted from joy.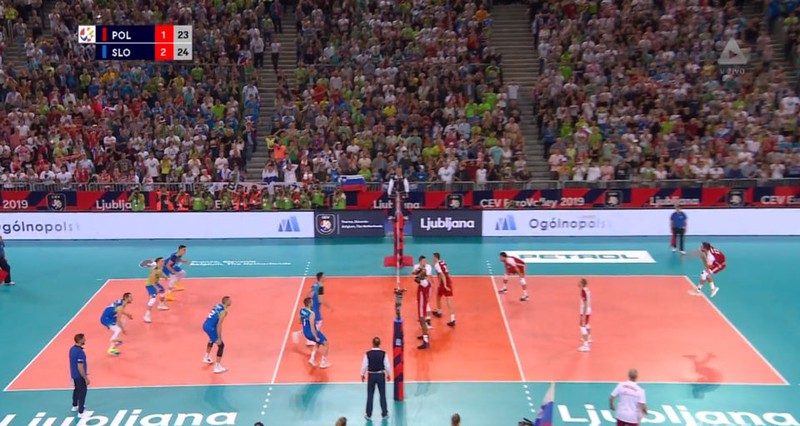 Slovenia is in the finals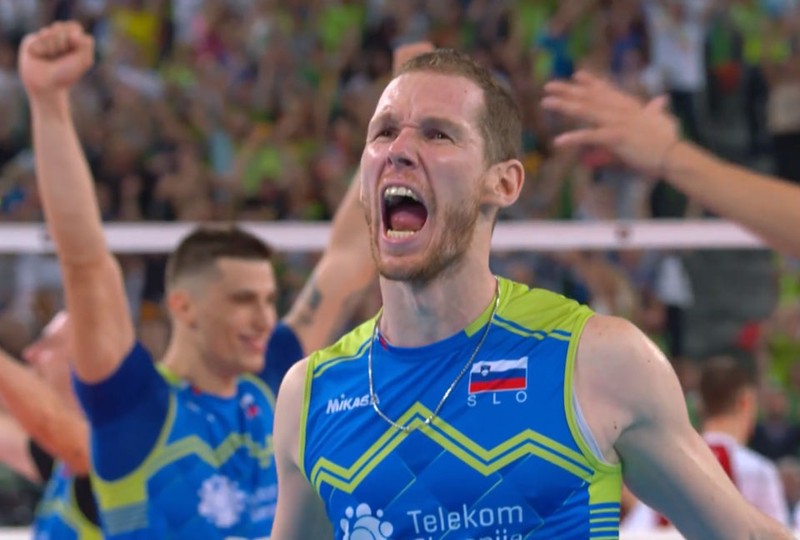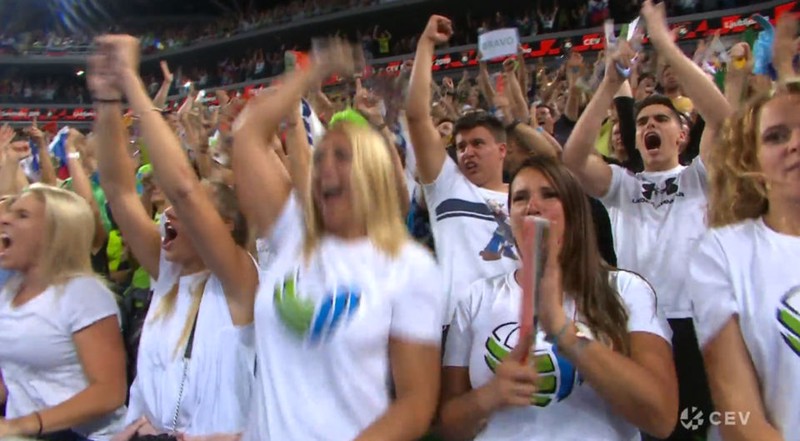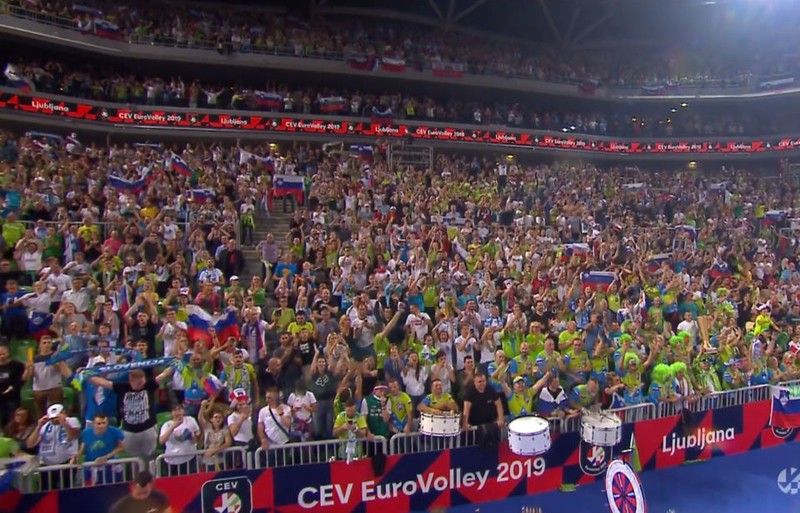 Better and better