Aprilia Manganang, a controversial Indonesian female volleyball player, has just been confirmed as a male.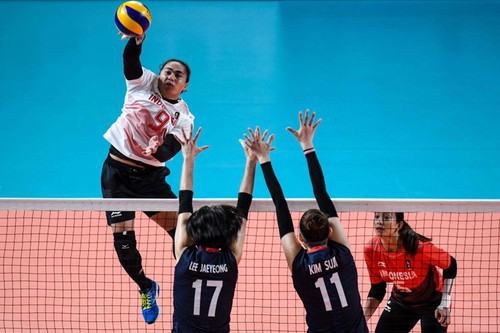 Chief of Staff of the Indonesian Army, General Andika Perkasa, has just announced that Second Sergeant Aprilia Manganang is actually a male. Prior to joining the Army, Aprilia was known as a female volleyball player. Aprilia was also enlisted in the Army as a female.
According to General Andika Perkasa, Aprilia has undergone a medical examination since February 3, 2021 because he and other high-ranking officers saw unusual physical condition in Aprilia's body. As a result, Aprilia Manganang was confirmed to be a male. This is because the results of medical examinations showed that Aprilia Manganang had more male organs than female organs. Also, the levels of the male hormone testosterone were also found to be higher in Aprilia Manganang's body. Andika Perkasa said, Aprilia Manganang had hypospadias, an abnormality in the urinary tract or urethra and penis. Hypospadias is a congenital disorder that is commonly experienced from birth.
With support from the Army, Aprilia then undergone a corrective surgery to repair his genital organ. He said that he was very happy that he finally came to the end of the pursuit of his true self. He was in confuse in these 29 years of his life, and now he is liberated.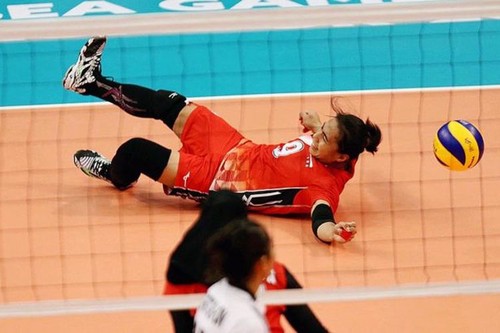 But the problem doesn't stop there. Aprilia Manganang has won a number of achievements while playing for the Indonesian women's volleyball national team, especially in the Southeast Asia (SEA) Games. Aprilia and the team won bronze medals at the 2013 and 2015 SEA Games and a silver medal at the 2017 event. Those medals are now potentially in dispute following the announcement that he is confirmed to be a male.

There are reasons why we separate sports between men and women, mainly because we believe that there are differences between men and women physically that can greatly affect the result of the game. In other words, we believe that it is unfair to have a sport match between men and women.
Secretary General of the Indonesian Olympic Committee, Ferry Kono, said that SEA Games Federation is the one who will make decision over this matter. But, if no country files a protest then this matter should be closed as it is. Moreover, Aprilia had gain recognition as female from SEA Games Federation when he competed there. At the 2015 SEA Games in Singapore, the Philippines team filed a protest and asked the SEA Games medical committee to do a medical check-up to determine whether Aprilia was a male or a female. Aprilia was confirmed as a female at that time.
Many people have showed their support to Aprilia, saying that it was not his mistake. That he was born that way. I hope things will end well for Aprilia regarding this matter. Though, I believe that those medals doesn't really matter anymore for him as he has already get the biggest prize in his life: to finally be himself.
What do you think about this case and regarding separation between men and women in sports? Furthermore, there are also thoughts to separate sports among races as some people believe that certain races have superiority in physical abilities. Do you think those cases similar or not? As for me, I follow conventional opinion that we should separate sports based on sex, not races. Unless there are further study regarding this matter that show significance differences in physical abilities among races.