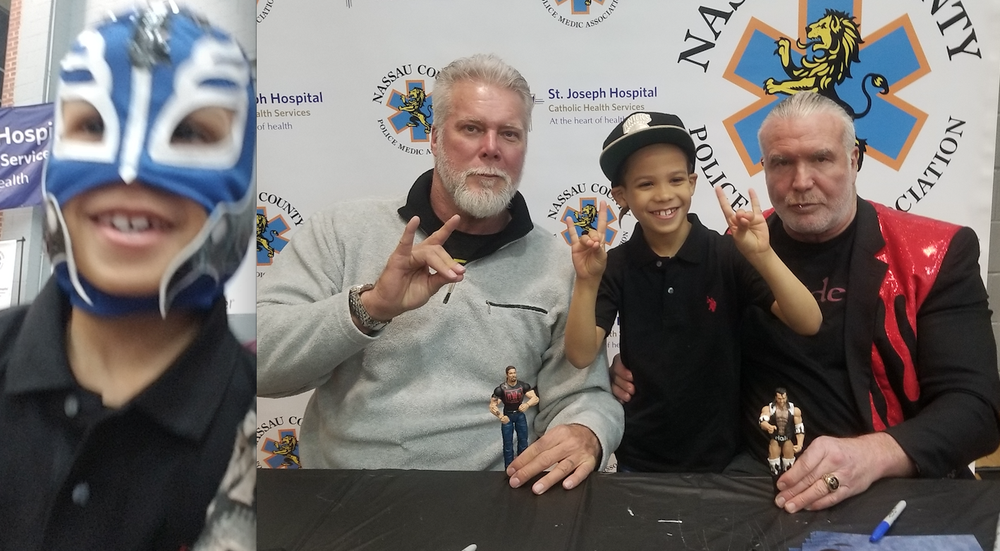 I think if Scorum were to implement a section completely dedicated to kids in sports then my nephew Tsaka would have plenty of content to provide. He boasts a wicked level of knowledge about WWE at only 8 years old and it seems that his love and adoration for the sport continues to grow.
Although I stopped watching wrestling around the ages of 14 or 15 I've always retained a significant amount of knowledge and memories of my most favorite moments and wrestlers in WWE (and WWF) history, but Tsaka's dedication and wisdom of the industry out-rivals mine in many areas. Often times he'll tell me something about a wrestler or event from the 80's or 90's and will have me completely flustered over the fact that he wasn't born in any of those time periods let alone watched or followed closely old school legends; needless to say Tsaka often proves me wrong and often knows far more than the average fan.
Tsaka's favorite wrestlers are as follows-
Shawn Michaels - "because he's the show stopper"
Jeff Hardy - "because he is extreme"
Rey Mysterio- "because he is the under dog"
"One of my most favorite moments in WWE history was when DX dropped goo in the Spirit Squad. The Spirit Squad were a bunch of boy cheerleaders so it was funny for them to get embarrassed." - Tsaka
Below are Tsaka's autographed photos from old school wrestlers from a WWE convention/fundraiser that he attended a little while ago.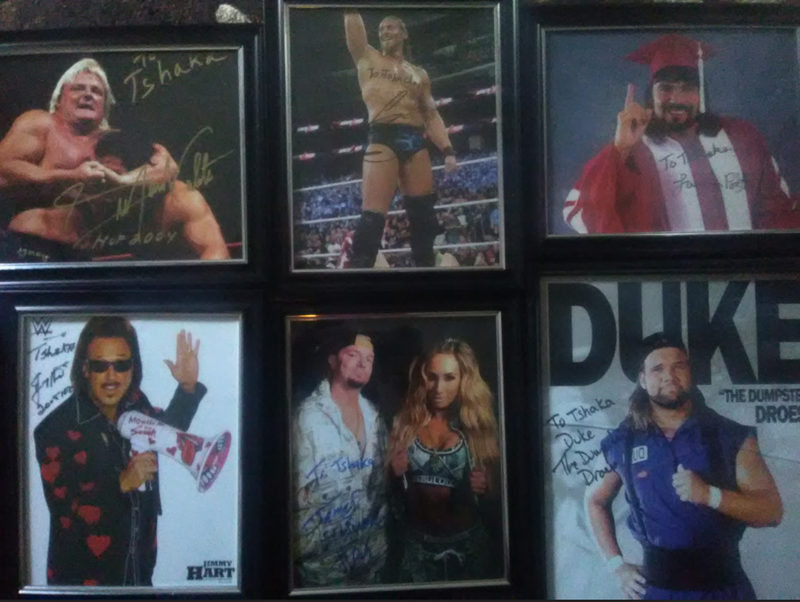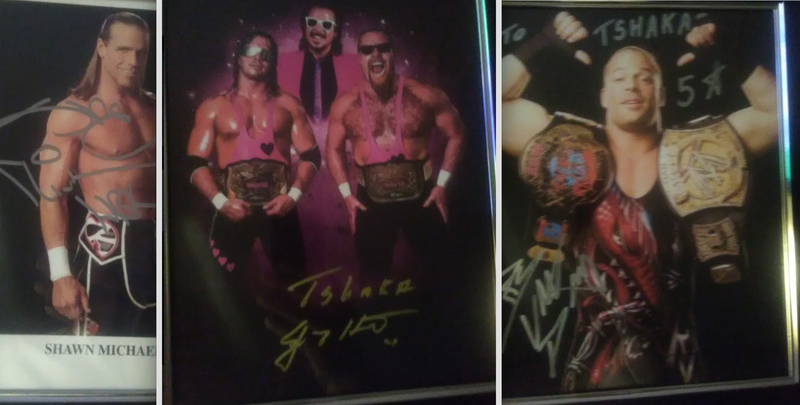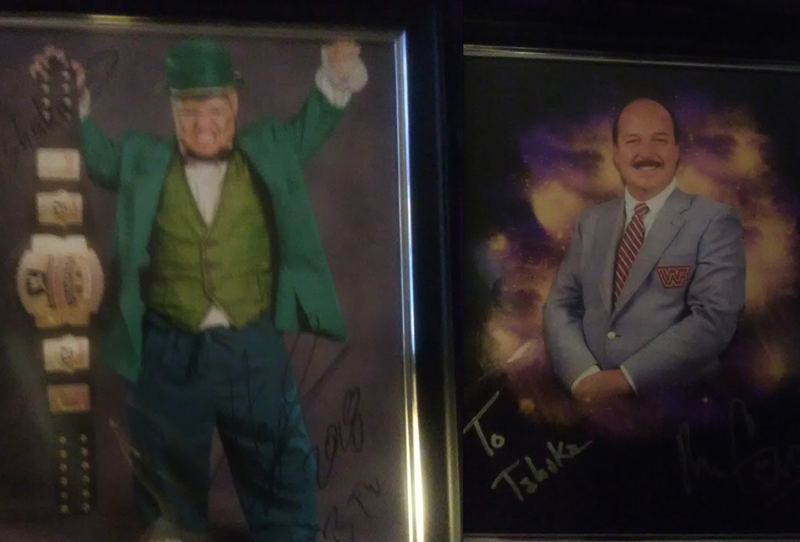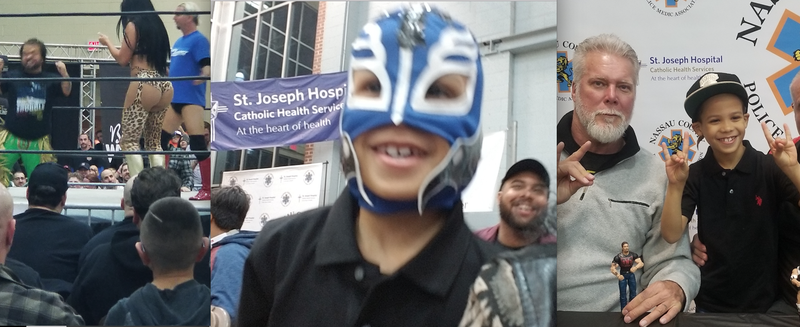 Not only that, but Tsaka is also an aspiring black belt so if there was ever some chance that he'd grow up to become a wrestler or a professional fighter then I believe he'd stand a pretty good chance. From what I remember him telling me, he's only on his 3rd belt and maybe has another 5 or 6 belts left before obtaining a black belt.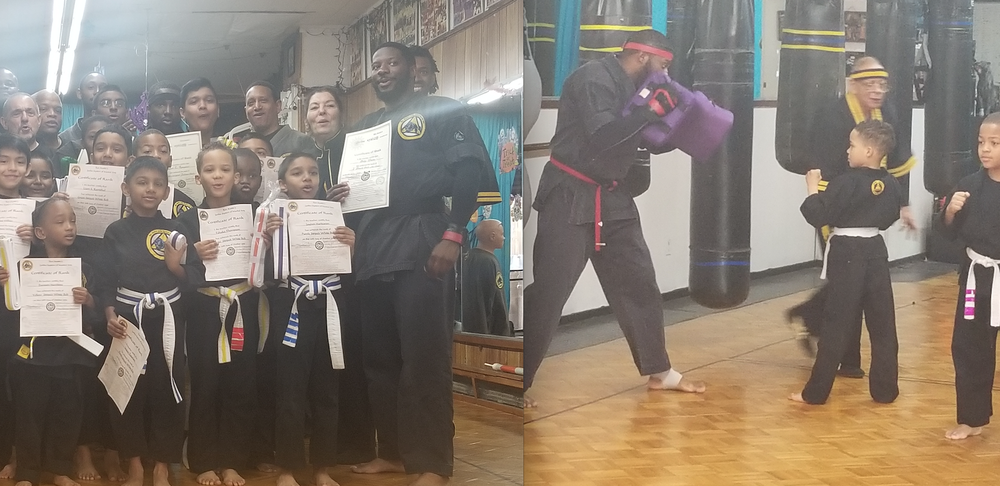 One thing is for sure, Tsaka definitely has come a long way so far at only 8 years old and his progress so far reflects a bright future.
Randoms: