Best Odds and Premier League Previews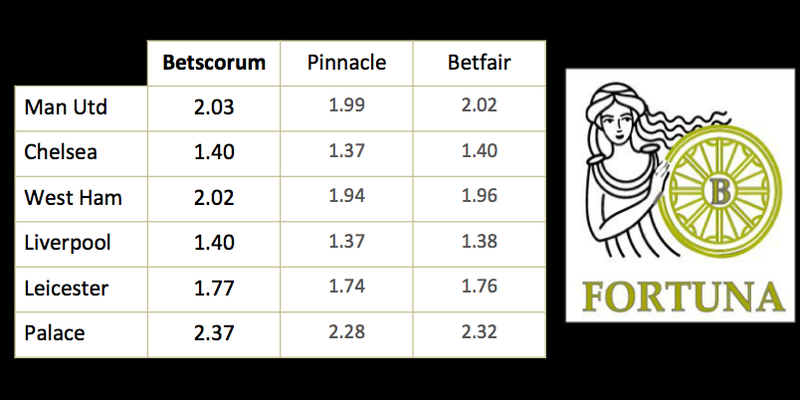 Southampton will certainly fancy their chances of getting a result in this match but with Manchester United's continued shaky form I wouldn't go as far as saying that it would be an upset. After a couple of defeats in the league, the Saints returned to winning ways in the South Coast derby against Brighton last weekend and followed that up with a midweek win in the league cup against Fulham. Ralph Hasenhuttl has brought renewed vigour and belief to the Saints dressing room and he will be hoping that this match can act as a catalyst to his side moving and staying clear of the relegation zone this season.
As for Manchester United, the blood is very much in the water now. The opening day thumping of Chelsea has quickly been forgotten and while a deeper analysis of their performances would show that Solksjaer's young side are performing quite well the fact remains that they aren't putting points on the board largely due to their inability to score from 12 yards. Injuries aren't likely to help the cause and given that United seem keen to cut some of their high price flops from the squad the knocks to the likes of Martial, Shaw and Baily will leave an already young squad bereft of experience - winning is a habit and some of these youngsters haven't been able to develop a taste for it yet.
Could Chelsea's transfer ban be one of the best things to have happened to the club and English football in general? For a very long time the Blues have been stockpiling young talent only to loan it out or otherwise see it waste away in the reserves. Suddenly that talent has been given a chance on the big stage and a few of the youngsters are beginning to shine. Mason Mount is a player that most outside Chelsea had probably not heard much about before the start of the season but he is now a shining hope for both club and country. Lampard finally got his first win as Chelsea manager at Norwich and he will now be hoping to add a victory at Stamford Bridge to his CV.
Sheffield United's unbeaten start to the season came to an end last week and this is perhaps their biggest test back in the Premier League. The Blades unique tactics have garnered a lot of attention so far but it will be interesting to see how effective they are against an established club like Chelsea away from home.
The game sees a Chelsea side who have generally been scoring early in the first half up against a United side who have scored all their Premier League games this year in the second half.
This game sees perhaps 2 of the leagues most in form strikers go head to head.
Those who watch German football or saw any of Eintracht Frankfurt's run to the later stages of the Europa League last year won't be overly surprised that Sebastian Haller has hit the ground running. He looks like a fantastic bit of business for the club and if they can keep him fit and firing then West Ham will hope to challenge in the top half of the league this year. Making their home stadium a difficult place to play will be crucial to those hopes and this match is the Hammer's first home fixture since their opening day mauling by Man City.
Norwich meanwhile have started where they left off in the Championship last year, playing attractive attacking football. Whether long-term those tactics will bring them enough points to survive remains to be seen but at the moment they are a side well worth watching for the neutral with Teemu Pukki an ever present threat in the opposition box.
After a disappointing 2018/19 season in the EPL, Burnley look like they might be back to the standards that they set a couple of years ago in qualifying for Europe. Again, they possess a centre-forward in Ashley Barnes who is scoring the goals that could propel them up into that top half but in general they look far more solid at the back in their opening 3 games than they did at any stage last year.
Of course stopping Liverpool would be an achievement that no other club has managed for the past 13 games and if Klopp's side win again today then he will have set a club record in the league for consecutive victories. When you consider the history and success the Merseyside club has had over the years that would be an astonishing feat for this set of players who know that only maintaining the very highest of standards will be good enough to finally deliver that elusive league title.
The Foxes remain unbeaten this year and knowing that a win in this home fixture would leave them with 8 points from 4 games, a good start by anyones standards and proof that the form they showed at the back end of last season wasn't just temporary. James Maddison's fine form has seen him rewarded with a deserved England call-up and if he continues on his current career trajectory then you'd imagine that it won't be long before one of the big boys comes enquiring over the price for his services.
On the opposition side is another midfielder who is also making a positive impression in what still amounts to his first tentative steps in the Premier League. Harry Wilson has scored in both of his league appearances for the Cherries thus far and parent club Liverpool will no doubt be very happy to see him getting both game time and success at this level. Bournemouth's performances have been somewhat inconsistent this year which is pretty much par for the course over the last couple of years. Can they put together one their better performances to shock the hosts?
Hot off their win at Old Trafford, Crystal Palace will hope to turn in the kind of home performance that has eluded them for some time. If the Eagles can add home points to the ones they seem capable of taking off big clubs on their travels then relegation will become a distant thought. However, the fact that they suffered defeat against Colchester at Selhurst Park in the league cup during the week hints that finding the right tactics at home may still allude Roy Hodgson's men.
Like Palace, Villa also got their first win of the season last week by outplaying Everton at Villa Park. They had performed admirably in both of their opening games without registering a point so that win will have come as a relief to Dean Smith who knows that every point is likely to be crucial come the end of the year. If they can upset the odds here then 6 points from their opening 4 games would be well beyond expectations.
Despite victories for both sides last week, it seems likely that Palace and Villa will be at the very least in the bottom third of the Premier League table this season. Is it too early to call this a six pointer?