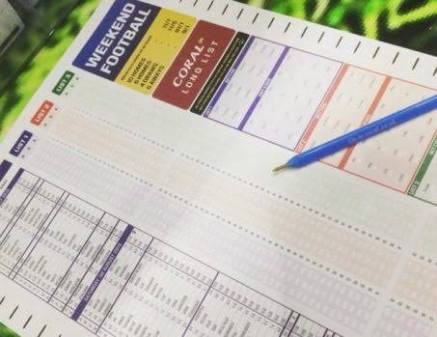 MY PREVIOUS PREDICTION: 15/09/2018
MY BET RECORDS: CLICK
Caution: Do Not Put All Games In One Bet Slip, Split Them To Minimize The Risk
VIBORG VS FC ROSKILDE
This is a match from the 1st Division, Denmark. And the match is between Viborg and FC Roskilde, the match will be played at Viborg Stadium(Energi Viborg Arena). The home team are clearly the favorite in this match and they are way better than the guest whenever they are playing at home.
The home team Viborg are currently in 1st position on the league table with 15 points and the guest are last on the league with 3 points from their last 8 matches played. So I believe this is going to be another easy win for the home team because they are very good at home and also when playing at home the fans tends to get behind them and motivate them. So sure the guest will have nothing to do here considering how bad their records is when playing away so far this season.

Pre-match facts:
Out of 14 previous matches they both played together, Viborg have won 6 matches while Roskilde won 5. 3 matches between them have ended in a draw.

Viborg is in good home form while Roskilde are performing poorly at away.

Previous matches between Viborg and Roskilde have averaged 2.5 goals

My Bet: Viborg To Win @ Odds 1.51 1xbet
EVERTON VS WEST HAM
This is a match in the EPL between Everton and west ham so here my pick is home team victory. Everton is better team at the moment and West Ham is struggling so surely I do not see them taking points at away against stronger team like Everton.
Everton are currently in 7th place with 6 points and I think they should have win their previous match against Huddersfield but they were unable to convert there chances which left them with just a point which I believe is definitely a disappointing result for them. For this match I'm sure they are going to come back stronger and win this match for their fans.
Pre-match facts:
These both teams have met 35 times in the last several seasons and out their previous meetings Everton have won 19 matches while West Ham United won 5,

11 matches between them have ended in a draw.




Everton is slightly good at home while West Ham United are performing Averagely at the roodds
Previous matches between Everton and West Ham United have averaged 2.86 goals

My Bet: Everton To Win @ Odds 2.08 1xbet
NEW ORLEANS SAINTS VS CLEVELAND BROWNS

This is an American NFL league game between Orleans Saints and Cleveland Browns. In this game I believe the New Orleans Saints are going to try and make a good game out of this one here where they welcome Cleveland Browns in the 2nd round of the NFL and I'm certain this one is going to be a good game for both sides.
The both teams played offensively and slightly aggressive and the both teams have been showing superb scoring skills in the first few games mixed through pre-season and 1st round so I think that is going to go on here as well.
My Bet: Over 45.5 Points @ Odds 1.69 1xbet
BEST OF LUCK
NOTE: STAKE ONLY WHAT YOU CAN AFFORD TO LOSE!