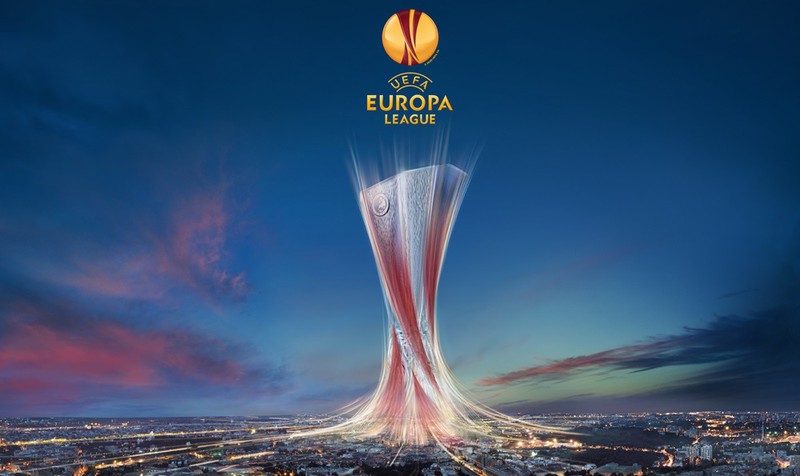 The past two gaming days of the Champions League quarterfinals brought a good profit, so with double enthusiasm we send the entire bank once again for total adrenaline to the Europa League matches.


Barcelona's quick goal spoiled the mood a bit, but after the first half ended with a score of only 0-1, I realized that 4 goals would not be exactly and exhaled.

So, I decided to send the won 117 SCR and my previously available 70 SCR as follows:
1. Arsenal - Napoli: the English club shows not the most impeccable game, but Napoi in recent games is not impressive. My hands itched to take the victory to Arsenal, but I insure and take 1X.
2. Benfica - Frankfurt is similar. I like the Portuguese club very much and I am more confident in his victory than Arsenal over Napoli, but I take 1X, as I didn't follow Frankfurt at all and I'm afraid to fly.
3. The biggest bet went to Villarreal - Seville. Here I took X2, since it is still not clear to me how the team in the person of Vilarreal could reach this sadia, experiencing enormous problems, as indicated by its standings.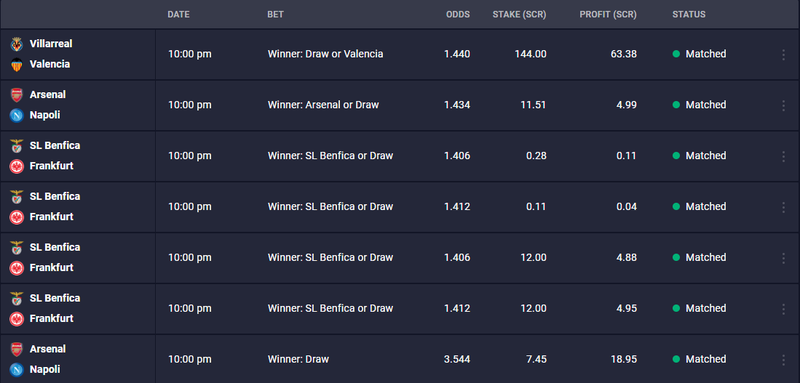 Total bet 187 SCR and I hope to win 97 SCR!!!