This is my first post about betting on footbal games. The last month i have earned a little bit with football betting.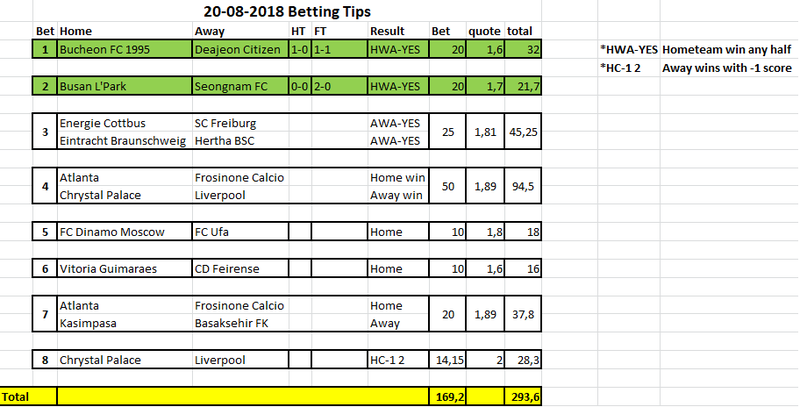 Bet 1 and 2 are already played en you can see i have won those games.
Tonight 3 combination bets and 3 single bets!
Bet 3:
I think SC Freiburg and also Hertha BSC win tonight in the German Pokal games. I'm betting for win 1 half to create a safe bet.
Bet 4:
Atlanta and Liverpool are winning their first game! Nice combination bet.. 50 euro on it!
Bet 5:
FC Dinamo Moscow plays stable last weeks.. i'll think a small win tonight!

Bet 6:
Vitoria Guimaraes is tough to beat @home! I'll think a win about 1 goal difference in advantage of Vitoria.

Bet 7:
I'll think Atlanta is the safest bet tonight! I'll put it together with Basaksehir FK.. this is a little gamble on Basaksehir!

Bet 8:
I'll think liverpool wins with more than 1 goal difference… Liverpool has a fantastic team this season and the first game they are going fly high!
I'll wish the best for tonight :-)