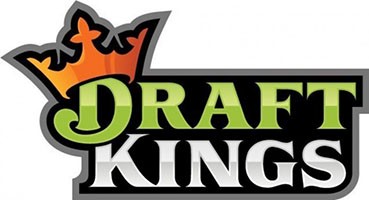 Well, what a week. While I won $20.40 in my FanDuel lineups this week, similar lineups on DraftKings did not go so well. This week I entered the contests using $15 of my $20 budget. My goal was to enter contests that had as little competition as possible (as I am new to sports betting.) However, my only winning lineup came from one of the NFL $1 Head to Head Games I entered.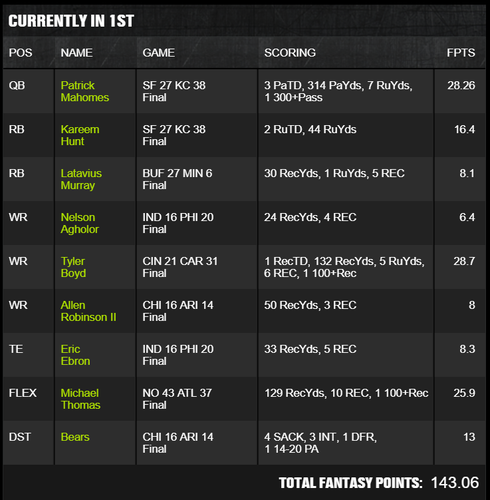 Week 3 Results
NFL $1 Head to Head
Entry Fee: $1
# Of Entries: 12
Results: Won 1/12 entries with a prize of $1.80
NFL $50K QUARTER JUKEBOX
Entry Fee: $0.25
# Of Entries: 4
Results: Loss 4/4
Beginner NFL $3K FIRST DOWN
Entry Fee: $1
Result: Loss
NFL $10K FIRST DOWN
Entry Fee: $1
Result: Loss
NFL $1.7M PLAY-ACTION [$100K TO 1ST]
Entry Fee: Free Ticket
Result: Loss
What Went Wrong?
Apparently using the same/similar lineups on FanDuel did not work for DraftKings. Latavius Murray & Nelson Agholor were locks in all of my entries, and both of them under-performed relative to their value. While highly owned players (like Michael Thomas) did really well this week, I suppose my strategy of trying to get a good value for lesser owned players did not work out this time :)
Let me know what you think or if you have any comments/feedback! Also, if you play DraftKings, what were your lineups for Week 3?
Thanks for reading!