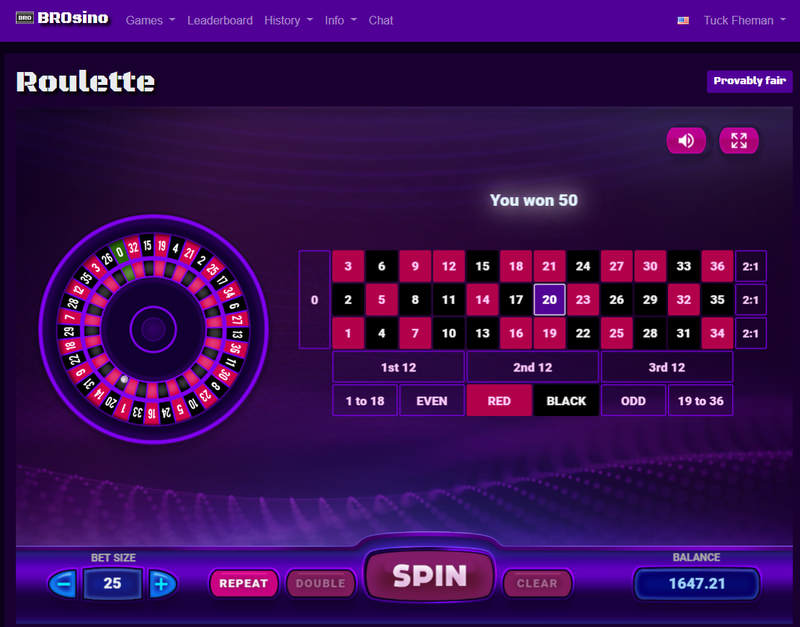 Roulette

A few minutes ago we rolled out the new Roulette game on BROsino. If you've never played Roulette before, here's a little history on it. The word "roulette" is French and means "little wheel".

Here's a video of the game in action ...

Provably Fair

The game is provably fair. You can set your own random client seed and test the results afterwards.

Beta Testing

The game is available to all current Beta testers and will soon be available to everyone. If you'd like to help us test out the games please join our Discord server via the link on our website Lucksacks.com and let us know you'd like to test.
Leaderboards

The individual game Leaderboards should be completed by the end of the week and soon after we should be ready to launch the BROsino to more people. See you at the tables!