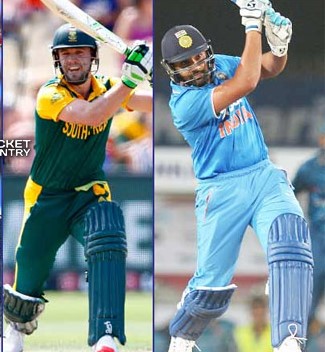 So it is the conflict between two all-time ODI sides and you are the captain of one of these teams the opposition's scorecard reads 230/3 after 35 overs with Rohit Sharma 120 not out and Ab De Villiers 51 not out. Your task is to get the wickets of these two and prevent the opposition to reach 450 on a flat and spinning track at Eden Gardens, Kolkatta (or probably more you don't know where the score will head if these two get going).
You can pick 6 bowlers from any generation to bowl the next 15 overs.
Rohit Sharma after crossing 70

Rohit Sharma changing his gears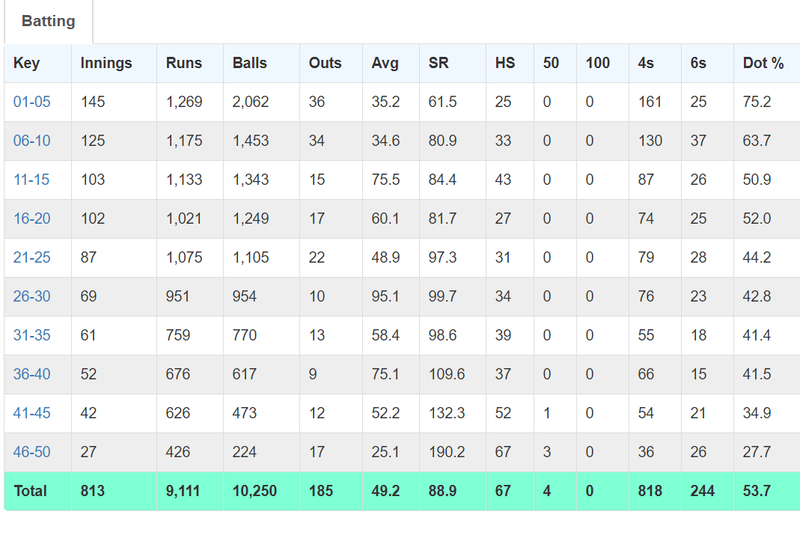 AB De Villiers after crossing 50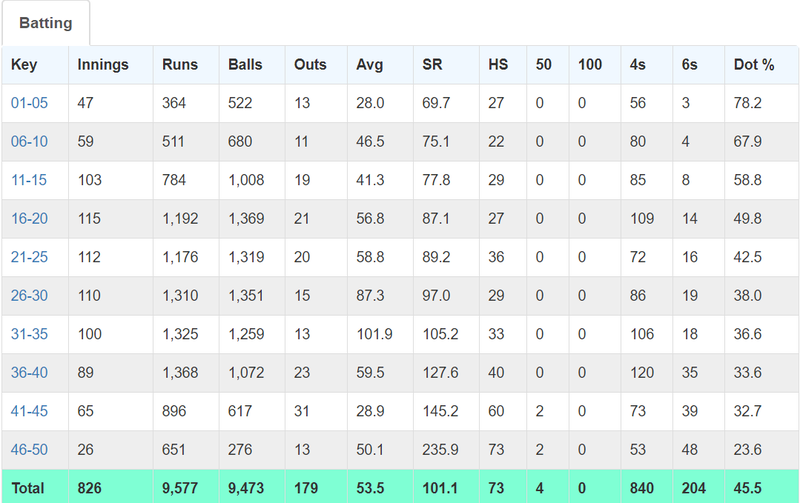 Criteria
While selecting the bowlers I have gone for those who have dismissed a set Rohit Sharma. As we all know he is a bit rusty and lazy at the start. The stats I have chosen are the ones in which Rohit has crossed 30 in the t20i and ipl and 70 in the odi's. For De Villiers, it is 50 in odi's and 25 in ipl and t20i.
For eg Bravo, Boult, Mathews, Rabada, Southee, Rampaul have excellent numbers against Rohit but they have been at the start of his innings so they haven't been considered.
Analyzing their weaknesses
Rohit after crossing 70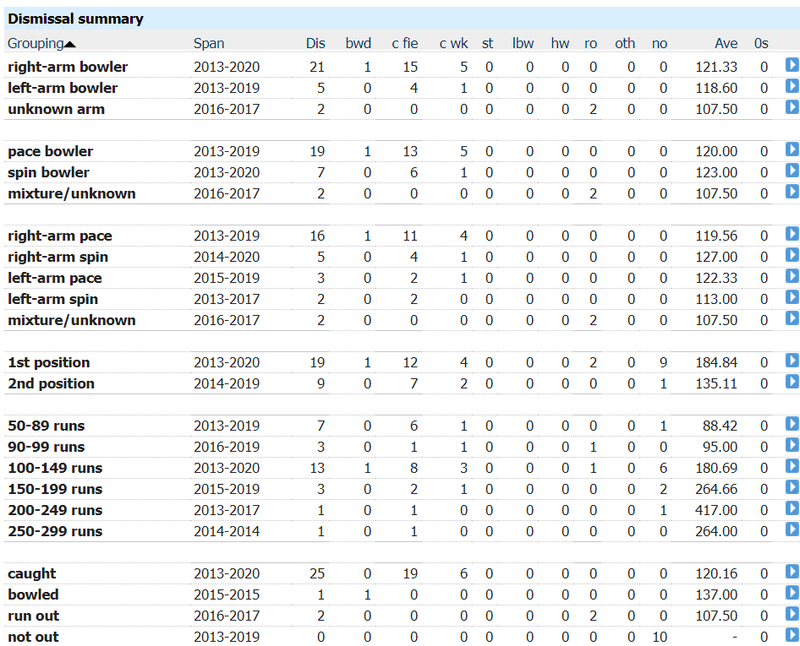 AB De Villiers after crossing 50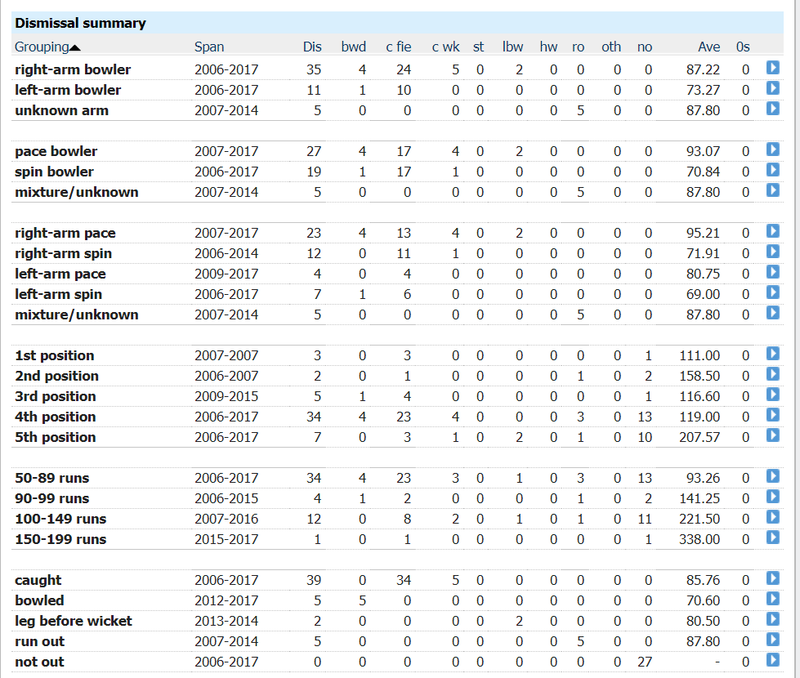 MY PICKS
Wasim Akram
A pick I didn't have to think about with that old ball he is going to be lethal. A bowler who can crush your toes with those inswingers but also can go round the wicket and bowl outswingers as he did in the 1992 world cup final against England. Lethal bouncers at a high pace, getting the ball to reverse swing. No doubt he is considered as the greatest fast bowler to have graced the planet. With him, in the attack, Rohit will always think before scooping over fine leg and ABD would definately avoid sweeping over square leg to avoid the LBW. In the final over Rohit just opens his stance up so a perfect inswinger can certainly do the trick.
Shane Warne
Rohit is a guy who loves to pull on a flat Indian Track the ball can hold up a bit and bounce less than expected this is exactly the way he got out against Finch on 71 and to Adam Zampa on 119. The only bowler to have got Rohit twice after crossing 70 twice, is Adam Zampa. But instead of going Zampa, I have turned to Warne. I want him to bowl his flipper which does not bounce much and is on the faster side. ABD also has a problem against Warne he has already named him in the toughest bowlers he has faced. Stats back Warne against these guys
Warne vs abd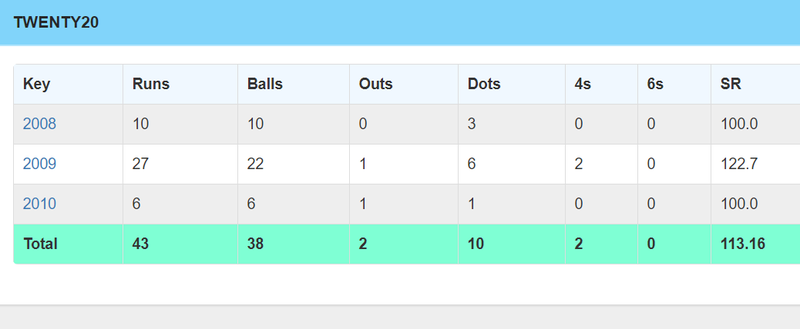 Warne got AB when he was at 50(40)
when AB got 79(55) warne's numbers were 28 off 4 overs Ab was super-cautious to not throw his wicket.
Warne vs Rohit

Warne has got Rohit when he was at 58(47) and 36(30)
The master of spin bowling will have a great battle to face but the numbers do back him.
Waqar Younis
Again a great death bowler, getting the yorkers right is the key. My plan is nothing, but to bring them into pressure to stop the flow of runs and force them to do something silly and make them take some risks.
Saeed Ajmal
Someone who walked straight into this list getting ABD 4 out of 7 times is special. The scores when he got him are when he is just starting to go bang bang, 51, 65, 78,128 were his scores. Ajantha Mendis also got him on a number of occasions. What is common between these two is the stock delivery and both of these can spin the bowl both ways. I have picked Saeed Ajmal over Mendis mainly because of his ability to stop the flow of runs. With a rather unusual action, his doosra will be hard to pick.
Jasprit Bumrah
Another yorker specialist but I haven't picked him for that. His main weapon is his slower delivery. Towards the end, ABD stance changes a bit he appears to be more bent so that he can pick that yorker up and sweep it over square leg. Here is when Jasprit Bumrah's slower bouncer will be important if Jasprit Bumrah can give no room to ABD and get a perfect delivery into the forehead or the ear there is a huge chance for the top edge or a catch to the wicketkeeper. To add to this Jasprit Bumrah has many weapons in his armory to get him. He has a huge experience of bowling to Rohit Sharma in the nets too.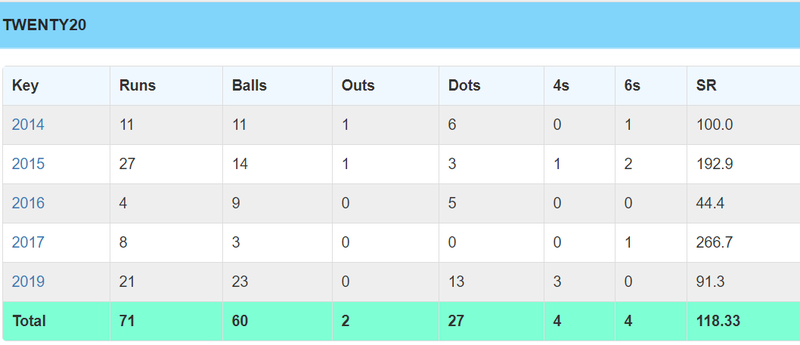 Bumrah vs ABD
Dismissed him when he was
41(11) Bumrah 34 off 4
Bumrah not getting him out
1.ABD 133* Bumrah 52 off 4
2. Abd 30(21) bumrah 31 off 4
3. Abd 43(27) bumrah 32 off 4
4. Abd 75(51) bumrah 22 off 4
5. Abd 70(41) bumrah 20 off 4
Sunil Narine
Thinking about the sixth bowler was an arduous task. The thing which crossed my mind here was on a flat and spinning track I had to go for the third spinning option. A guy who has immense experience of playing at the Eden Gardens, The main role of Sunil Narine in this attack is to slow the flow of runs. No doubt he is the maestro of this art
see this article
https://www.cricviz.com/2020-04-t20-legends-sunil-narine
Rohit Sharma actually has a problem against the mighty Narine. You can see how often he trouble him up by bowling good length just on the fourth or the fifth stump.
Narine has got Rohit out the most in the ipl
Narine dismissing Rohit after 30
30(21)
51(45)
34(28)
Narine vs Rohit when Rohit goes big
Rohit 98(65) Narine 28 off 4
Rohit 109* Narine 28 off 4 out of which Gibbs scored 10 off his last two deliveries
Rohit 68*(49) Narine 22 off 4
Rohit 55* Narine 31 off 4
Narine vs Abd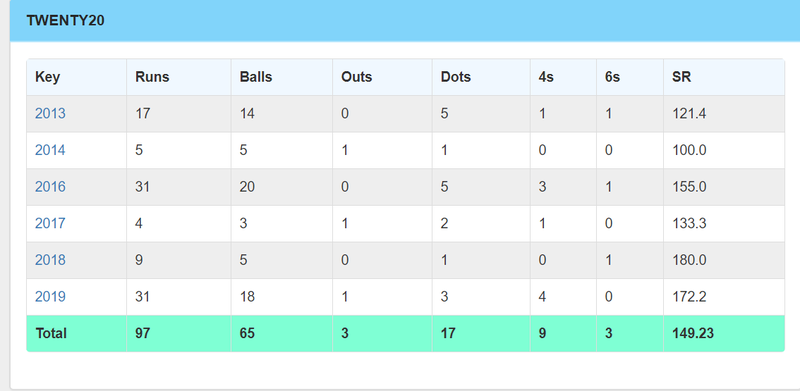 ABD's numbers are good but somehow I feel less than his standards
ABD 59(31) narine 32 of 4
44(23) narine 30 off 4
63 off 32 narine 30 off 4 + his wicket
Honorable Mentions
Jofra Archer
Anil Kumble
Dwayne Bravo
Ajantha Mendis
Shreyas Gopal
Mitchell Johnson
Krunal Pandya
Bhuvneshwar Kumar
Do write your views and your 6 choices in the comment box below.