The Bob Willis Trophy started on Saturday with all 18 First Class counties taking part in this year's shortened 4-day competition named after the late England bowler and journalist Bob Willis.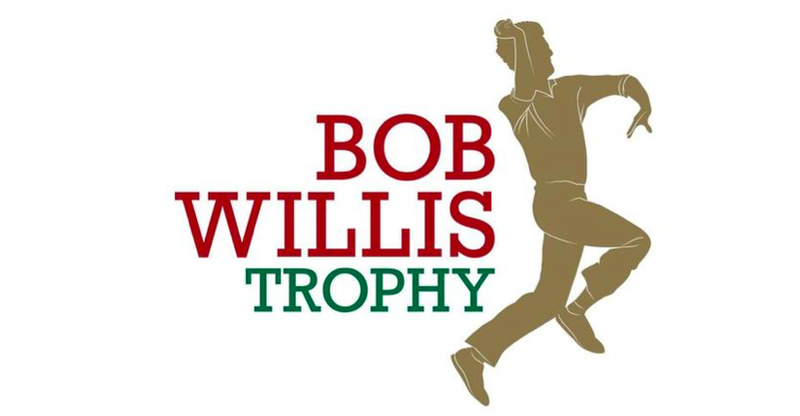 From a betting perspective the interesting thing about this competition is that it pits Divison 1 teams against Division 2 teams with the 18 counties split into 3, 6 county groups based on geographical locations as opposed to ability.
It is also worth considering a couple of small but significant rule changes that have come in for this tournament that are likely to make draws a more common theme. Firstly the new ball will now be due at 90 rather than 80 overs and no more than 90 overs will be permitted in a day.
Anyone who watches significant amounts of domestic cricket in England will know that most county bowlers rely on swing and a bit of seam upfront so moving the new ball back even 10 overs will have a big impact. Equally, with the long summer evenings we get here, it's not impossible for play to continue on until about 7:30pm but the new 90 over a day rule has put a stop to that and both these rules combined are designed to make sides put more workload onto spinners in the hope of avoiding injury to the quicker bowlers given the limited cricket anyone has played of late.
Early season form in any sport is hard enough to pick so I've resisted making any predictions until now, the half way stage of all 9 matches. Here's what I'm going for.
Lancashire v Leicestershire
Somewhat bizarrely this match is being played in Worcestershire! With Old Trafford being used as one of the bubbles for international cricket this summer and Leicester placed back under lockdown, the scenic New Road cricket ground is the host.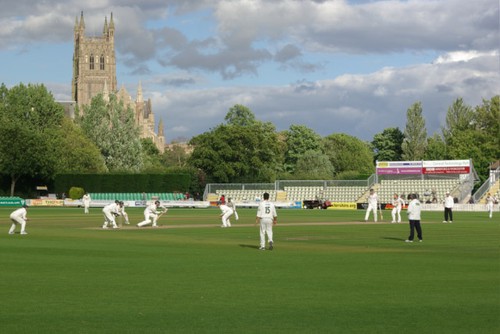 Leicestershire have been struggling towards the bottom of Division 2 for some time with the Foxes tending to focus their efforts and limited resources on the shorter formats of the game. However, they had Lancashire in trouble early on in this match at 97-4 before the experienced duo of Dane Villas and Steven Croft guided Lancashire back to a relatively decent 1st innings total of 322.
Since then Leicestershire have gone about things pretty well with Ben Slater hitting a century in their reply to take them to a promising position of 183/2.
Going into Day 3, the first session will be crucial. If Lancashire can knock over one or both of Slater and Foxes captain Colin Ackerman early on then they will expose a fairly young and inexperienced middle order to a new ball that is due just before lunch on the 3rd Day.
Even if Lancashire can't make early in roads, this game is not moving along at a sufficient enough pace to think that Leicestershire will be able to force a declaration anytime much before the close so a draw no bet on Lancashire looks like a decent position to take.
Prediction: Draw no bet Lancashire @1.61
---

Surrey v Middlesex
Turning to my own stomping ground and we see a London derby taking place at the Oval where wickets have come at a premium.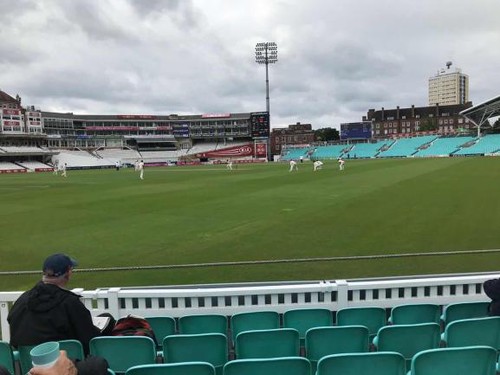 Anyone who has watched cricket at the Oval over the last couple of decades will know that this is one of the best pitches and outfields in the country if not the world. There is something there for the bowlers but you either need to be able to bowl with a bit of pace or give it a real tweak to get something out of this wicket.
In recent years the quality of the pitch has made it difficult of Surrey to win a lot of matches at home although equally they don't tend to lose many either and I think this game seems to be heading for a draw unless Middlesex can make early in roads this morning.
Both teams are short of some of their first choice bowling options and therefore it is likely that penetration on such a true surface will remain difficult.
Prediction: Draw @1.54
---

Durham v Yorkshire
In complete contrast to events at the Oval, Durham's match against Yorkshire at the County Ground has seen wicket galore! As usual with a little bit more grass and some fresher conditions the ball is nipping about up in the North East.
The home side were skittled for just 103 in their first innings before Yorkshire limped to a very useful 96 run 1st innings lead. However, that lead has since evaporated thanks in no small part to former Yorkshire man Alex Lees whose unbeaten half century has given Durham an outside chance of a win here.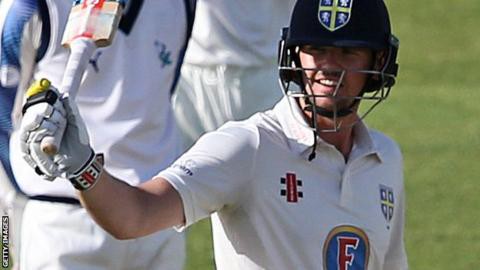 The lead as it stands is just a paltry 10runs but anything much above 150 will be a difficult chase for Yorkshire against a Durham side who have the perfect bowling attack to take advantage of the conditions.
Most of the bets I'm placing today will be via sportingbet.com which is not a site I've used before but is one of the few that is carrying any odds on the Bob Willis Trophy. The good news in that respect is that I can make use of their intro offer of a risk free £10 on any odds of 2.0 or over which is what I'll be doing for this game.
Prediction: Durham @4.0*
*Risk free bet using promo offer
---
Low-Risk, Low-Reward Bets
Given the match situation on the following, I'm surprised they are still offering odds for some of these games! It would take a once in decade turnaround for some of these sides to actually win and while of course you can never discount the English weather having a say in the outcome, the draw no bet line does take that risk out of the equation.
Gloucestershire v Worcestershire - The visitors sit just 44 runs shy of the home team's 1st innings score with 8 wickets still in hand and have a fairly long batting line-up that should see them establish a platform to push for a win.
Prediction: Draw no bet Worcestershire @1.08
Somerset v Glamorgan - But for an 10th wicket stand of 110 in Somerset's 1st innings, this match could be heading in a very different direction but Jack Brooks' 72 from 58 balls at number 11 knocked the stuffing out of Glamorgan and Somerset have enough quality in their attack to believe that this game will be over by the close of play today.
Prediction: Draw no bet Somerset @1.01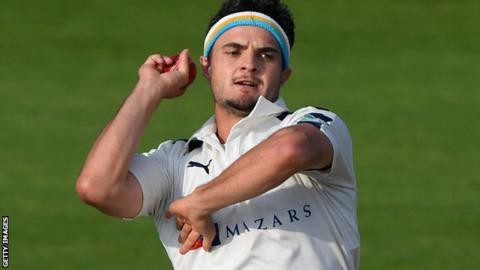 Warwickshire v Northants - Again difficult to see how this game will last into Tuesday. the evergreen Tim Bresnan hit a century on his debut for new county Warwickshire and will now hope to do the job with the ball too with Northants needing a further 208 runs just to make the Bears bat again.
Prediction: Draw no bet Warwickshire @1.01