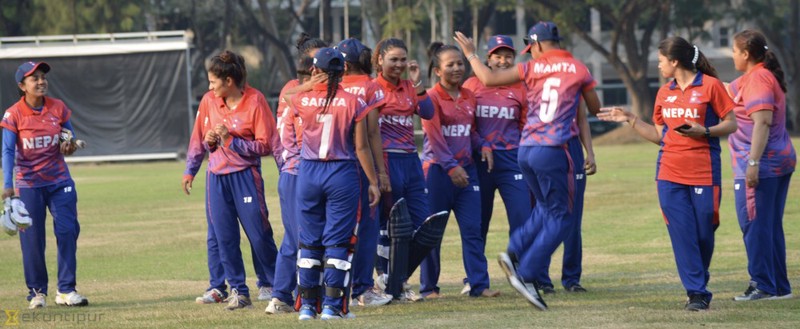 This tournament was organized by Nepal Star Cricket Club. Banke District Cricket Association was the helping hands of the tournament. The tournament was played in Kohalpur Cricket Stadium and Banke Women's Cricket Team won the tournament.
In the first match, Banke Women's Team defeated Nepal Star Team.
In the second match, Banke won the toss and elected to bat first. They scored 103 runs in 20 overs with the loss of 6 wickets. Sarita Magar scored 30 runs, Mamta Thapa scored 18 runs and Trisha Singh scored 15 runs for Banke. Anita Chaudhary took 2 wickets for Dang.
Chasing the target, Dang were dismissed in 83 runs in 20 overs. Laxmi Chaudhary scored 40 runs for Dang. Mamta Thapa took 4 wickets and Nary Thapa took 3 wickets for Banke.
Mamta Thapa was declared as the women of the match for her 18 runs and 4 wickets.
The third and last match of the tournament was played between Nepal Star and Dang Women Team. The match was called off due to rain. In the first match, Nepal Star was defeated by Banke.
The best fielder of the tournament was Yasodha Bista(Nepal Star). The best bats woman was Laxmi Chaudhary(Dang). The emerging player of the tournament was Shila Chhetri(Nepal Star). Nary Thapa Magar was declared the women of the series.