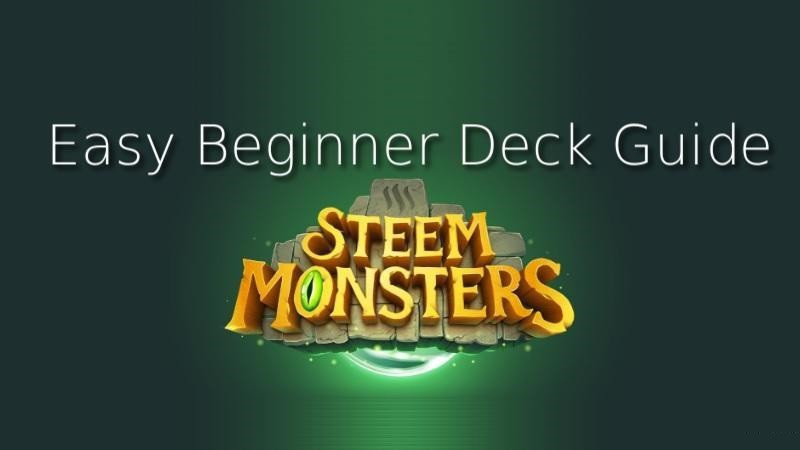 I've been enjoying playing Splinterlands / Steemmonsters the past 24 days to the extent that I ended up buying a starter pack to also play on my secondary account today. The first time I played Steemmonsters I had no idea what I was doing and had no strategy or deck whatsoever. This post is a quick easy guide for anyone who wants to start playing and absolutely crush trough the early stage of the game to get a lot more rewards...

---
Easy Beginner Deck Guide
There is only 1 card you need extra on top of the Starter Set which is the Sea Moster (Water Splinter), I also used the Goblin Mech (Neutral) as an alternative in some of the games. Both these cards are very common and cheap. If you want to test out Steemmonsters and use my link to sign up, I'll be more than happy to get you both these cards instantly! The deck I used went 31W-3L in under 70 Minutes straight to Bronze 1 and likely higher to give each win a decent amount of DEC along with more reward cards.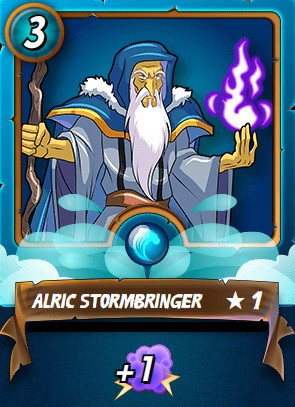 The Summoner to choose is the Water Splinter Alric Stormbringer. While the added effect doesn't give any kind of benefits, the healing some of the class cards have make up for that compared to the other Splinters.

The cards that fit the deck are depending on the amount of Mana that can be used and the specific game rules. (First row = the one you select first / last row the one you select last)$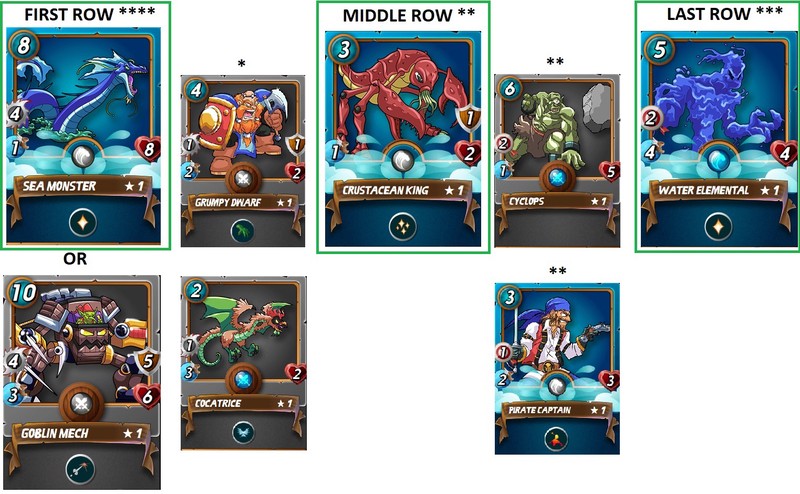 Always start with Selecting the Sea Monster in the first spot as is most important. **** (Goblin Mech can also be used in very high mana match or if opponent always plays with the earth Splinter)

The second most important card *** is the Water Elemental which always goes in the last position!

When having enough Mana, add the Crustacean King in the middle of the 2 previous cards.

If there is still mana left choose the Cyclops or the Pirate Captain between the Middle and last spot.

If that would not use all the mana or requires too much, go for the Grumpy Dwarf or the Cocatrice between the middle and last spot instead. (the Cocatrice can also be put in in the first position)

---
When using this deck in the early stages you will pretty much crush everyone reaching silver league in no time while learning how the game works along the way. Following this simple strategy gave these results climbing up from the absolute bottom.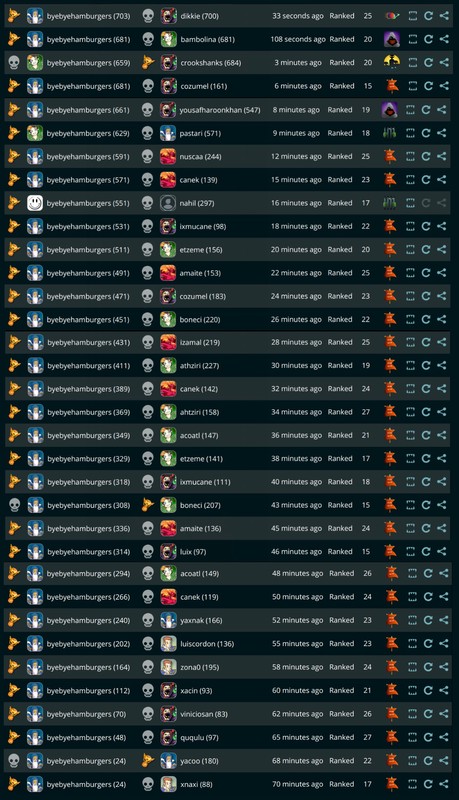 Warning: Steemmosters can be very addictive! :-)

Good Luck!