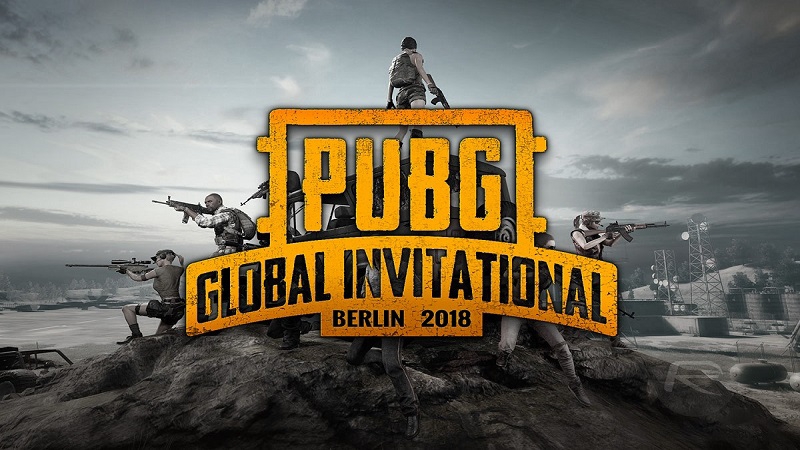 PUBG Global Invitational 2018, the first major PUBG tournament organized by PUBG Corporation. Held in Berlin, Germany on 25-29 July, followed by 20 champions from 10 zoning representatives for a total prize of $ 2,000,000. Who are these teams?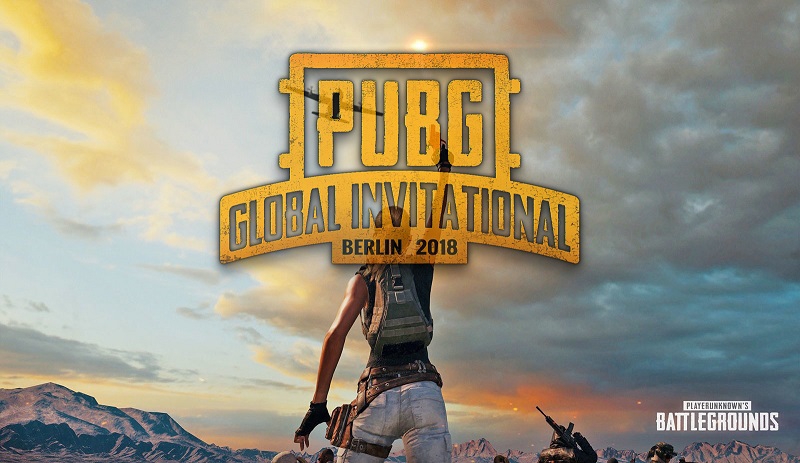 1. North America
- GhostGaming Roster:
Magno "Prophie" Ramos
Kevin "Miccoy" Lim
Sebastian "BALLOC"
Mathias "EnergeticTurtle" Nielsen
Champion PGL-PUBG Spring Invitational 2018 comes as runner-up qualifier of North America. The famous team in the title of Gears of Wars reap a pretty sweet success in the realm of PUBG by passing his team to PGI despite being formed in September last year.
- Team Gates Roster:
Tyler "Mossy" Moss
Donte "Cillo" Burgese
Dakota "Exko" Macleod
Brandon "MORTIFY" Lewis
This is their first golden opportunity. The only world-scale tournament tournament they follow. As the leaders of the standings in North American qualifying, spectators waited for their survival on the main stage on 25 July.
- Honey Badger Nation:
Jack "Fastrail" Cable
Christian "w1ckk" Lasarov
Ryan "Timid" Koechel
Jared "GrislyMallard9" Braun
The new team formed in February 2018 was also classified as a newcomer. Their success in winning third place in North American qualifying has rewarded the team with a promising amount of money. Of course the team with the Luwak or Badger logo will show the ferocity in playing the event later.
2. Asia
- AHQ Esports Club Roster:
Lee "K3" Guan-Sian
Choi "Waisun" Hon Wai
Tsai "W1nner" Hong-Wei
Chang "M4" Tien-Yu
The only Taiwanese representative has already earned $ 20,000 in revenue in the qualifying tournament towards PGI 2018. Can they show Asian-style games in Berlin later?
- Made In Thailand Roster:
Dechatorn "MinORu" Leksathan
Wasu "Ezqelusia" Surapakornniti
Sakun "SviTT" Sitticharoensukchai
Rungrattanachai "HonBoya" Sungsuk
Thailand is the representative of Southeast Asia for PGI 2018. This team managed to conquer 20 other teams from Singapore, Indonesia, Malaysia, the Philippines and Vietnam, although it has been confirmed to qualify. Who else will they conquer in PGI 2018?
- REFUND GAMING Roster:
Phung "Mixi" Thanh Do
Nguyen "MeoU" Minh Hoang
Nguyen "Pino N.T.K" Trung Kien
Le "Djchip" Dur Anh
Nguyen "FunkyM" Dac Tu
Being ranked runner-up, the GAMING REFUND got allotment to PGI because it was exactly under Made In Thailand. Participants from Vietnam may not be superior in PGI 2018, but their own achievements for them can go to Germany.
3. CIS
- Natus Vincere Roster:
Vadim "POKAMOLODOY" Ulshin
Ivan "Pijamaenota" Kapustin
Dmitriy "Shade1" Roschin
Svyatoslav "Drainys" Komissarov
Trying to spread the wings to the latest division, Na'Vi always have the talent to be featured including in PUBG. Prior to becoming a CIS representative at PGI 2018, Na'Vi had already won first place in the minor Global Loot League Season 1 tournament with a $ 15,000
- AVANGAR Roster:
Jean "MuMiNo" Omarov
Adlet "keeN" Nurseitov
Alexey "0nuqtive" Trufanov
Artem "DieZzz" Lipatov
The team that filled the combined players between Russia and Kazakhstan is already quite rich in experience competitively. Carrying the title of Major Intel Extreme Master Season XII World Championship in their hands, this team is one of the strongest challengers of the 2018 PGI champion.
4. Europe
- Team Liquid Roster:
Keiron "Scoom" Prescott
Jim "Jeemzz" Gunnar Eliassen
Samu "Sambty" Kauppinen
Jord "Ibiza" van Geldere
One of the tournament's tournament, the leader of the European zone PGI qualification. Led by Scoom, Gibraltar's players know how to be a winner in the battle royale genre and continue the dominance of Liquid in other eSports genres.
- Welcome to South George Roster:
Mathias "Larsen" Winther Larsen
Justin "MiracU" McNally
Laurynas "Gaxy" Rudys
Alex "vard" Gouge
Capturing the ex-roster of the Kinguin team, PGI 2018 is their chance to prove themselves worthy of being maintained as one of the best PUBG teams in Europe
- Pittsburgh Knights Roster:
Jace "Voxsic" Patras
Carl "Draedon" Birgersson
Dylan "Krama" Catalano
Can "TEXQS" Ozdemir
The team, based in Pittsburgh, Pennsylvania is quite diligent to hang out in top 4 some prestigious tournaments including PUBG Pan-Continental and Dreamhack Austin PUBG Showdown. Can they repeat the same thing in PGI 2018?
5. Korea
- Gen.G Gold Roster:
In "EscA" Jae Kim
Min "Chelator" Ki Kim
Jung "Loki" Young Park
Young "Simsn" Hoon Sim
Together with his twin brother, Gen.G Black, the two Korean representatives dominated the regional qualification to leave for Berlin following the PGI. With the many achievements that they have pocketed, it is not wrong to make Gen.G Gold and Black the duo of the 2018 PGI champions
- Gen.G Black Roster:
Hyun "YOONROOT" Woo Yoon
Jeong "ESTH3R" Wan Go
Ji "Gramatic" Hee Kang
Jae 'SexyPig "Hyun Han
This team is already quite rich in competition experience so that the combination with Gen.G Gold can be deadly in the game main event later. Currently Gen.G Black has pocketed $ 50,000 more than his winning results in previous tournaments.
6. China
- Four Angry Man Roster:
Peng "Aluka" Zhen-Ming
Wei "GodV" Zhen
Ma "GuCun" Shi-Heng
Sun "Cpt" Yu-Ze
The team successfully won the TPS (Third Person Perspective) mode and is likely to specialize in this mode only in the main event. The team formed from former LOL and Overwatch players is still relatively new but quite deadly.
- Oh My God Roster:
Liao "Xiaorong" Liangguang
Zhang "Xiaohai" Jinhai
Wang "silentBT" Yan
Yao "lionKK" Hao
OMG
previously more famous for League of Legends. However, it seems that the PUBG division is able to score instant achievements by translating to playing the PGI 2018 event.
7. Japan
- Crest Gaming Xanadu Roster:
Kawahara "Aries" John Michael
Inoue "Rio01" Ryouya
Tanighuchi "Pureboy" Junya
Ando "Shianblue" Shintar
Not only representatives of Korea, it turns out Japan has two representatives who are still in one organization. Although relatively new in the international arena, it would not be an opponent's ignorance will be the main weapon for participants from the State Sakura.
- Crest Gaming Windfall Roster:
Yamaguchi "kurad" Yasuhiro
Takagi "LevArie" Masaya
Nakbeppu "MarimoSTAR" Shusei
Yoshida "MrYoppy" Kentaro
Similar to his cousin, Xanadu, not much can be known from this Japanese team other than they have a surprising potential in the main event later.
8. Latin America
- Savage Esports Roster:
Franco "RagnarLoth" Labrador
Michel "Maikzj" Labrador
Nahuel "SzylzEN" Balseiro
Patricio "Loquix" Gomez
South America can not be underestimated about game shoot-game affairs. As is known many legendary shooter players from this region, it is likely PGI 2018 will later give birth to the latest PUBG god from Latin America.
9. Oceania
- Chiefs Esports Club Esports:
Andrew "eDGe" McLaren
Nikolai "kritikalmotion" Seth
Nicholas "Champzzzz" Champion
Jayden "P_for_Potato" Turner
Organizationally, the team is reaching a wide range by including LOL, Fortnite, Street Fighter V, Rocket League and CS: GO. Now, with the addition of battle royale as their newest branch, can this representative from Australia demonstrate the ability?
10. MENA (Middle East and North Africa)
- Oyun Hizmetleri E-Sports Club Roster:
Erdem "POLLADERUC" Yalcin
Sedat "MrSedaT" Detin
Mustafa "Colorist" Renkci
Mehmet "tmhMM" Yildirim
The last contestant is a representative from Turkey. Not much can be said of this organization other than they will get the first stage to prove the Turkish people's ability to find chicken dinner, or rather, Turkey Dinner.
That's the 20th participant PGI 2018, who will be a champion buddy?