PUBG announced on the 17th that 'Royal Pass Season 8' was opened on the battle ground mobile update in summer season.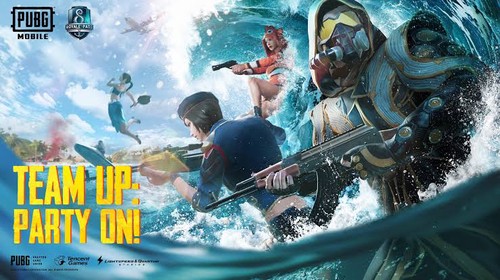 Royal Pass Season 8 will add new rewards and missions, including a variety of sea concept skins such as Deep Sea Monster Skins, Bloody Monster Parachutes, and Blue Shark-DP28, to make the experience of battleground mobile play in the summer atmosphere more enriching.
This update will add a new SMG gun 'PP-19 Bizon' to Elangel and Bejendi map. The PP-19 Bizon has more slots for magazines and parts than other SMG firearms, which makes it particularly fun to play early in the battle. It also upgrades the tier system to make it easier for users to use the tier system.
On the other hand, PUBG
CO., LTD. After the battleground mobile update by July 31, you can get 5 cacao friends boxes and 2000 battleground points (BP).
The Summer Puzzle Project Puzzle Event will also be held on August 13th. The puzzles collected are:
▲ Hawaiian Women's Shirt Blue (permanent)
▲ Hawaiian Hot Pants Black (permanent)
▲ Cute Kokko PG117 (10 days)
▲ Black Girl in bikini top (14 days)
▲ Death Skull AKM (14 days) can be exchanged.
In addition, invite friends who are not connected to Battleground Mobile for more than 14 days, and collect friend 's coins to receive the item' Friends Invitation Event 'will also proceed until August 13. When an invited friend performs a mission, he or she will receive a coin for the invited friend. The coin collected is a special box made up of skins of purple grade or higher, and a ticket for a chicken medal and a special box. When inviting a certain number of people, the user will receive up to 10 pieces of special box exchange tickets, 1 exchange ticket for mystery box, and 4 pieces of chicken medal.
In addition, a variety of in-game mission events such as 7-day cumulative login event and Team Deathmatch mission event and weekly access compensation upwards events will be provided.
More Information on Battleground Mobile updates and events can be found at Official Battleground Mobile Cafe .
Thanks for Reading
@mycr7 the 🎮 Boy
Follow @mycr7 on battlegames.io