A new friend invitation program is underway in the World of Tanks. This is a very good timing to start the World of Tanks because you can get a premium tank. In particular, new docking stations can also be used for dormant accounts that are not newly registered.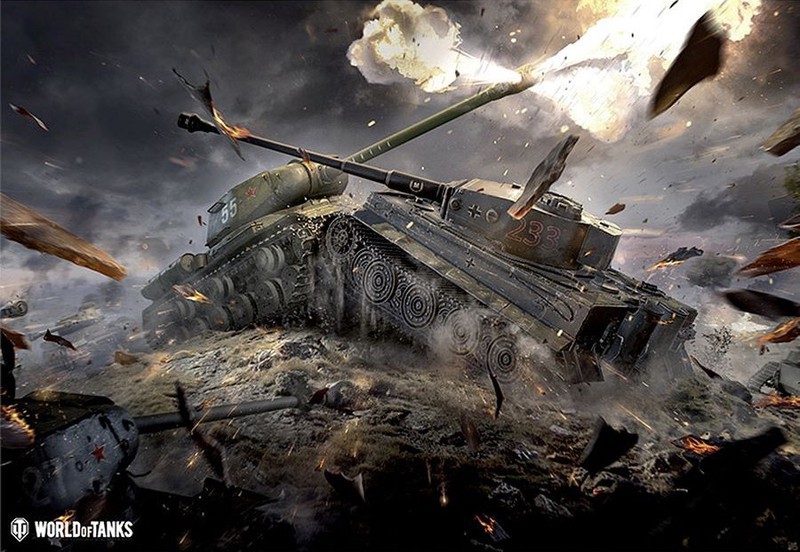 The new trams are available in Germany's Tiger 131, Dicker Max, Panther / M10, Soviet KV-122 and UK Firefly VC. It is a good idea to take a look at your style and tastes before you receive them because they are both distinctive and different from each other.
Alternatively, you may choose to receive 1.9 million credits instead of receiving a premium tram. It's a lot more than selling after you get a tank, so if you do not like the rewards, it's a good idea to choose a credit.
• Choose a trolley according to your taste and style of play. It is good to be good without being monatized.
◆ GERMAN SIX-TIER HEAVY TANK 'TIGER 131 '
Tiger is the most famous tram in real life. Because of the Tiger, there is a mall that plays the World of Tanks. But Tiger of the World of Tanks is not so good.
Tiger 131 is assigned to the 6th tier, unlike Tiger I, which belongs to the regular tree. Although the glove level is only 100mm, it is possible to defend to some extent because the tier placement is low. However, teatime and reverse teatime are essential for the vertical type of gloves. One of the other disadvantages is low penetration. This is a big barrier for beginners to play along with my active gloves only with teatime.
Of course there are advantages too. If you are used to teatime and reverse teatime, you can show superior defense to the lower tiers and have a higher durability, so you can hold quite a lot of bullets. DPM has a strong attack power, but DPM is stronger even in the melee game because it shows to some extent.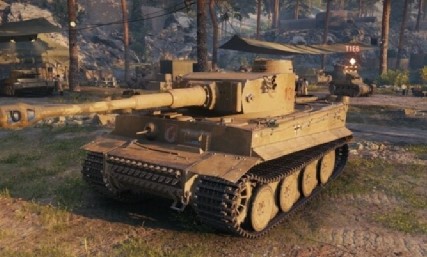 • DICKER MAX, THE 6TH TIER BUILDER IN GERMANY.
Dicker Max is the only built tram that is available. However, it is not an armored type, so it is necessary to understand its own combat skills as well as its battlefield.
The advantage of the Dicker Max is that it has a very strong base and a strong base for the German builders. It is not so unusual to see the main gun in the whole country, but it is good to use it because it comes in TOP 3. Another advantage is that there are 400 visibility. This can be a one-sided battle if you utilize it well because you are ahead of other tribes as well as in the East Tier construction tram.
A typical disadvantage is very low protection. It can be said that there is virtually no protection, and it can be penetrated even by high explosives, so it is easy for firepower to concentrate on firepower. Also, there is a problem that the team can not play a leading role due to the characteristics of the construction tank. Because it is always available in stores, it is a bit of a shame to choose it as a compensation train.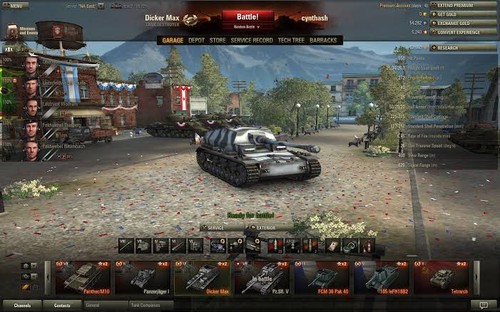 • SOVIET HEAVY TANK TIER 7 'KV-122'
KV-122 is a heavy tank, but rather the appearance of a strong medium tank. It has excellent maneuverability, which is hard to see as heavy-duty, but gloves are virtually useless, so you have to fight while avoiding enemy bullets.
The good news is that you have a 122mm gun that gives you the same damage as the IS. Because of this, they show a very strong appearance in the battle where each other exchanges a pair, and also prevent the advance of the enemy. However, in the melee show, the weaker the enemy, the more enemy the more difficult it is to fire the fire power project.
If you are an electrician who liked KV-1S in the past, you might want to use it. Because this is also a regularly sold car, it is better to choose a different tank if you want a rare tank.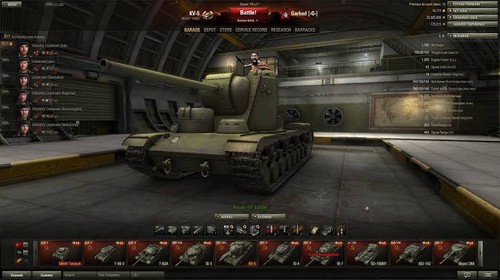 Image source
Have fun playing world of tanks and please let's be hopeful, I believe scorum will be one of the best out there when the right time comes. 😁
THANKS FOR READING
@mycr7 the 🎮 Boy