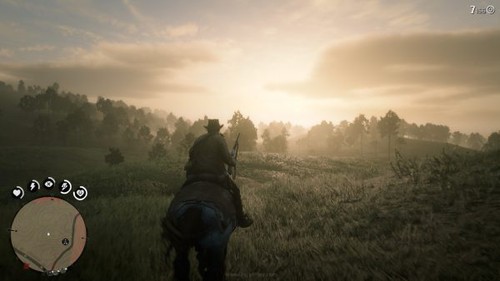 Guessing what Japanese gamers' tastes and trends really do sometimes leads to a confusion without answers that do arise due to differences in culture and attraction. This also happened in the gaming industry. Some games that are super popular and full of hype in other regions can end up being ignored by Japanese gamers and vice versa. One strong example is what happened to Rockstar Games and their latest game - Red Dead Redemption 2. When in other parts of the world it ended up being the most anticipated game, Rockstar had to work hard with a variety of marketing strategies to introduce this game more broadly on the Japanese market. The good news? he succeeded.
The latest data released by Media Crate Sales shows the name of Red Dead Redemption 2, which managed to occupy the top position as the best-selling game last week for the Japanese market. He managed to sell around 132,984 copies of which all were recorded from the Playstation version 4. Another "western" game of interest - Call of Duty: Black Ops 4 now had to settle for second place with a sales figure of around 57 thousand copies, a number that was countless bad . So what about the rest of the other slots? Here are 20 best-selling games in Japan last week:
Red Dead Redemption 2 also managed to become the first on the Japanese market!
Red Dead Redemption 2
COD: Black Ops 4
Super Mario Party
Street Fighter 30th Anniversary Collection - PS4
Minecraft: NIntendo Switch Edition
Street Fighter 30th Anniversary Collection - Nintendo Switch
Mario Kart 8 Deluxe
Splatoon 2
Assassin's Creed Odyssey
Soul Calbur VI
Beyblade Burst: Battle Zero
The Legend of Zelda: Breath of the Wild
Warriors Orochi 4
Marvel's Spider-Man
Dark Souls Reamstered
Pokemon Ultra Sun / Ultra Moon
Yomawari: The Long Night Collection
Super Mario Odyssey
The Legend of Heroes: Trail of Cold Steel IV
Taiko no Tatsujin: Drum n 'Fun!
While in terms of hardware, the NIntendo Switch was recorded as the best-selling with sales of around 37 thousand units, while the Playstation 4 PRO was in the figure of around 10.9 thousand units. As can be predicted, the Xbox One is still in the bottom with only 71 units sold.
How about you? What game are you playing now?